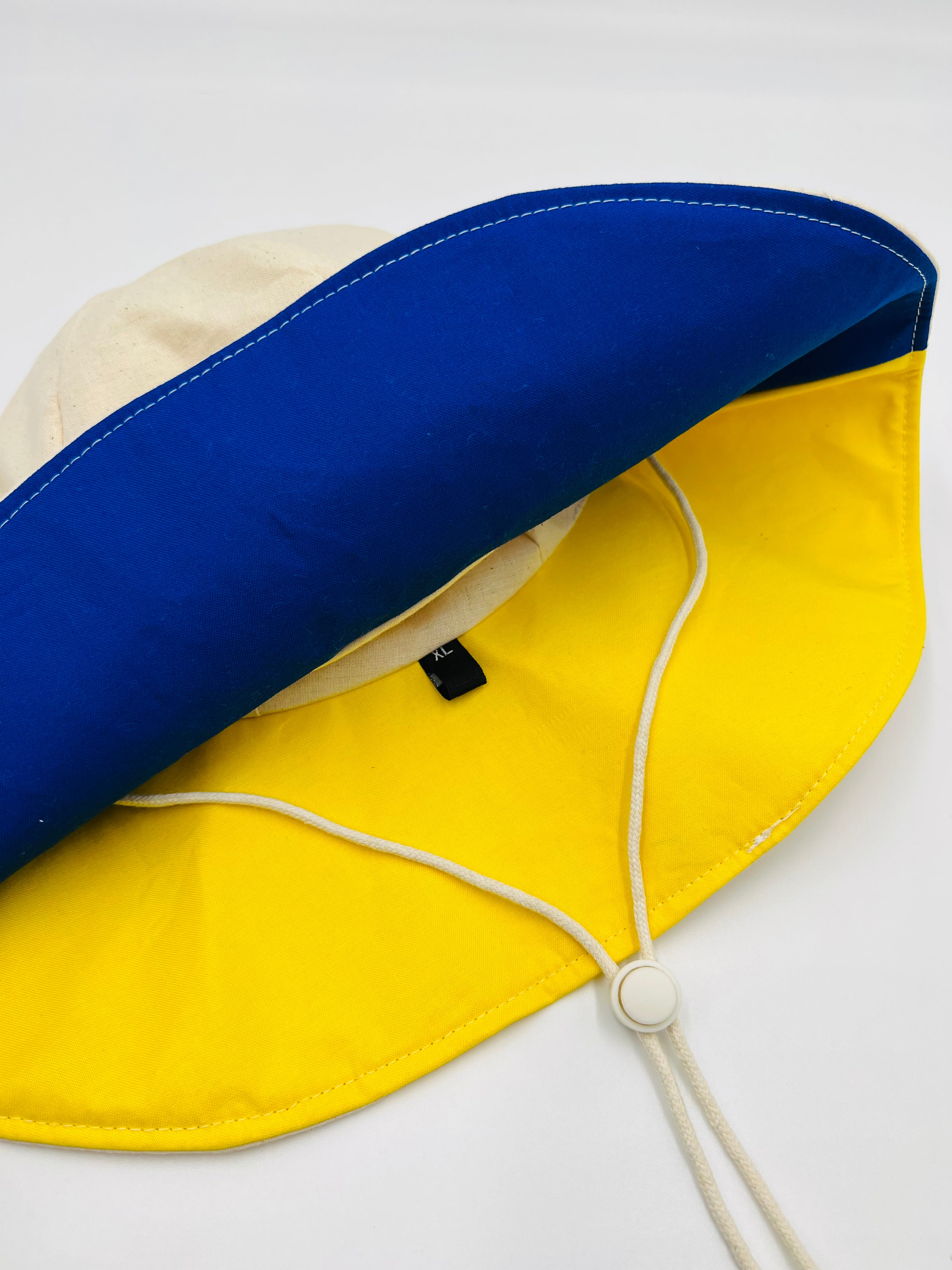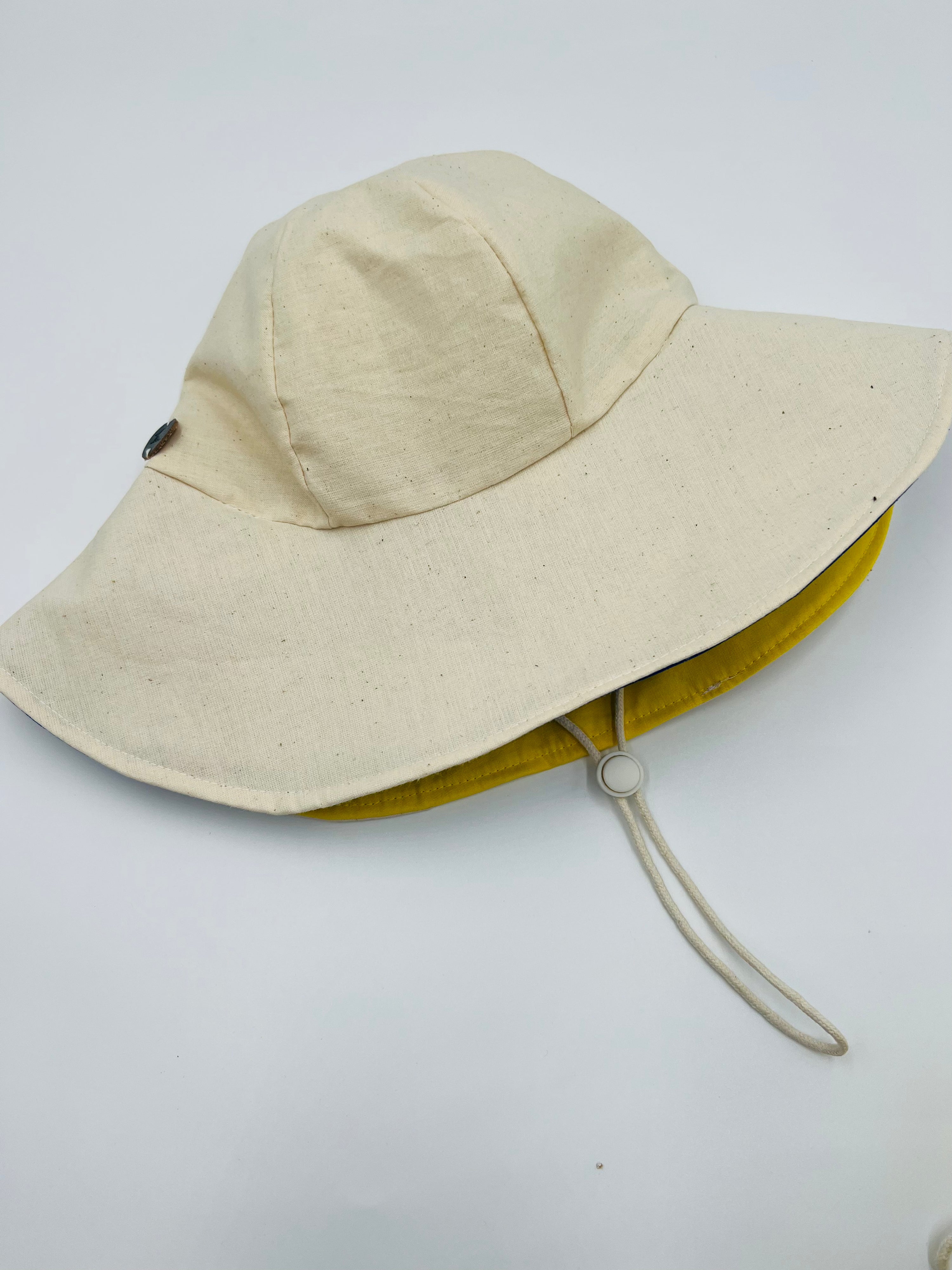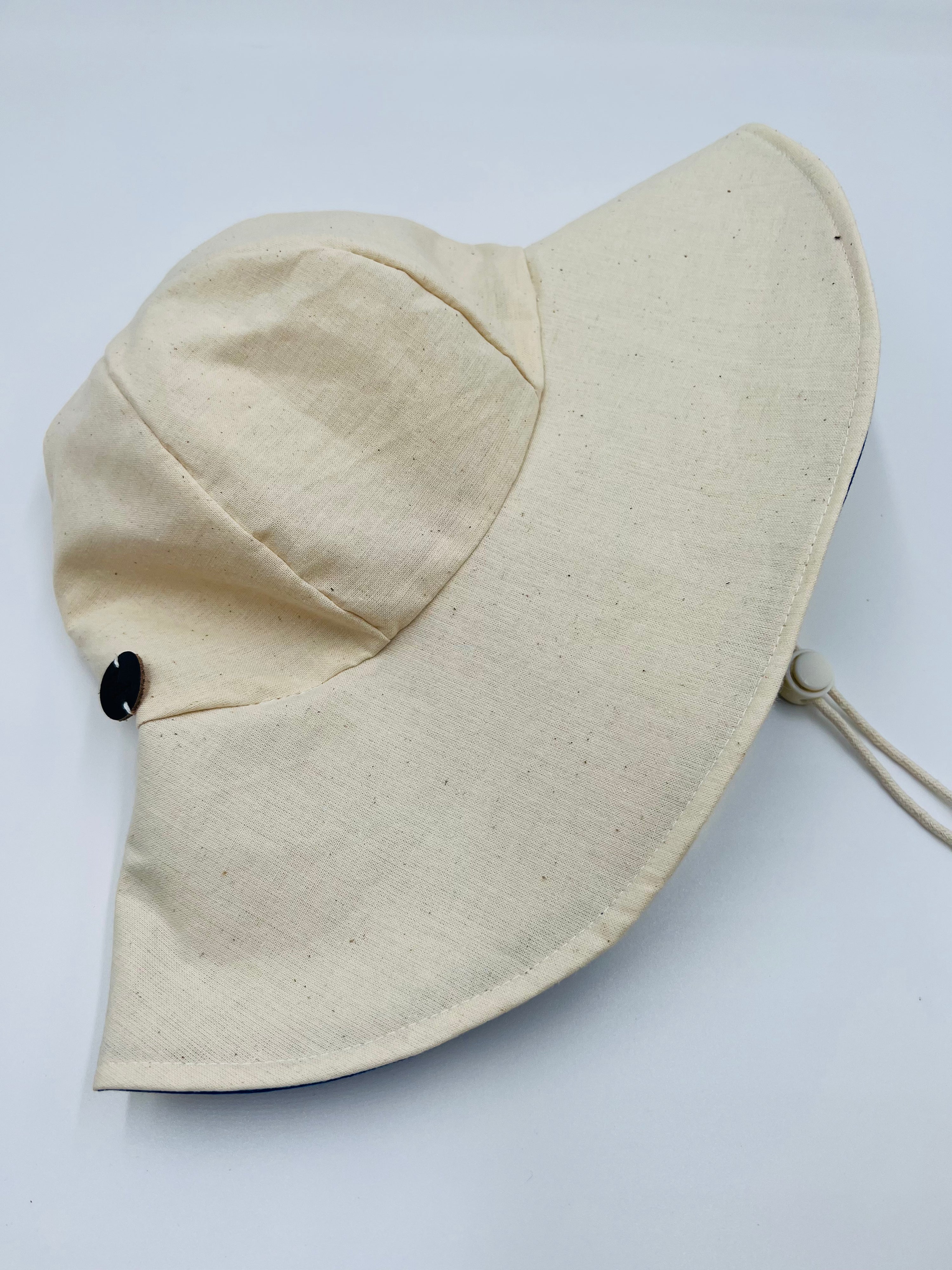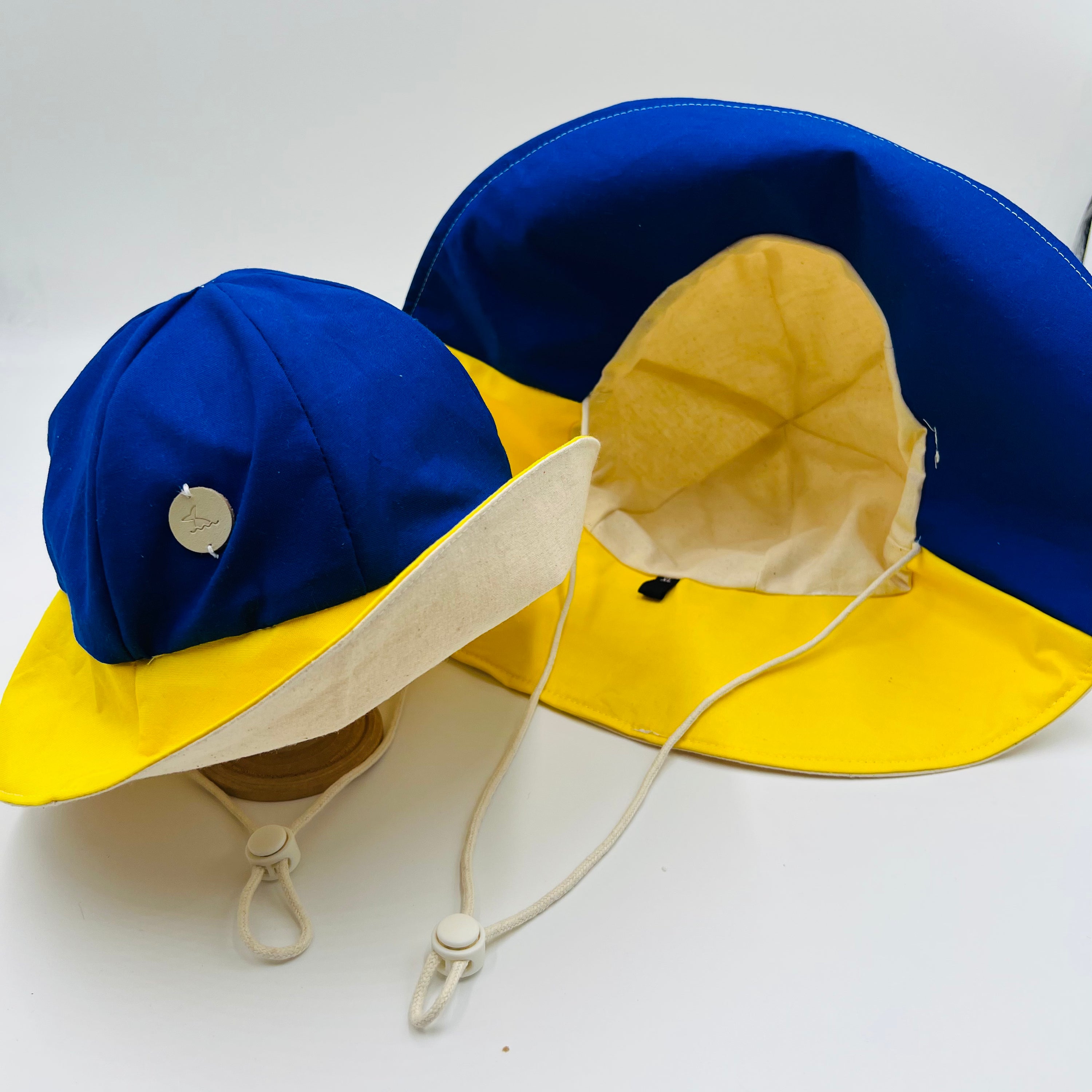 Mommy and Me, Adult Summer Hat (Ukrainian Support)
We are taking action about the Ukrainian crisis, as newcomer women, we know that the journey to immigrate is not easy specially with a temporary visa, that is why we want to raise money to support an Ukrainian family that will arrive to Newfoundland to make this province their home.
30% of this product will go directly to an Ukrainian family
You've just found your new favourite summer hat!
Comfortable, stylish, and offering the ultimate in sun protection, our Floppy Hat was made for spring and summer adventures.
With a 360 degree brim and multiple adjustment points, you can relax knowing that you are protected from the sun and the wind while out on adventures!
Our cotton rope with stop lock fits snug beneath your little one's chin, while the stop lock and elastic at the back help ensure a perfect fit. Our 100% cotton Floppy Hat stays in place and is soft and comfortable. This is the perfect "on the go" hat!
Because you can adjust these hats to fit, we design only one size.
We design, cut, and sew each piece by hand here in Newfoundland and Labrador, Canada.
You can match this hat with the hat of your little one, check out the summer hat pattern in baby size on our website.
Material: 100% Cotton
Care Instructions:
Hand wash in cold water. Re-shape and lay flat to dry, (you can iron it).
To help retain the shape and quality of your floppy hat, make sure not to use the tumble dry.
*Please note that there may be slight variations in colour depending on your monitor. Also, as we create each piece by hand, yours may appear slightly different than what you see here.
Mommy and me collection