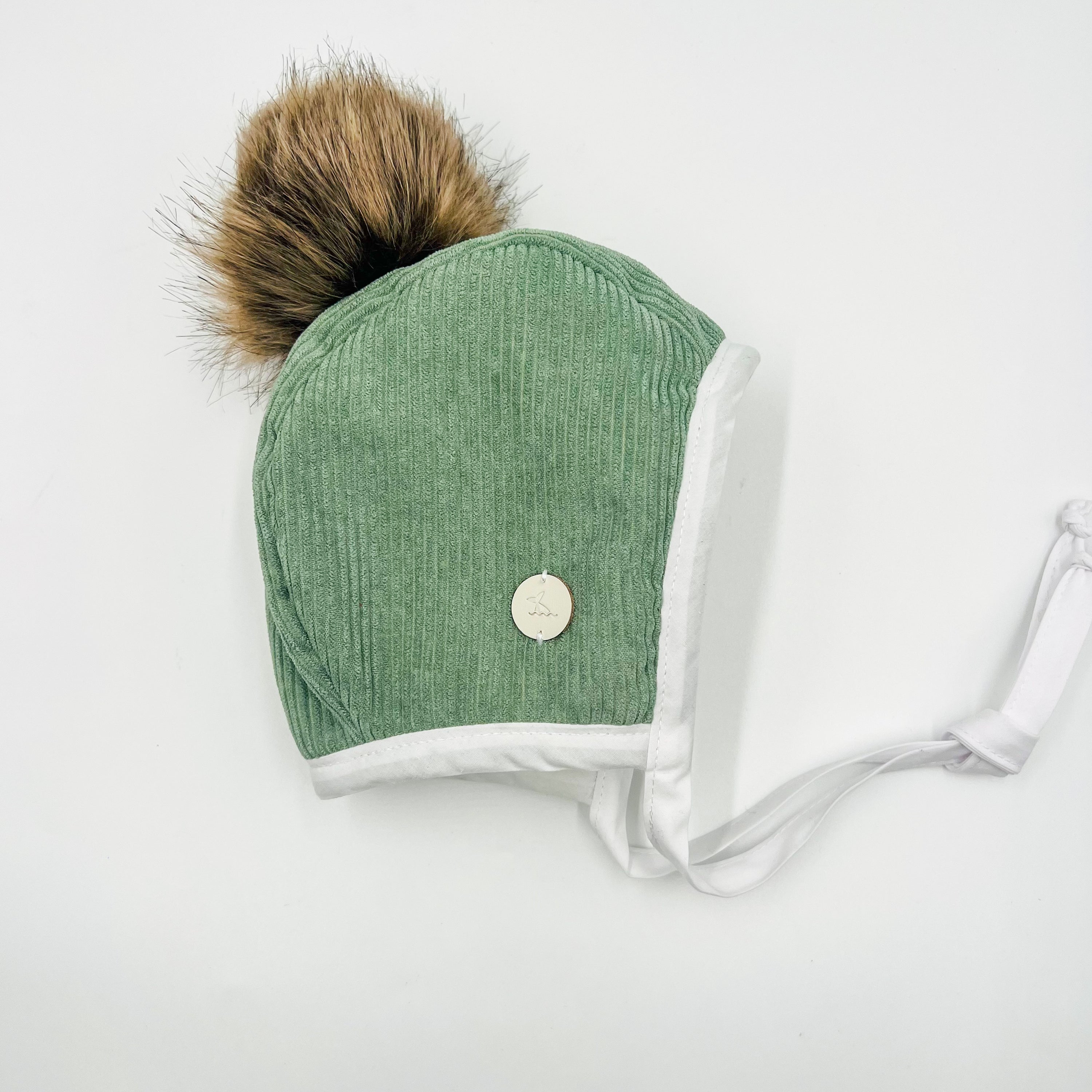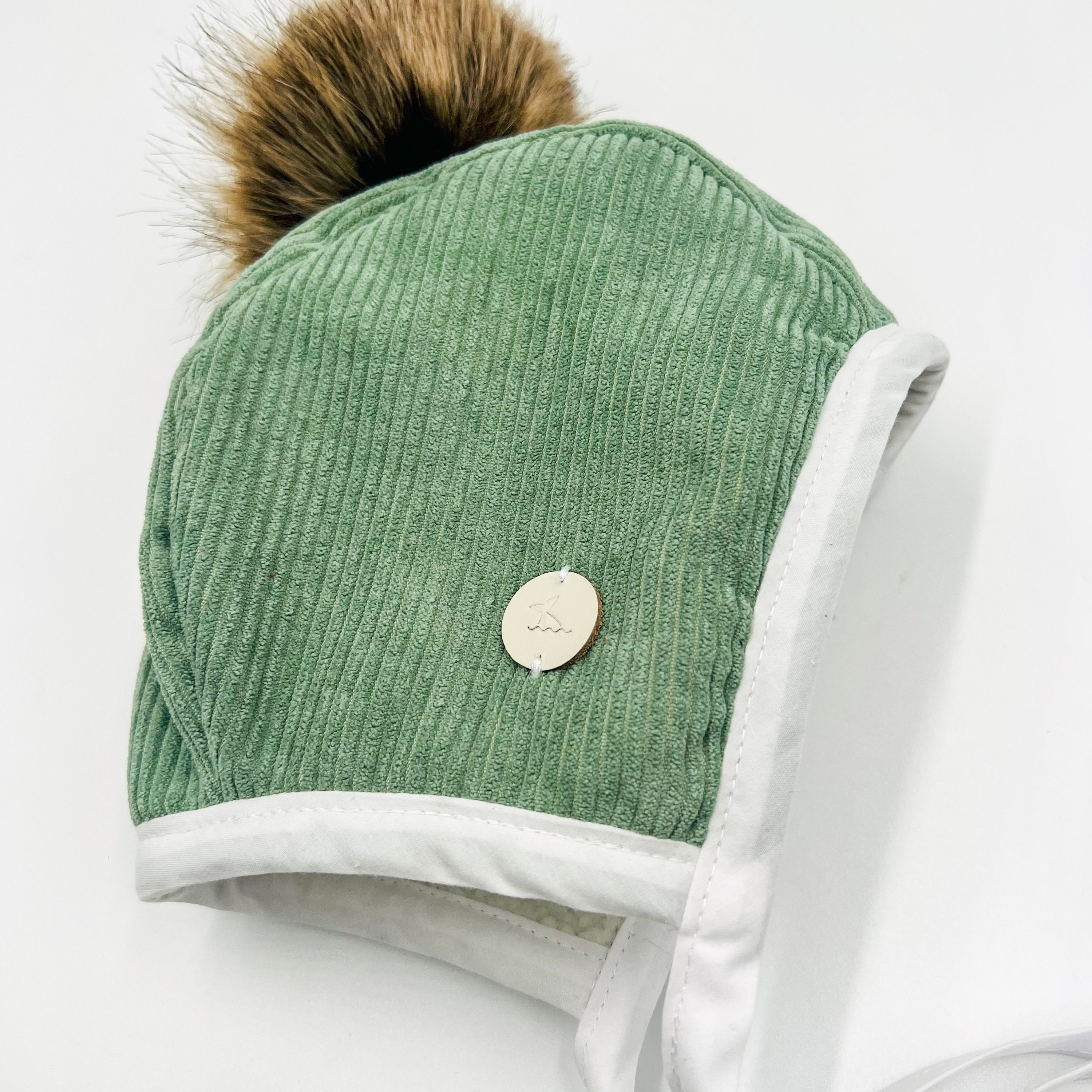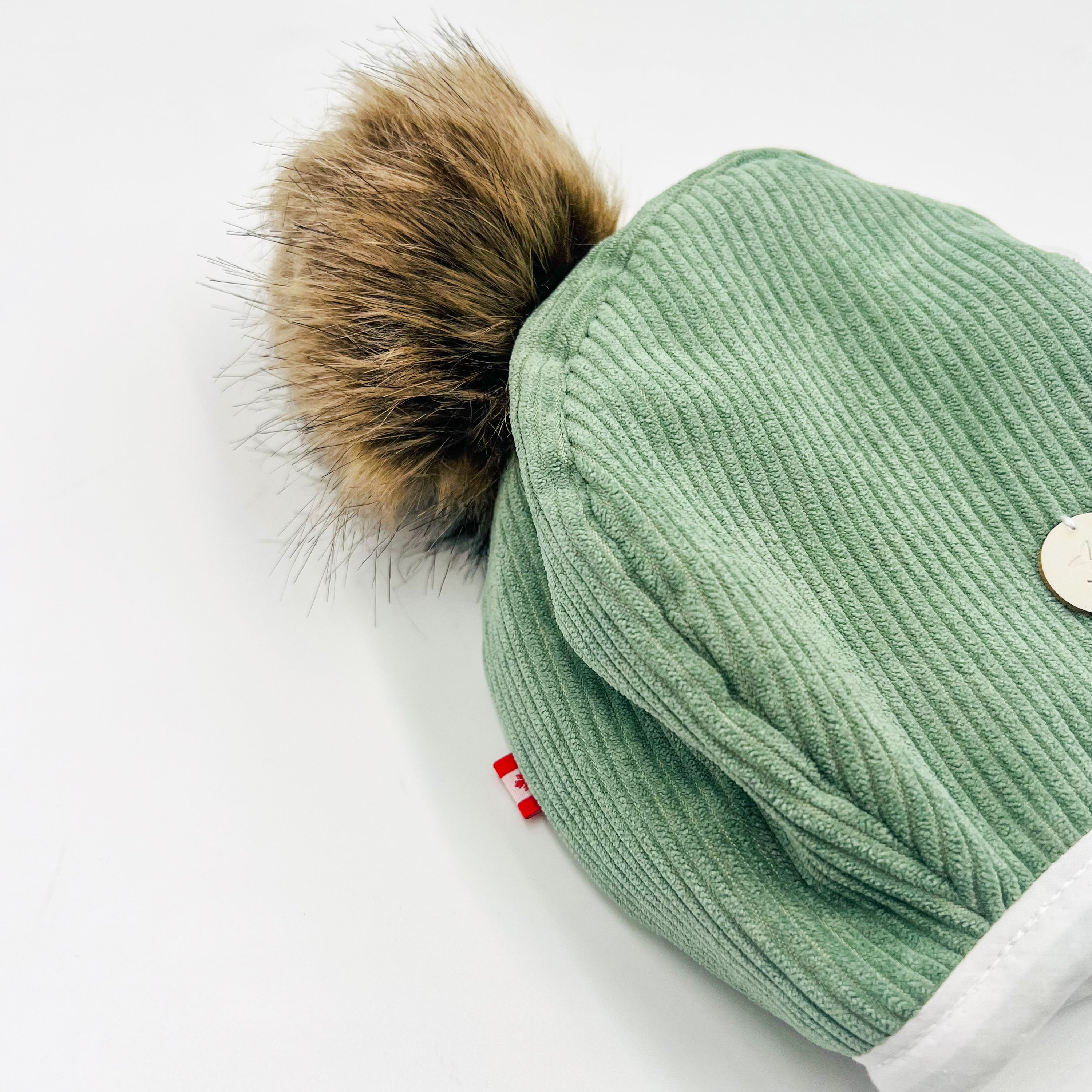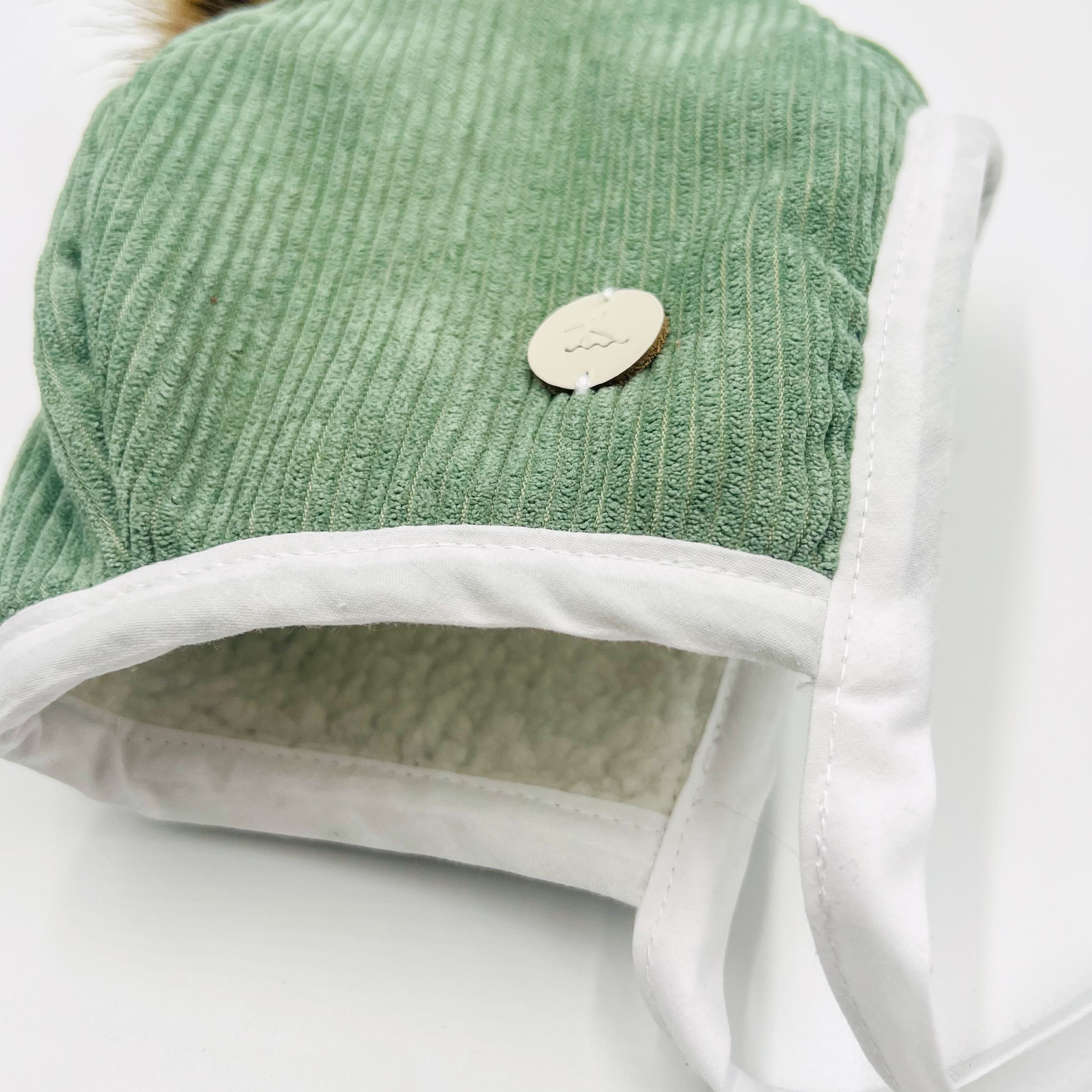 Bonnet Pom Pom (Green Corduroy)
The epitome of style and comfort.
Our Baby Winter Bonnet with Pom Pom is soft, cute, and comfortable. Made with a warm wool fabric and lined with incredibly soft fleece, this is the perfect accessory to keep your baby warm this winter.
This classic shape never goes out of style and the addition of a detachable pom pom makes it even more adorable. Available in bright, bold colours that stand out during shorter days, our bonnet is soft, unique, and chic.
Your little one will be warm, comfortable, and stylish while out and about, and you can relax knowing that our stop lock with cotton rope ensures a snug and safe fit.
We design, cut, and sew each piece by hand here in Newfoundland and Labrador, Canada.
Material: 100% cotton lined with 100% Boiled wood
Care Instructions:
Handwash, Do not tumble dry.
Be sure to remove your detachable pom pom prior to washing.
*Please note that there may be slight variations in colour depending on your monitor. Also, as we create each piece by hand, yours may appear slightly different than what you see here