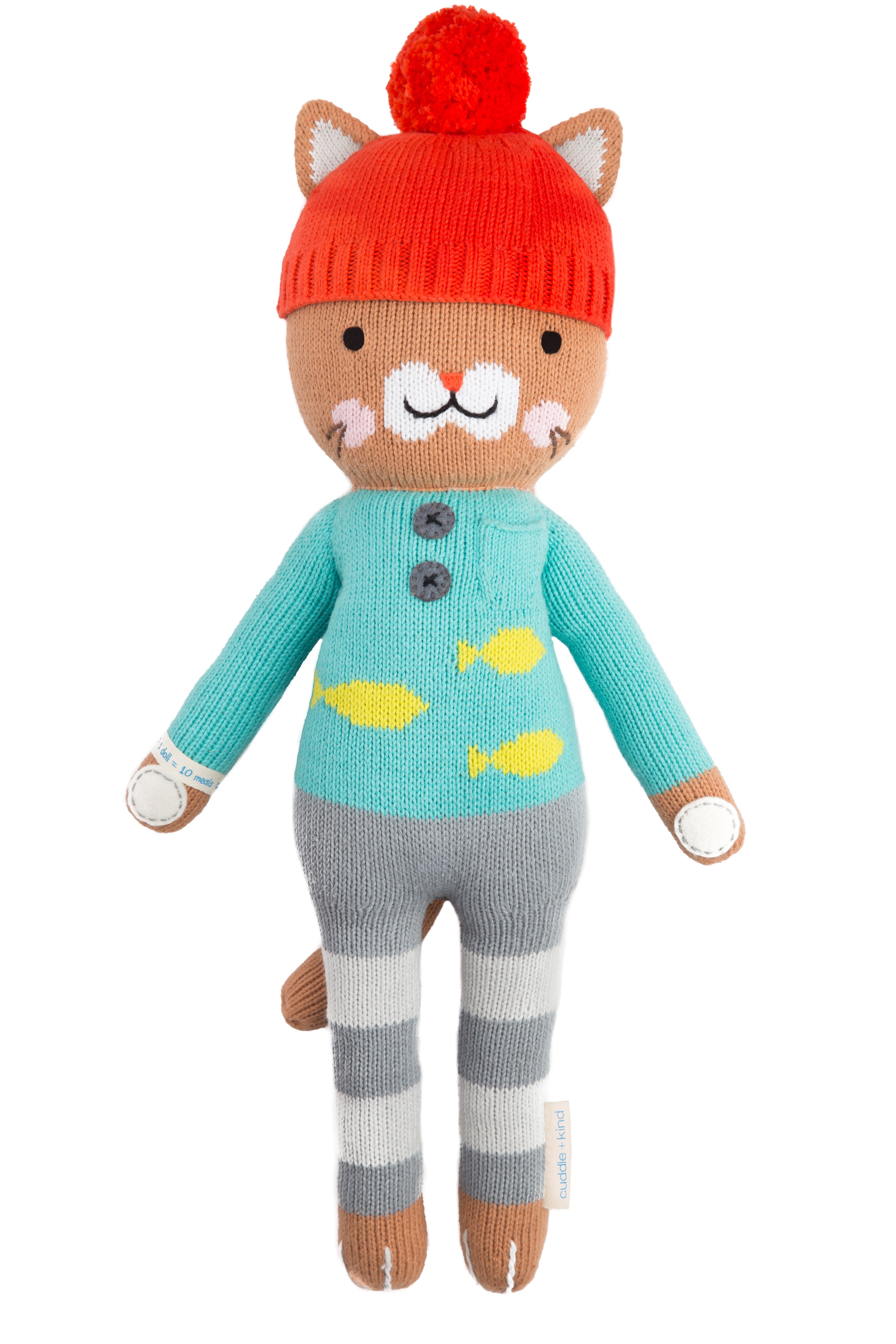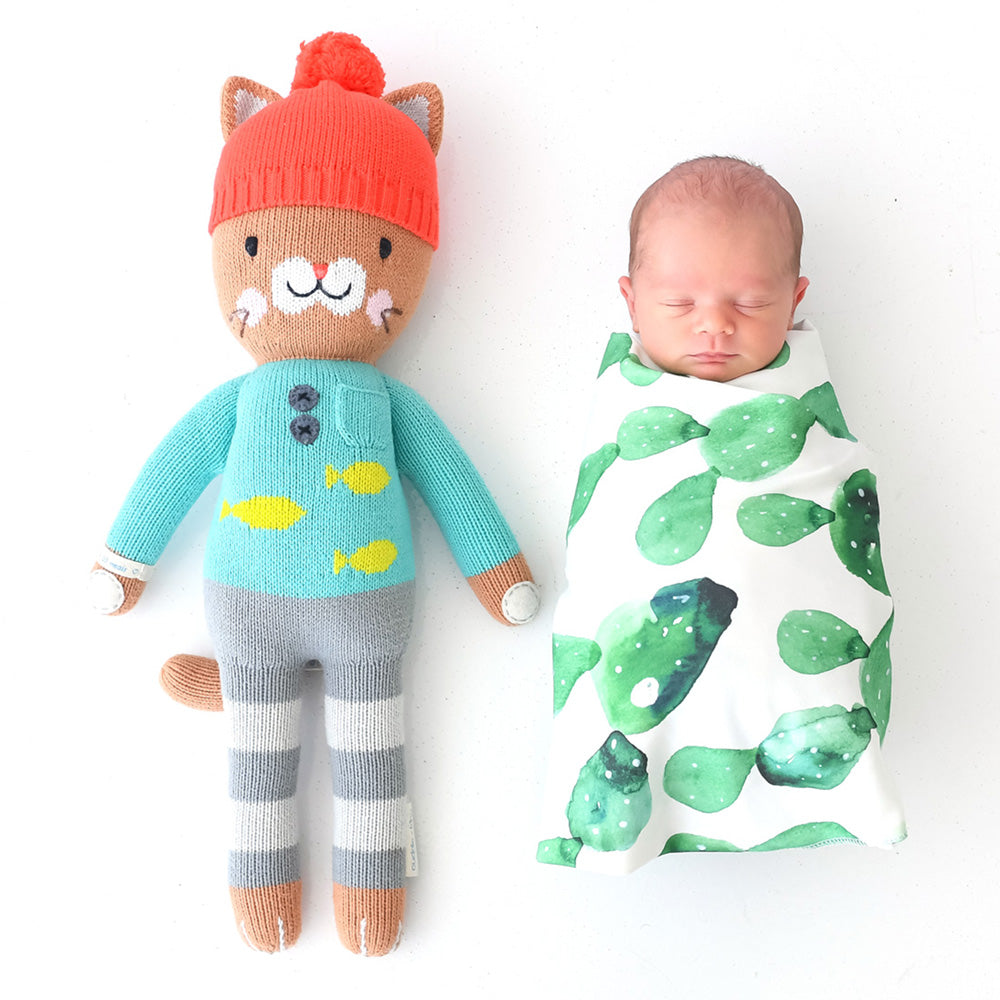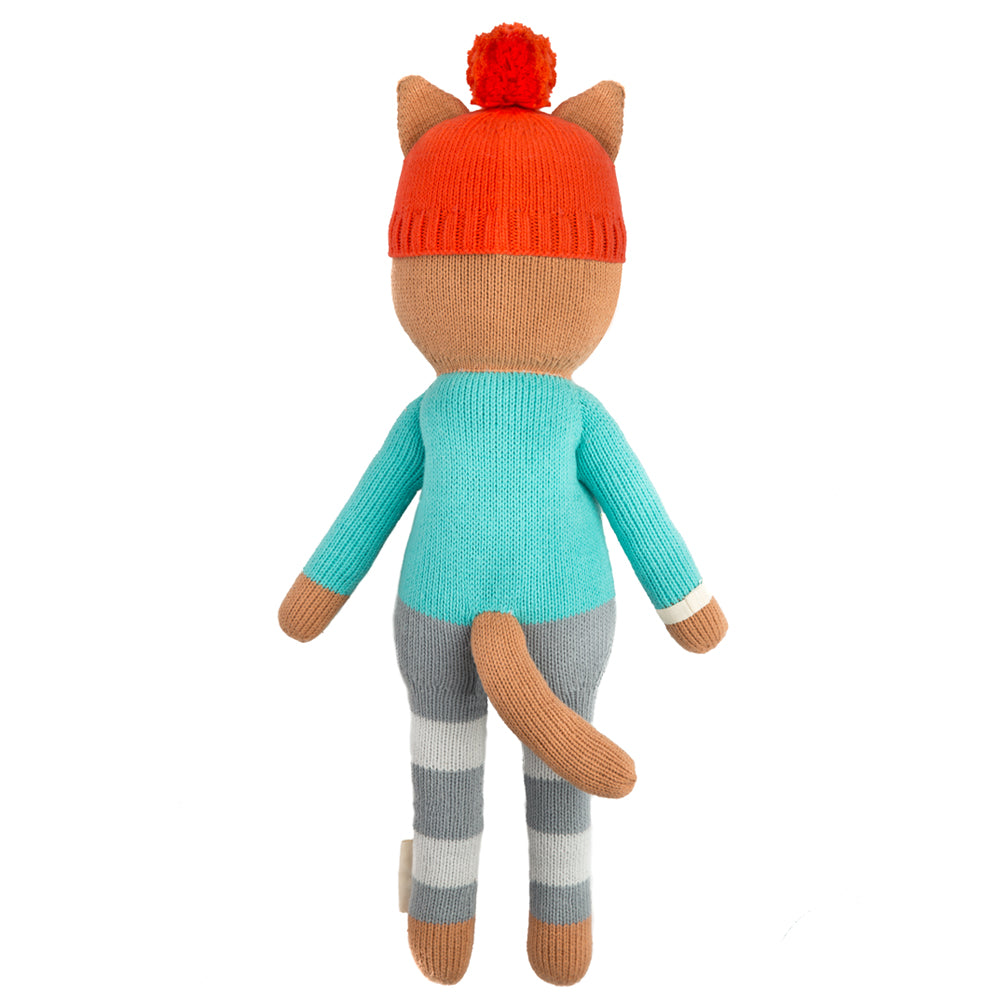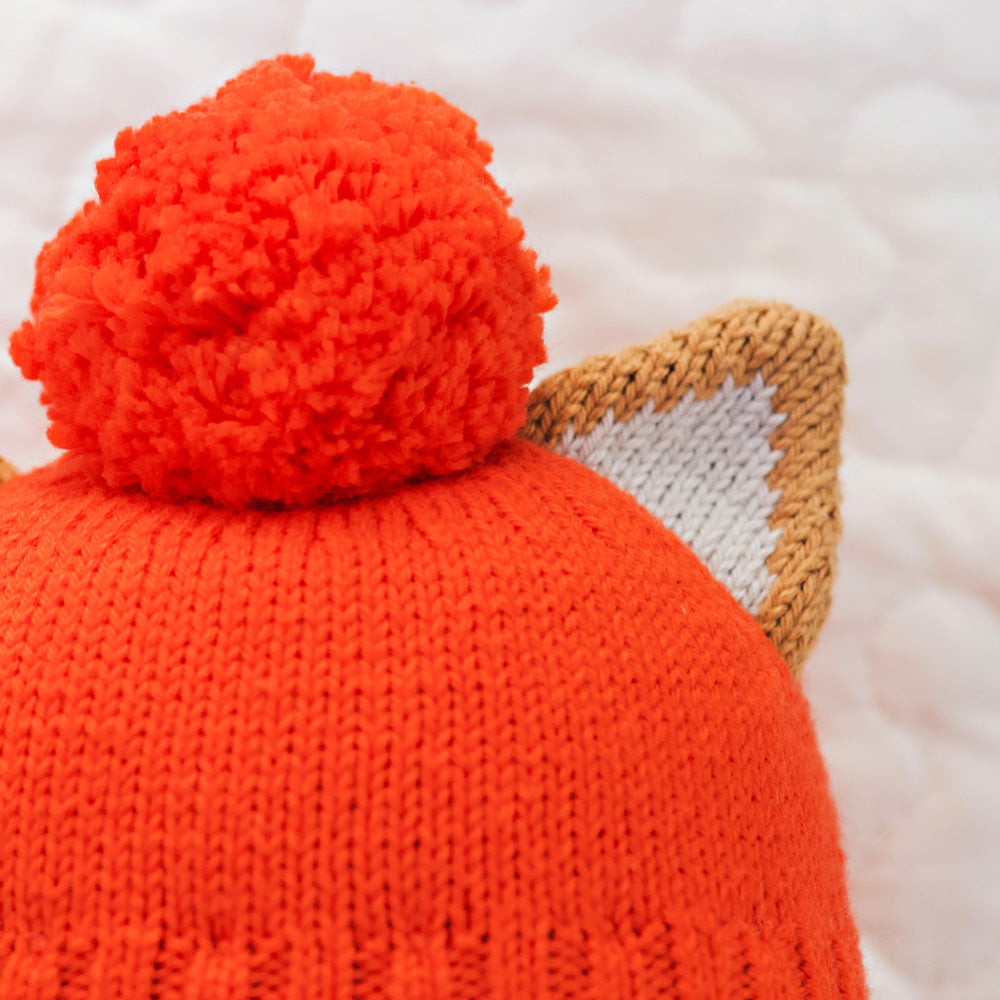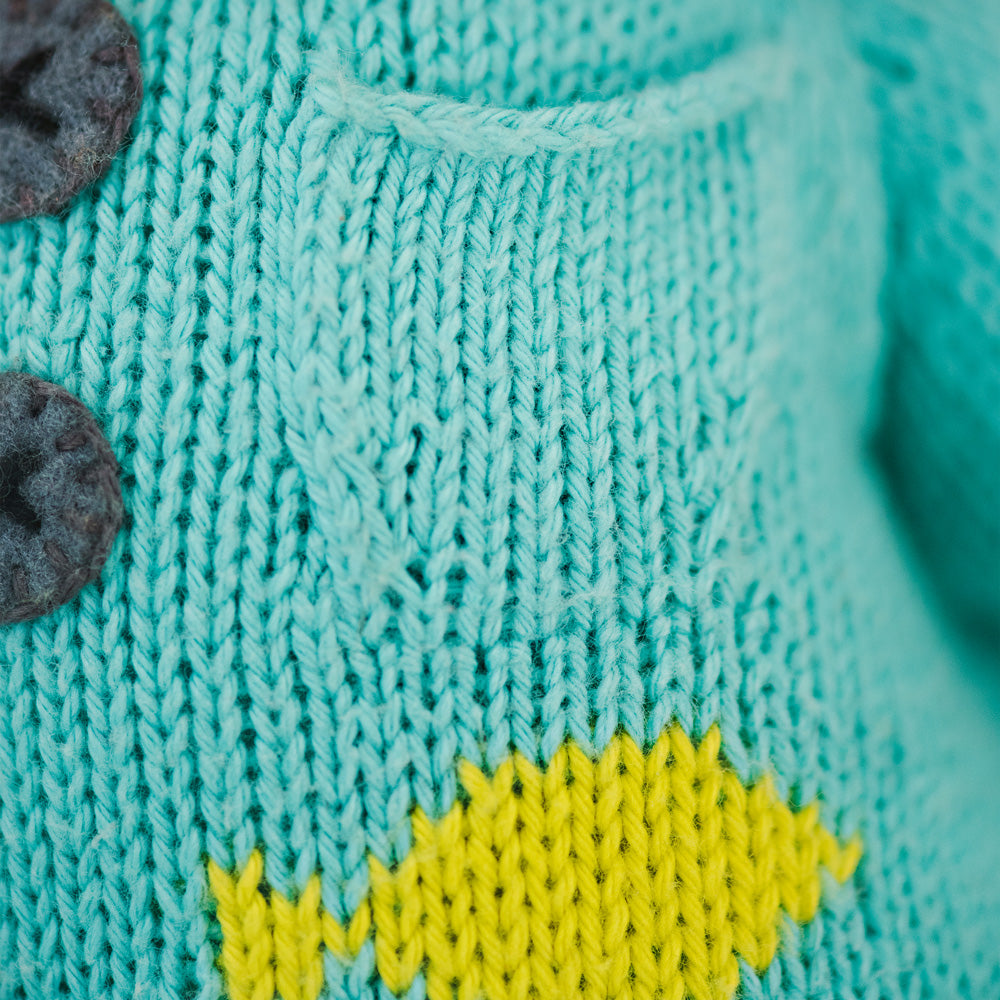 Cuddle + kind (Maximus the Cat)
ABOUT MAXIMUS
Birthday: July 26th
My favourite thing to do is find a sunny spot, curl up into a ball and dream about fish. For me, life is like opening a great big present every day. That's what it feels like to meet you! I can tell we have a special friendship – I'm so grateful it makes me purr with joy.
Favourite quote: "Start each day with a grateful heart."
Goal: To provide 1 million meals a year.
FABRIC + FEATURES:
- size: 20 Inches
- Hand knit with premium 100% cotton yarn
- High stitch count for durability and softness
- Premium felt and knit details
- Stuffed with hypoallergenic polyfill to be the ideal cuddle weight
- Safe + non-toxic: US + Canadian safety standard certified
- Available in two sizes: little 13" and regular 20" in height
- Signature 10 meal wristband
- Handmade in Peru using sustainable, fair trade practice
All the dolls are hand-knit dolls are ethically produced in Peru where we provide over 750 talented artisans with a sustainable, fair trade income.