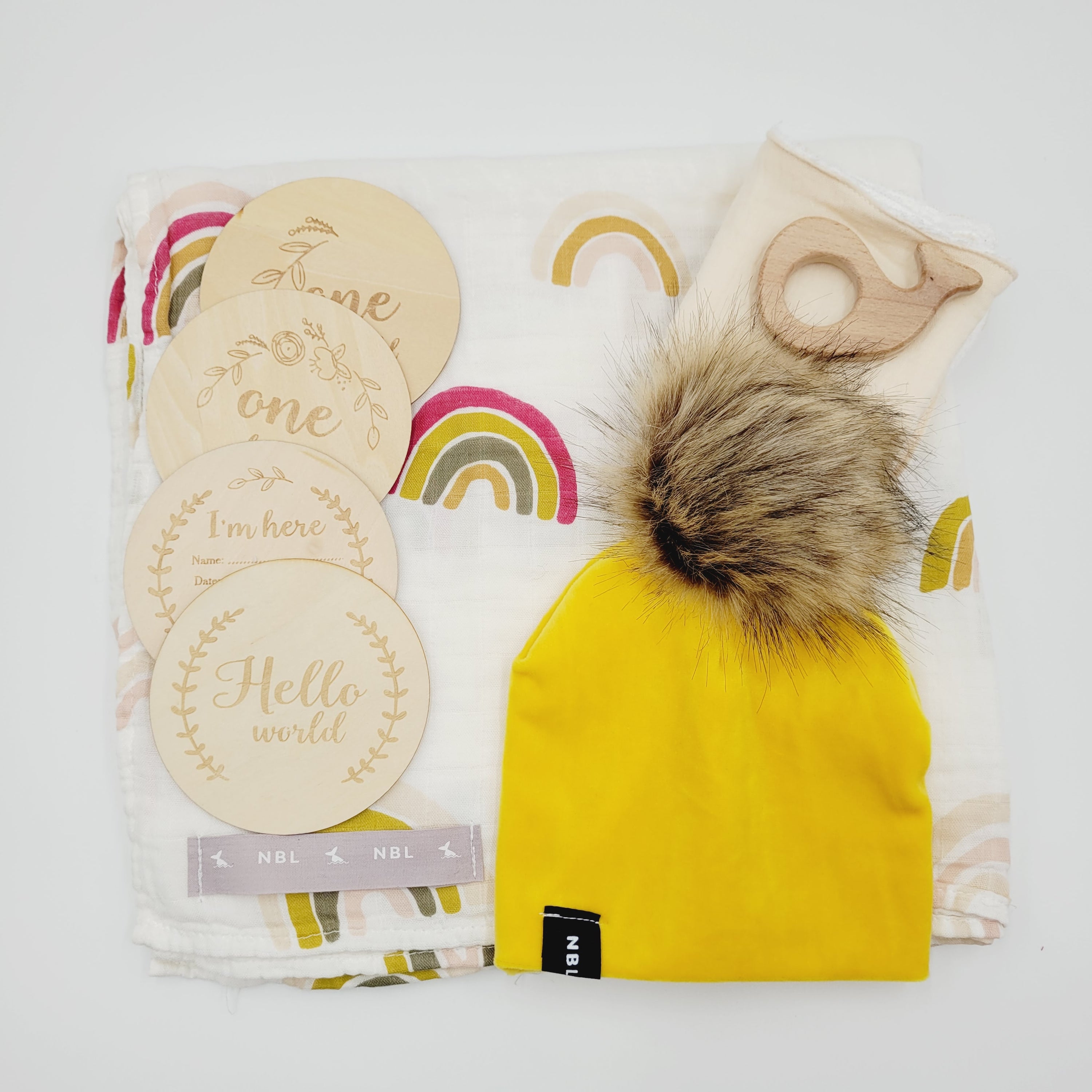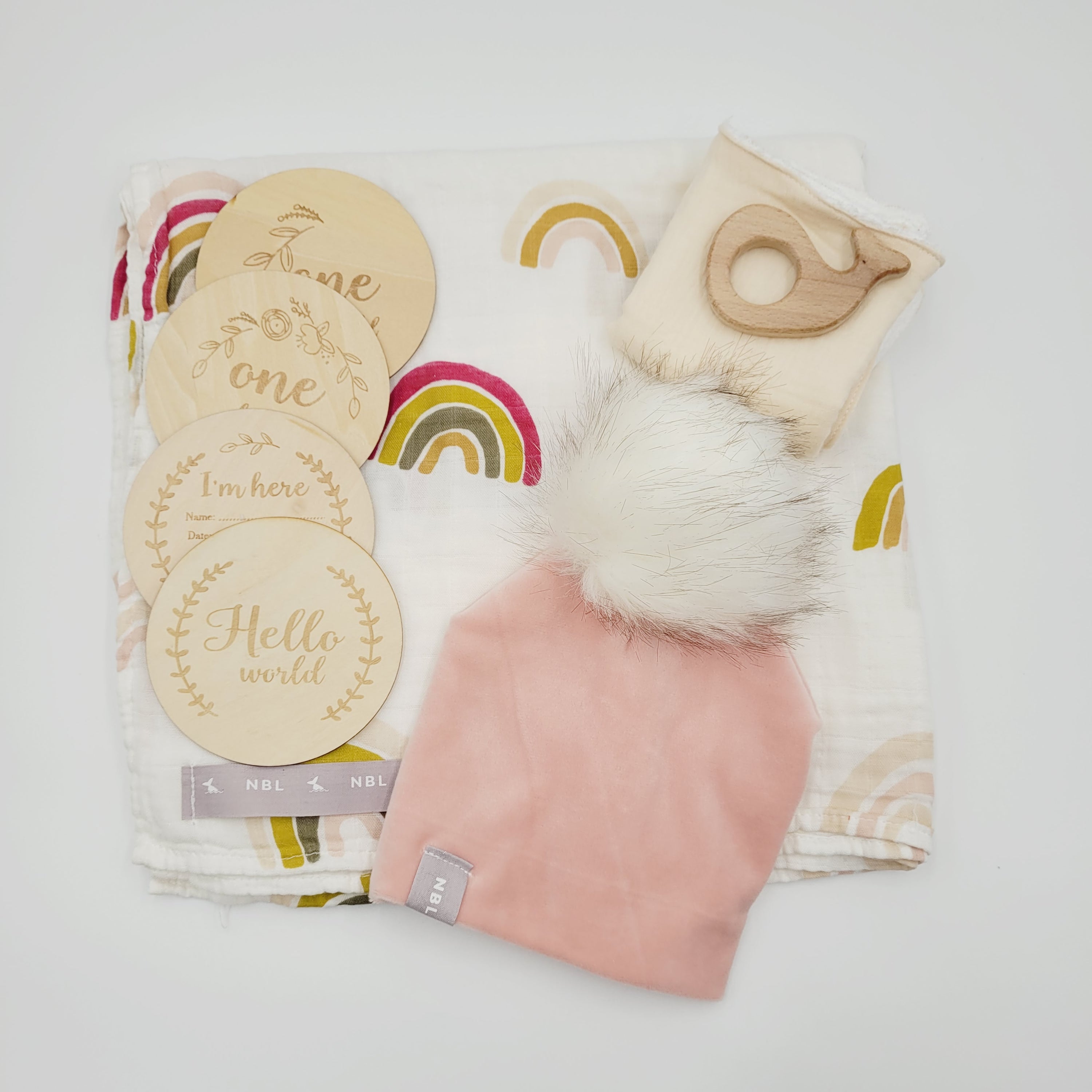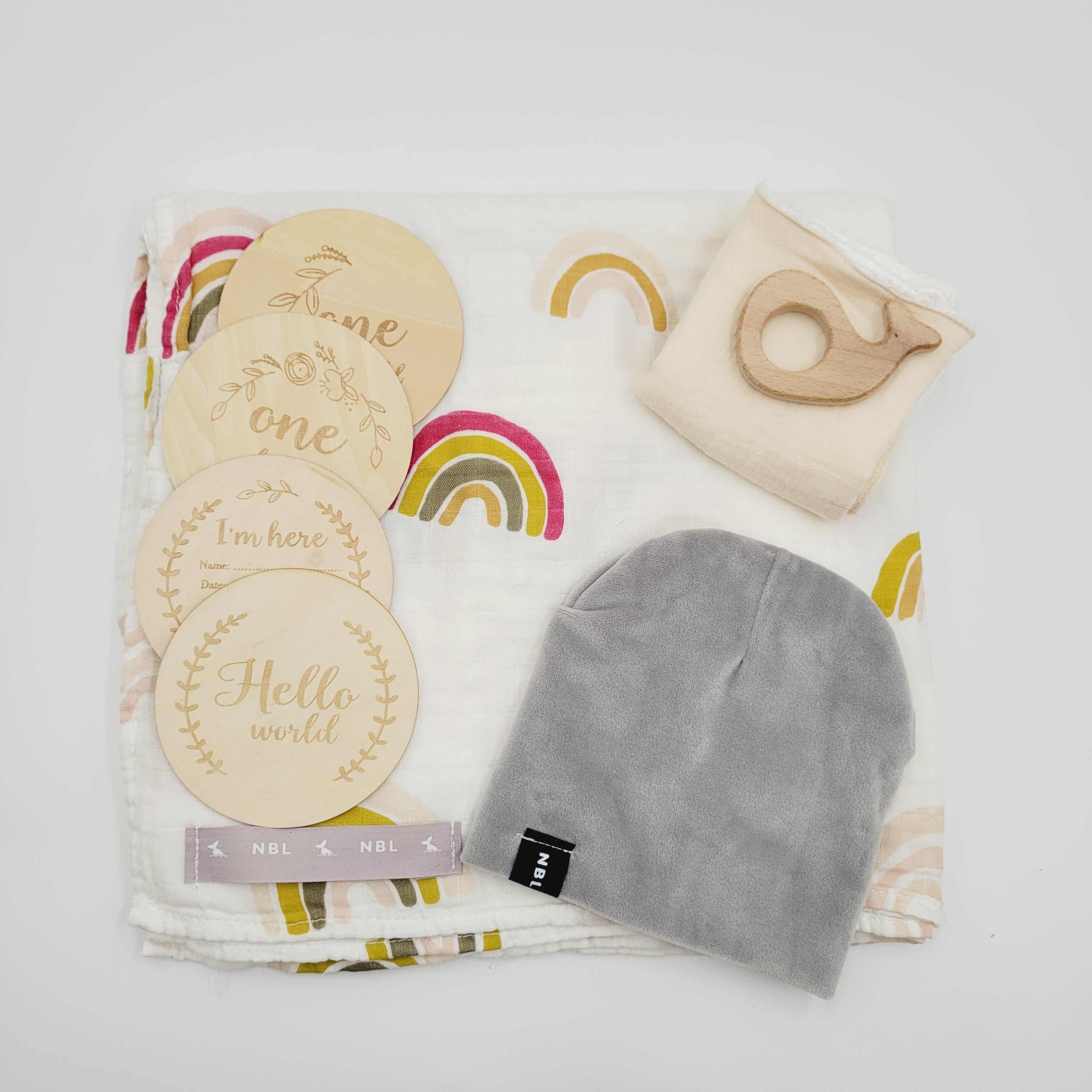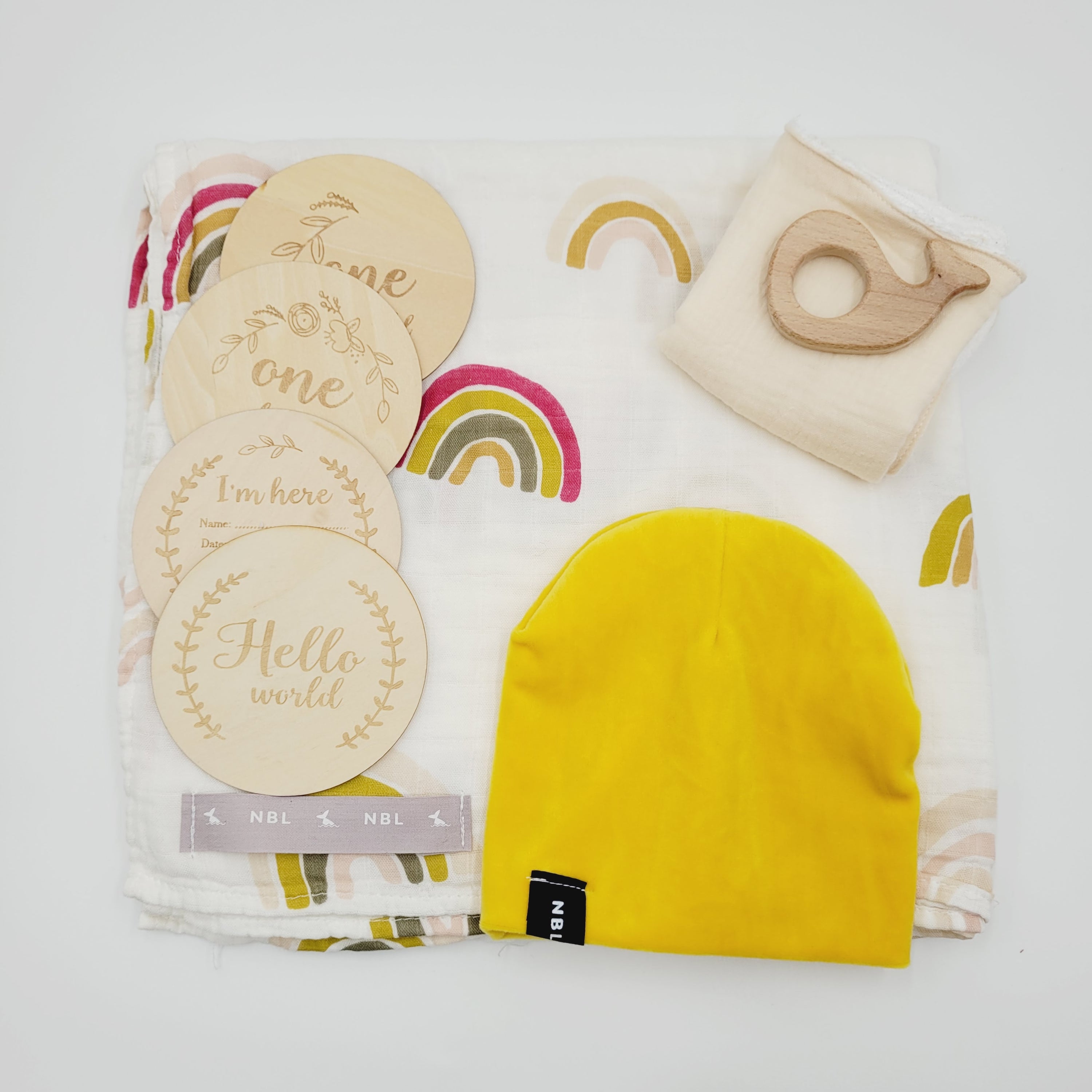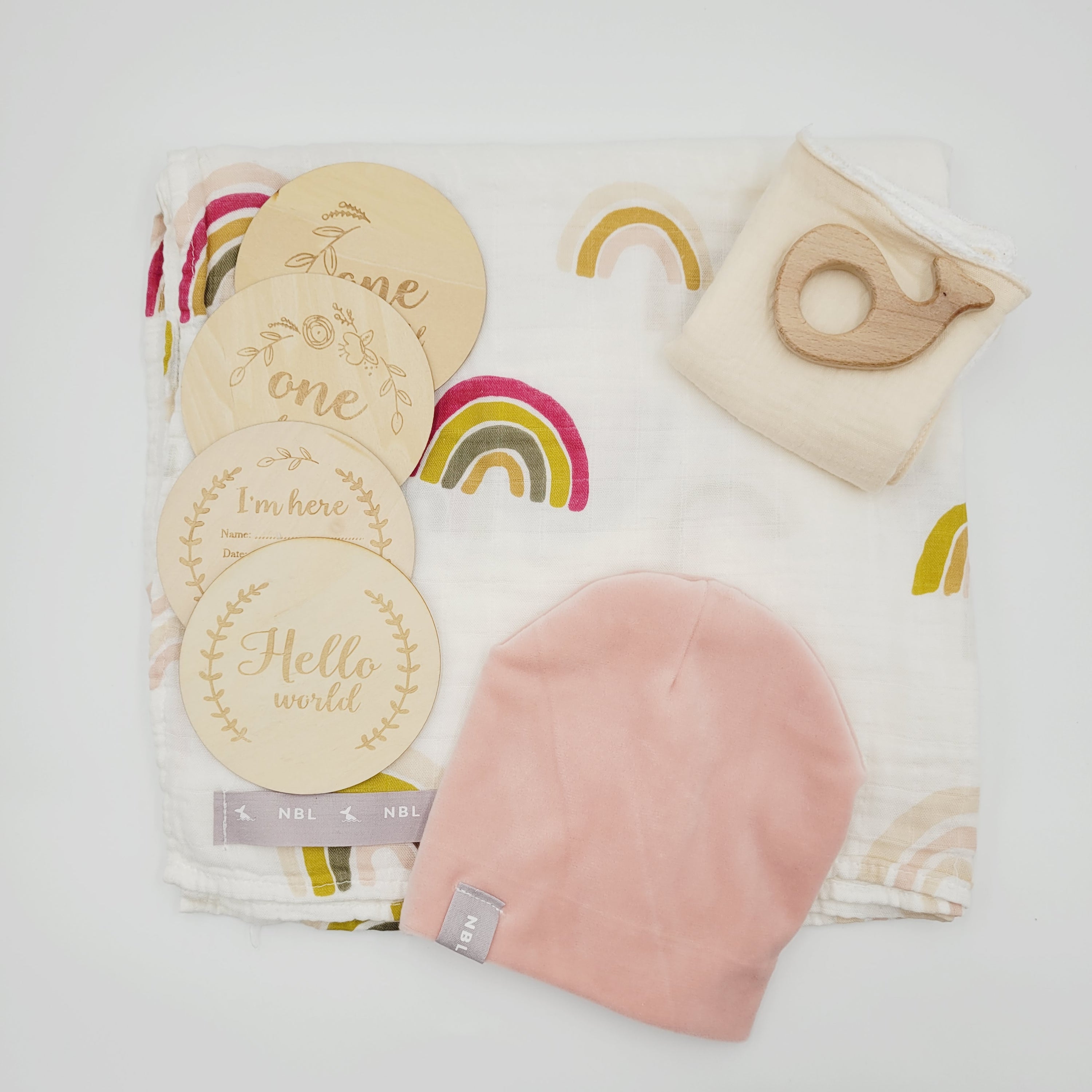 Our Newborn Box is the perfect way to welcome the new arrival in your life.
Centered around our soft and stylish beanie hat, this box comes with everything you need to celebrate a new little bundle of joy. Our handmade hat offer protection and style in one and we have chosen our most popular fabrics as the base for this gift set.
Each box comes with a cotton Newbornlander beanie hat, a 70% bamboo and 30% cotton Newbornlander Swaddle, baby milestone cards, a burping towel, a natural wooden whale teether accessory that's perfect for play time.
We've created four variations of this gift box for you to choose from. Useful and unique, this set is sure to be a pleasant surprise for the new parent in your life!
This thoughtful and practical gift set comes beautifully packaged in our new Newbornlander wrapping. Shipping this box as a gift? We're happy to add a personalized note for you.
Contents:
73% Stretchy 27% cotton Newbornlander hat

70% Bamboo 30% cotton Newbornlander swaddle

100% cotton absorbent burping towel

4 piece wooden milestone cards set

Natural wood whale teether