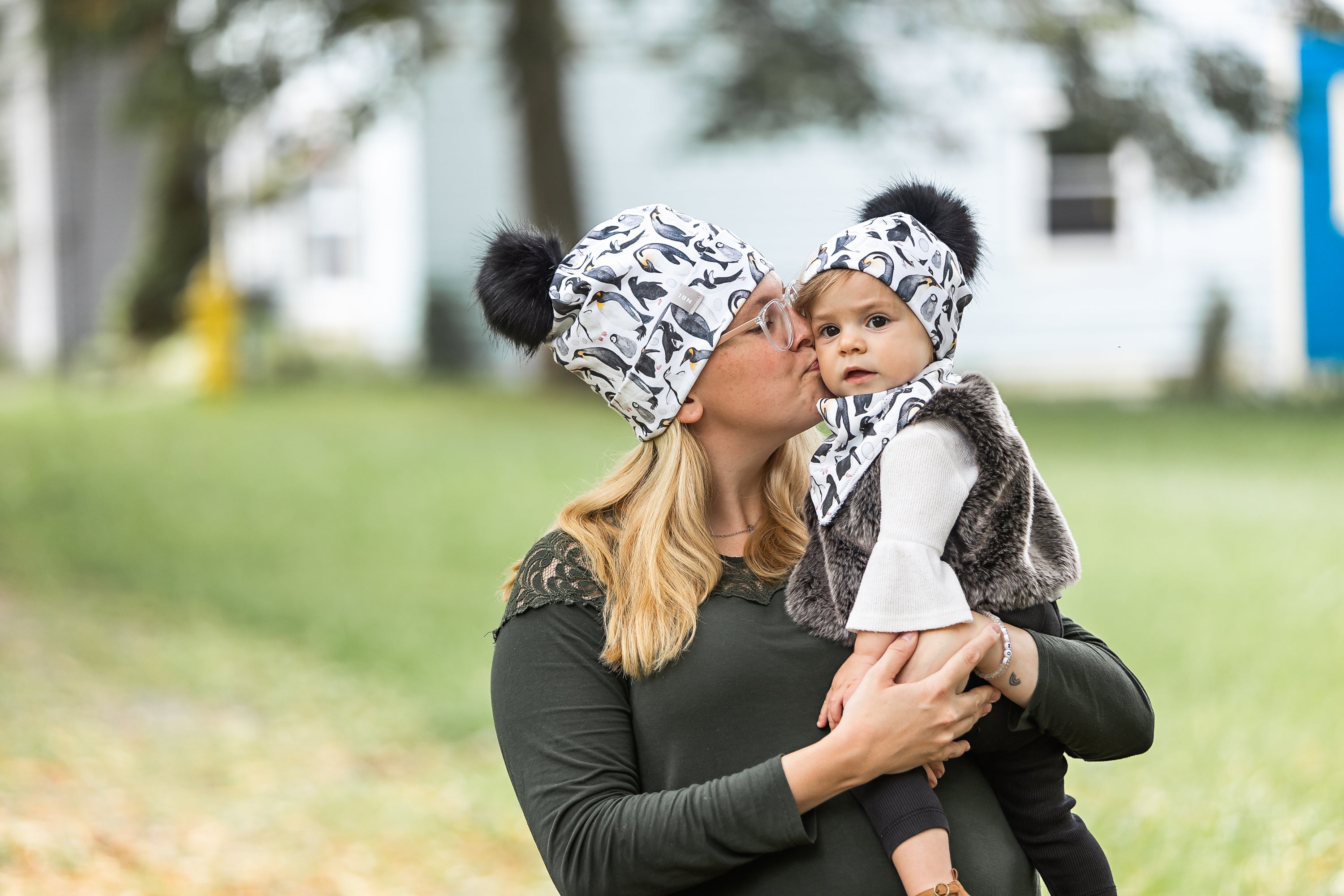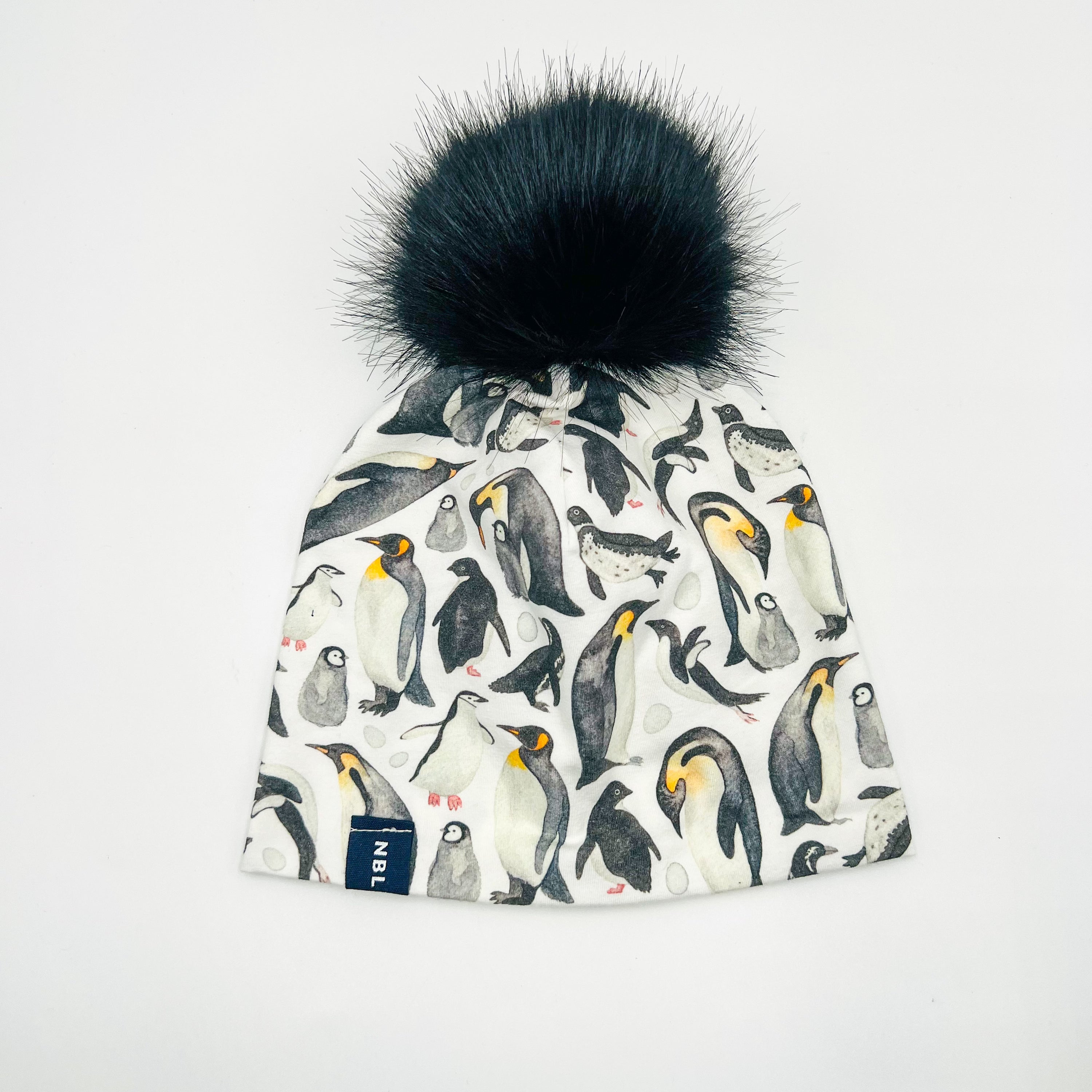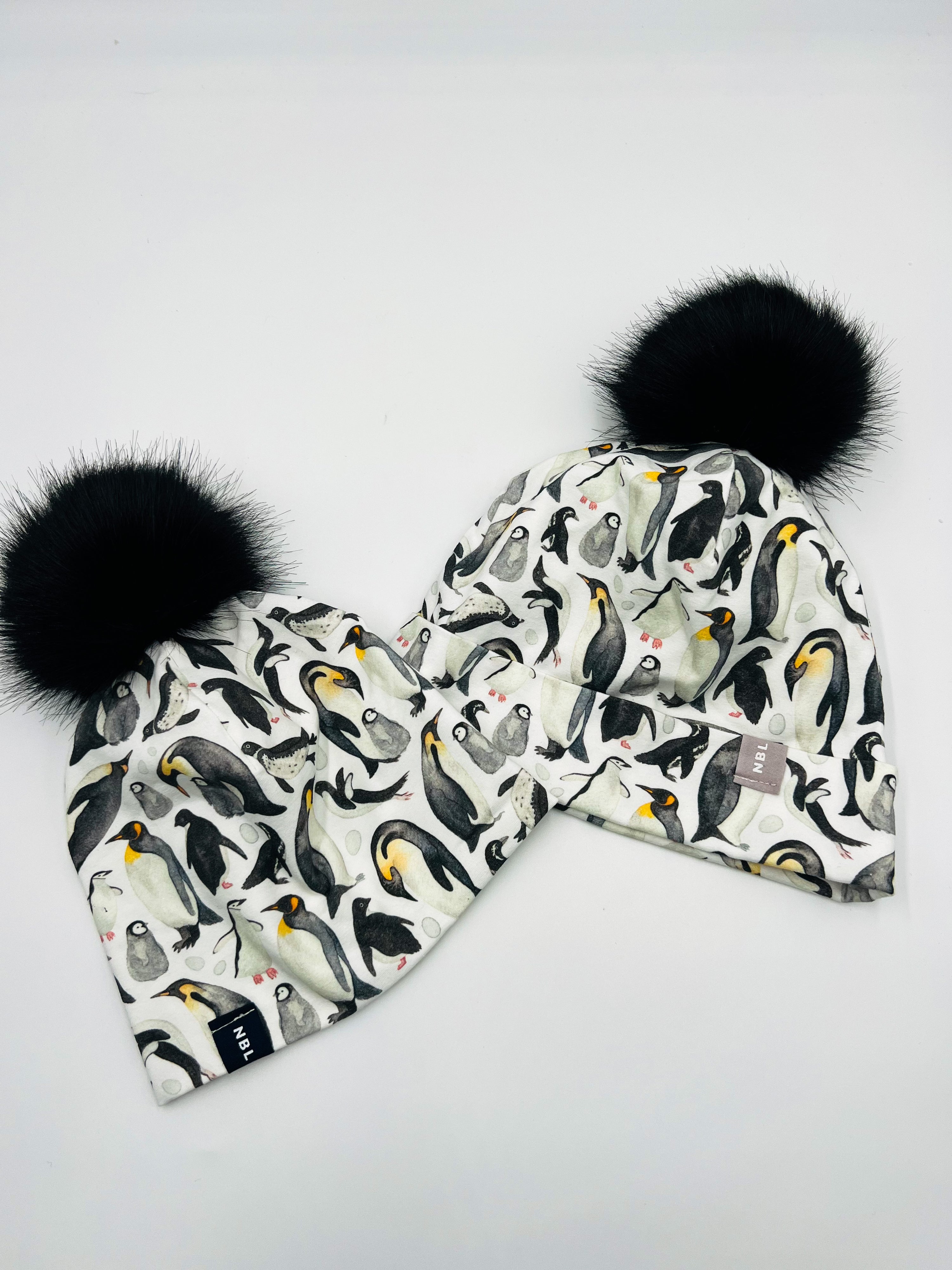 Adult Beanie Hat (Penguins)
Get our whimsical Adult Beanie Hat (Penguins) — a delightful collection featuring charming penguins on a soothing matte white background.

Key Features:
Print & Fabric: Embrace the cuteness with our special penguin collection. Made of 93% cotton and 7% spandex, our beanie ensures both comfort and flexibility.

Pom Pom Customization: Personalize your hat further with the option to add or remove a detachable pom pom, available in four vibrant colors - red, black, white, and brown.

Lining Options: Choose between a cozy fleece lining or a standard lining, allowing you to tailor your comfort level to your liking.

Care Instructions: To maintain the hat's quality and longevity, it's recommended to machine-wash it in cold water using a gentle cycle. Please remember to remove the detachable pom pom before washing and avoid tumble drying.

Handcrafted in Newfoundland and Labrador, Canada: Each piece is meticulously designed, cut, and sewn by hand, right here in Newfoundland and Labrador, Canada. Experience the personal touch and attention to detail.

Notes: Please note that slight variations in color might occur due to monitor settings. Additionally, as each piece is handmade, expect a delightful uniqueness that adds character to your product.