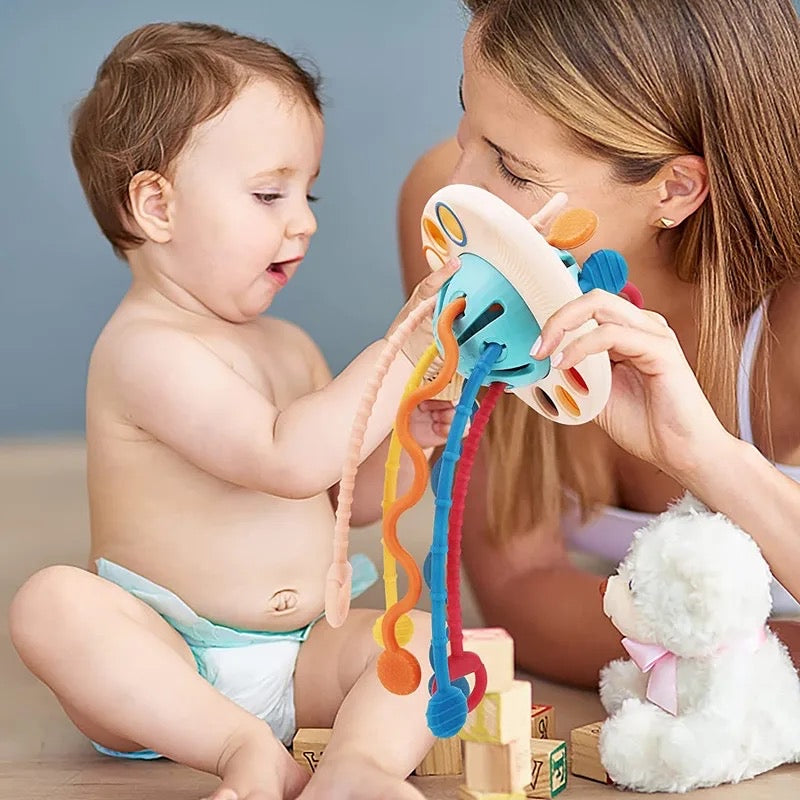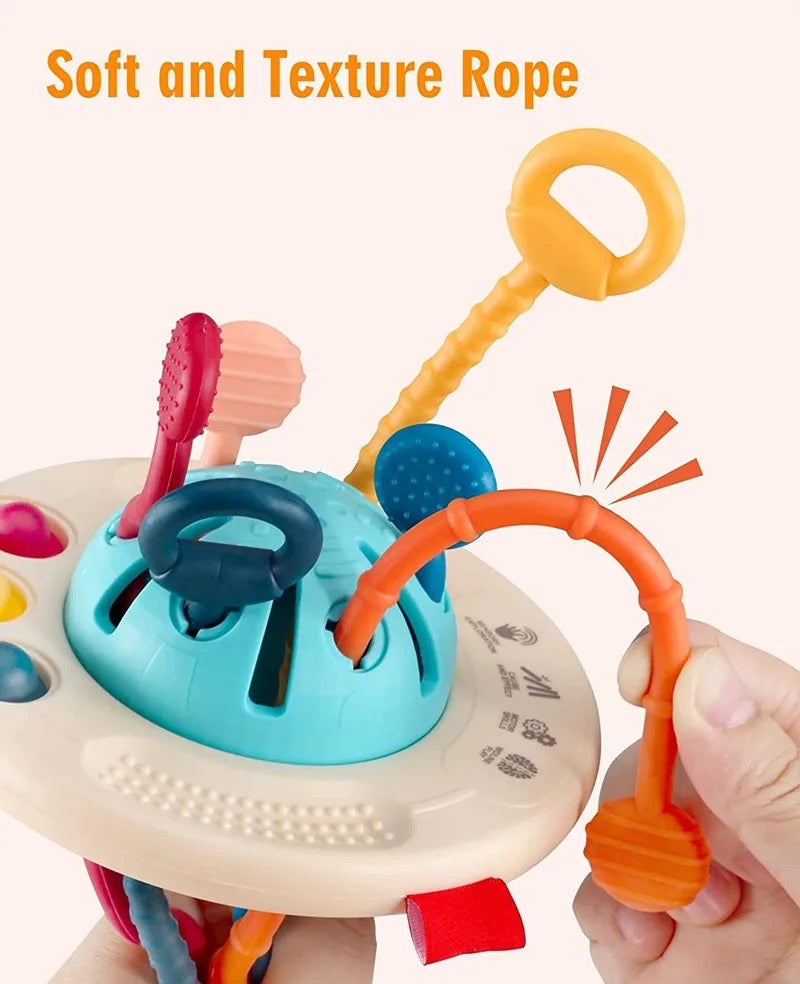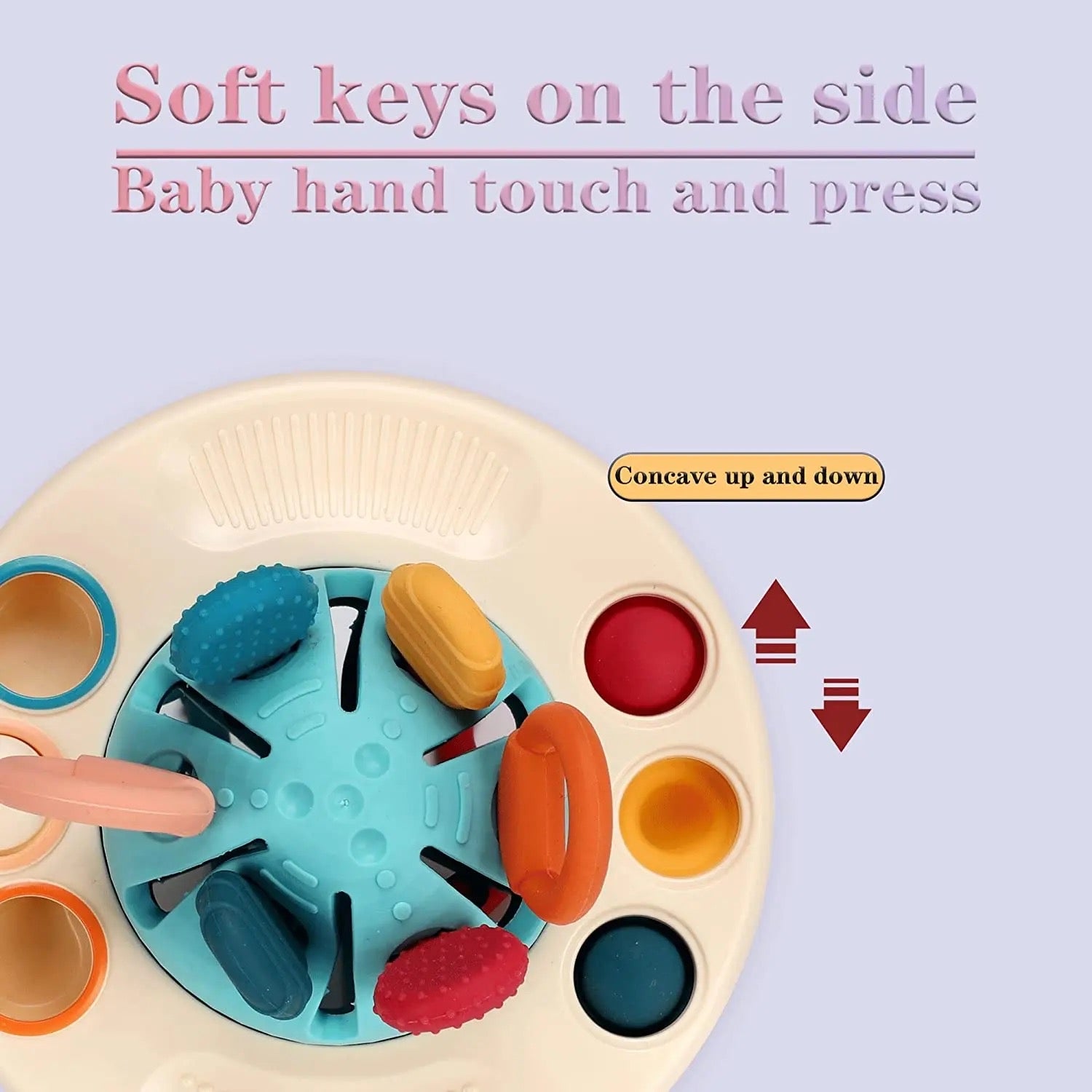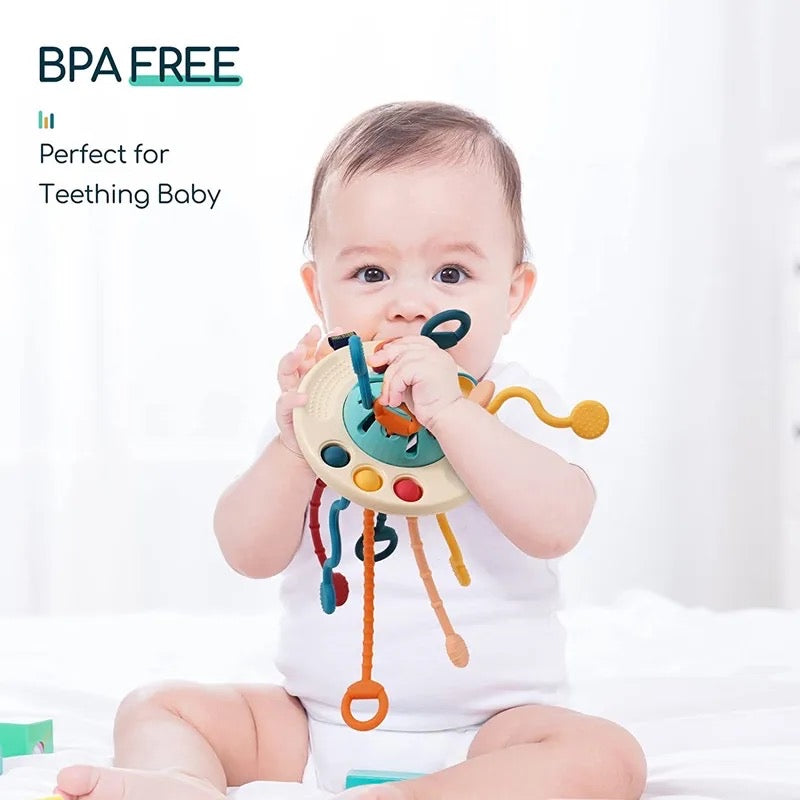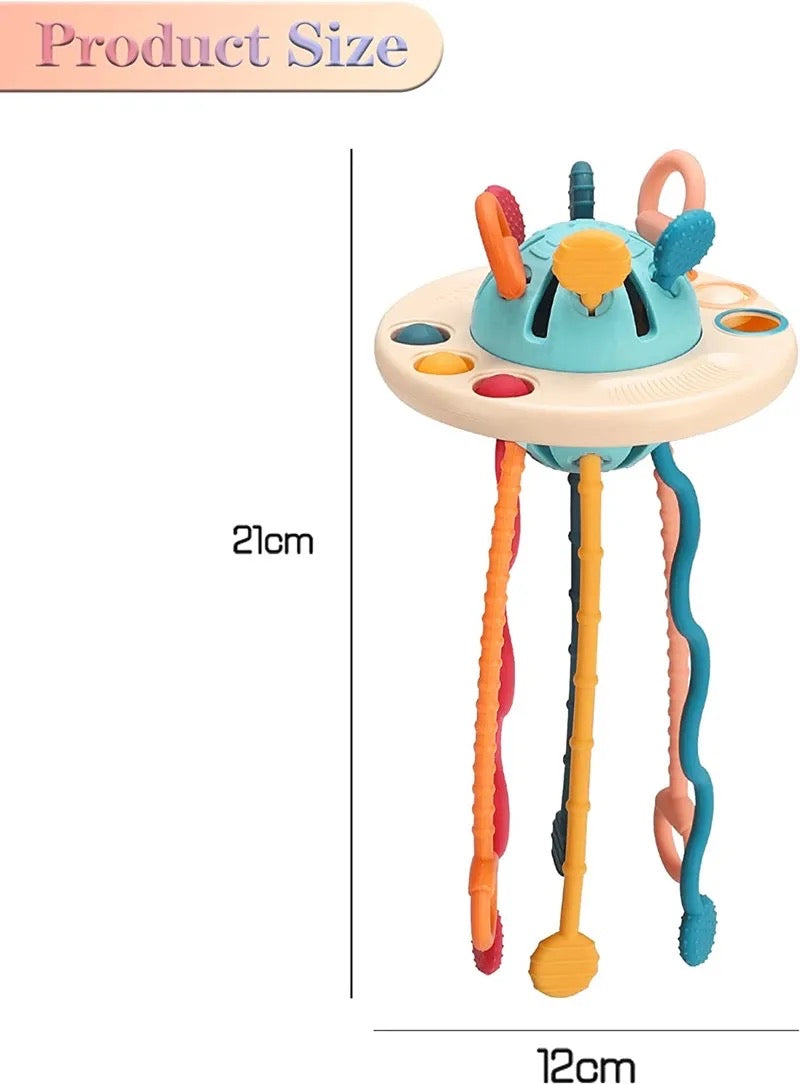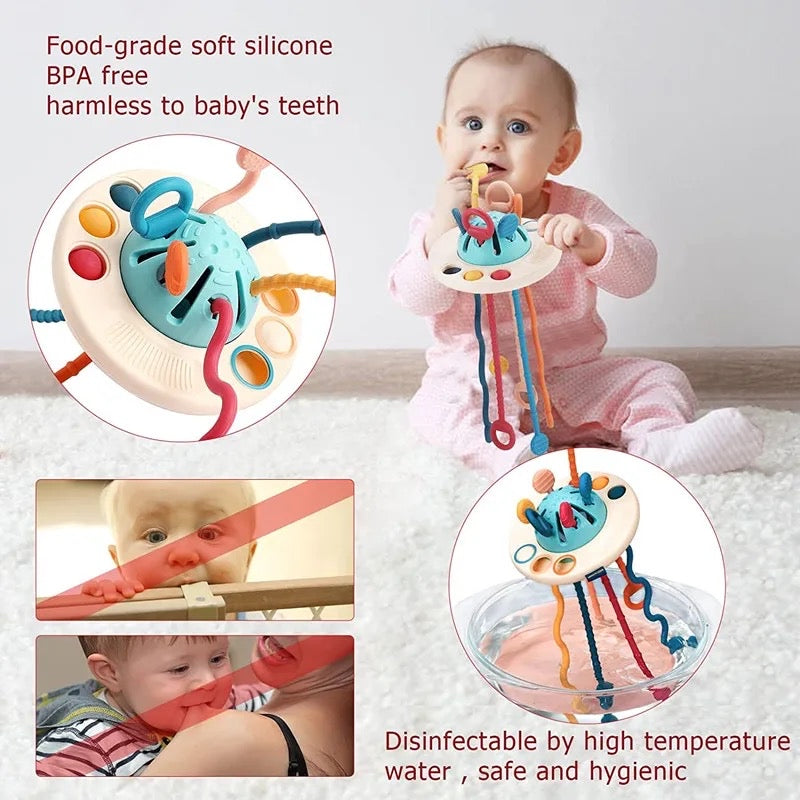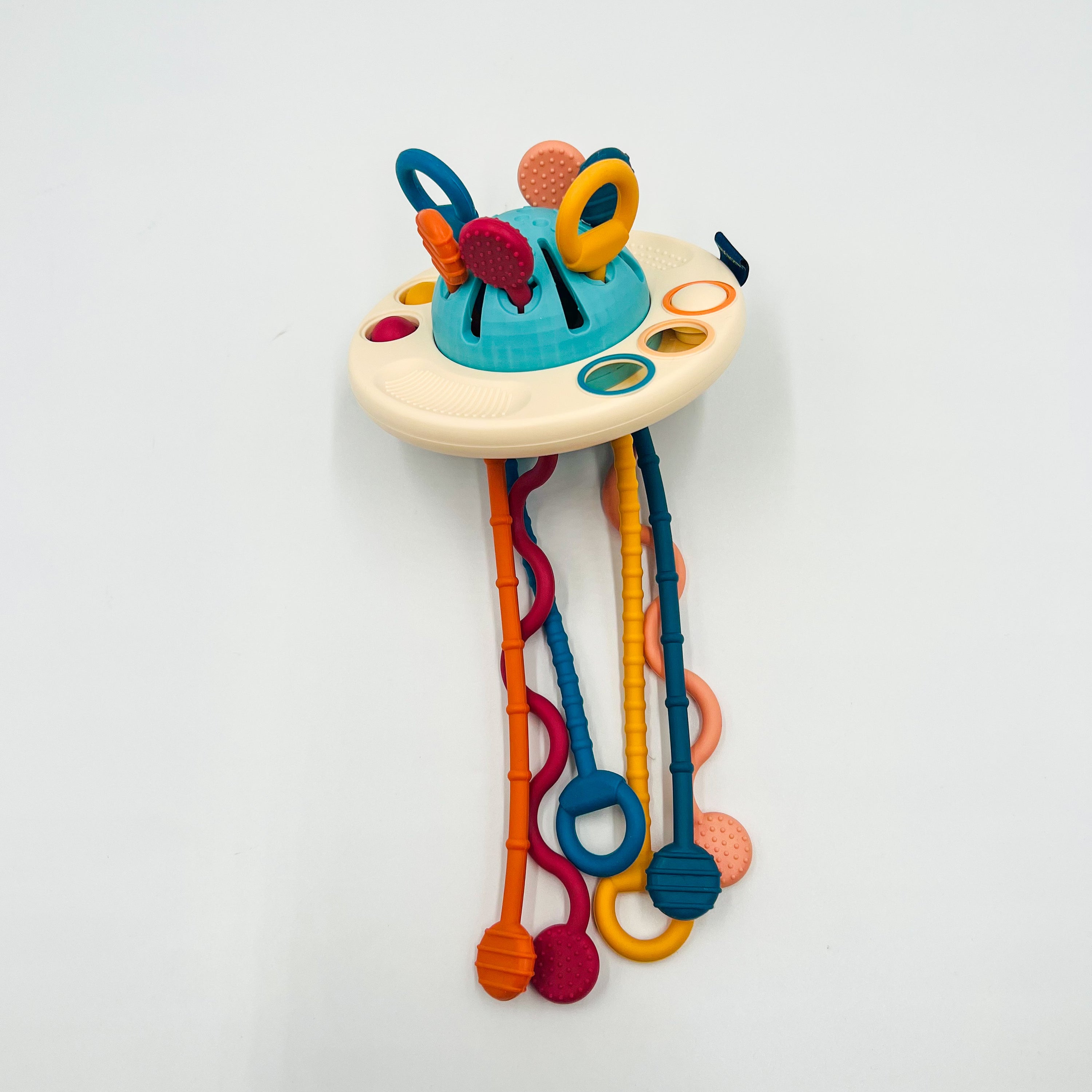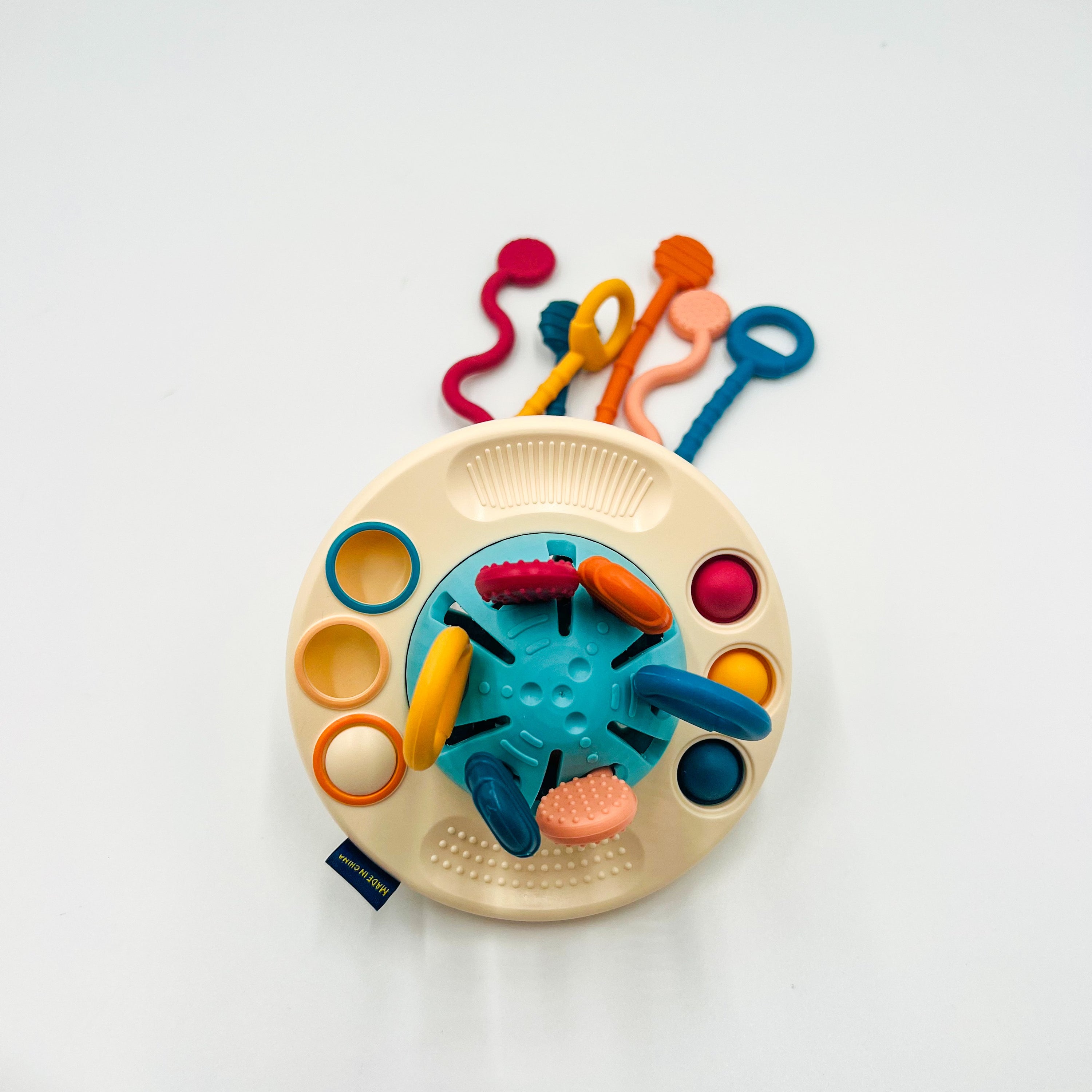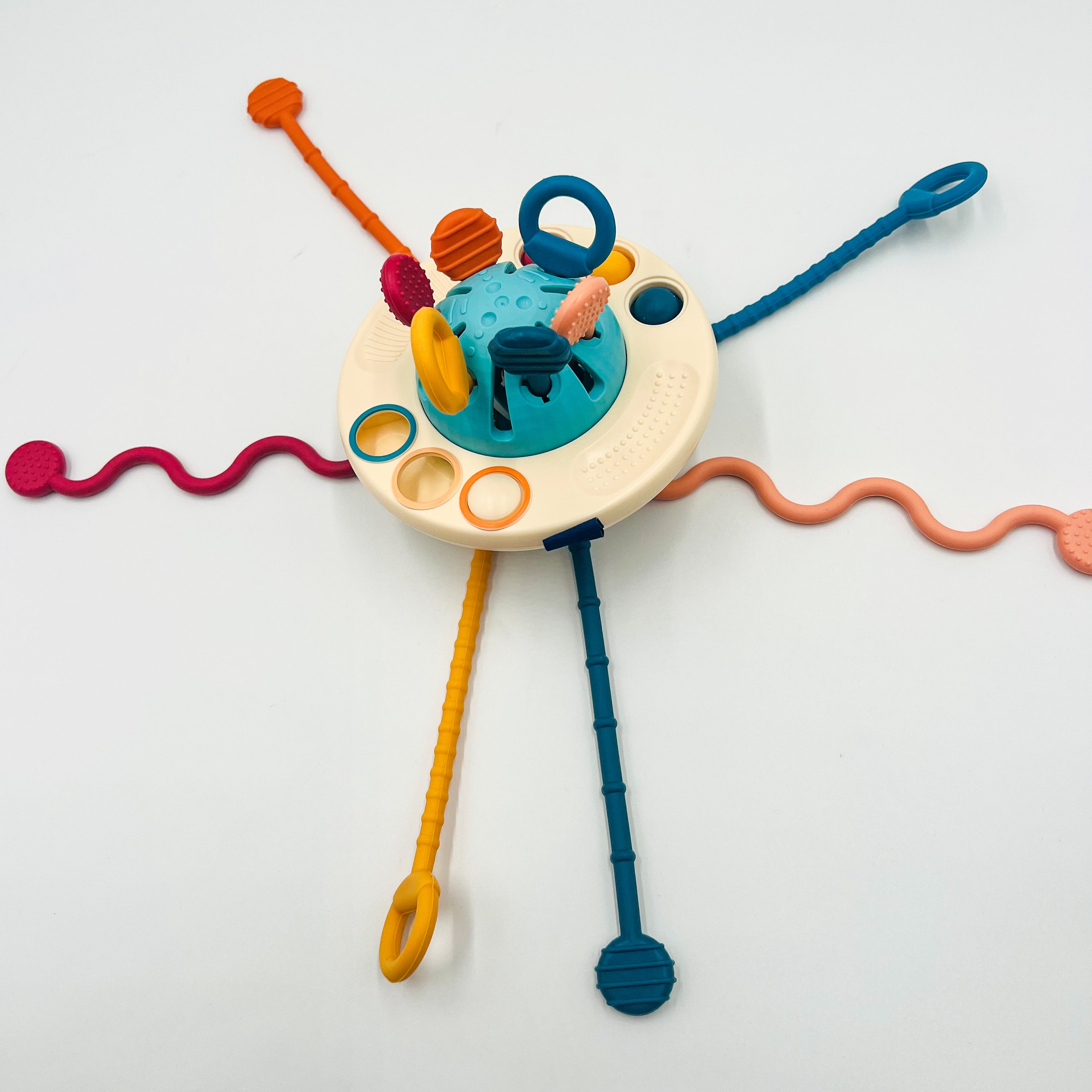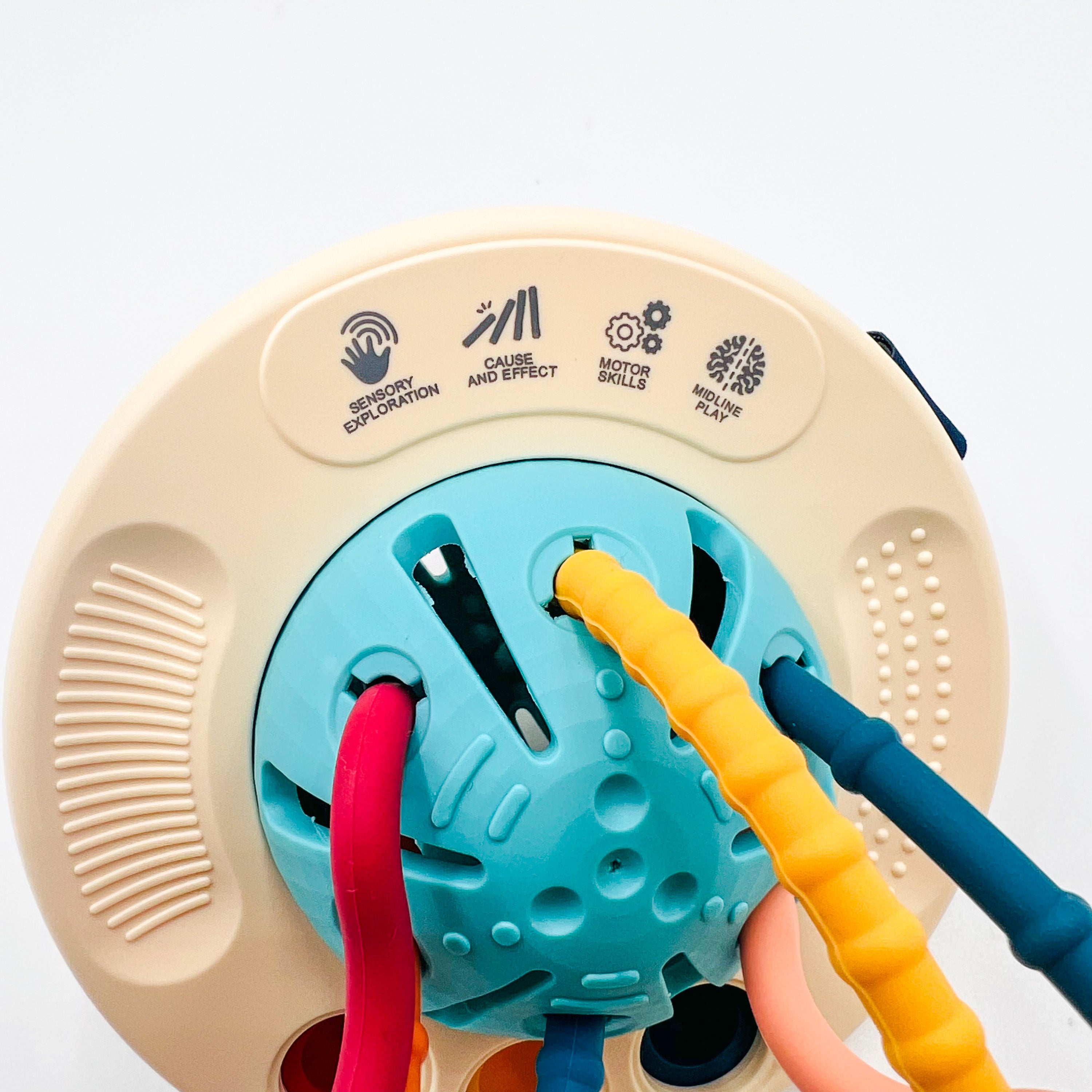 Montessori Pull-Press Toy
Montessori Pull-Press Toy
Prepare your little adventurer for an exciting journey of discovery with our Montessori Sensory Pull-Press Silicone Flying Saucer Toy. This educational wonderland promises hours of captivating play while nurturing essential skills and encouraging imaginative exploration.
Key Features:
- Leather Stroller Belt: Included leather stroller belt for convenient hanging, keeping your baby entertained on the go.
100% Safe, Easy-Clean Material: Crafted from food-grade silicone and ABS, our Sensory Pull-Press Silicone Flying Saucer Toy is a beacon of safety. It's free from harmful substances like BPA and phthalates, and cleanup is a breeze - simply use warm water or toss it in the dishwasher's top rack.
- Mastering Motor Skills: With six cords of varying shapes and textures, this toy challenges your child to grasp and pull, strengthening fine and gross motor skills and enhancing hand-eye coordination, setting the stage for future growth.
- Texture Expedition: The pipe ends boast a variety of textures while the soft, flexible ropes promote tactile exploration.
- Multifaceted Fun: This toy has popping bubbles, sliding balls, and delightful sound effects when the strings are pulled up and down. Shake it, pull it, and press the soft keys on the side.
- Perfectly Portable: Its compact, portable design makes it an ideal companion for on-the-go adventures.
- Sensory Development and Ideal Gifting: Beyond play, our Montessori-inspired toy aims to make children more innovative, more imaginative, and more creative. It's the perfect gift for birthdays, Easter, Christmas, Children's Day, or New Year's.
Additional Highlights:
- Comes with a leather stroller belt for convenient hanging while on the go.
- Soft and flexible edges are gentle on little hands, making it perfect for teaching.
- Vibrant, engaging colours stimulate visual recognition and creativity.
- Different textures of rope offer varying degrees of difficulty for a well-rounded hand workout.
- Crafted from safe, food-grade silicone, it's easy to disinfect with warm water.
Product Dimension:
21cm long and 12cm wide, designed perfectly for small hands.