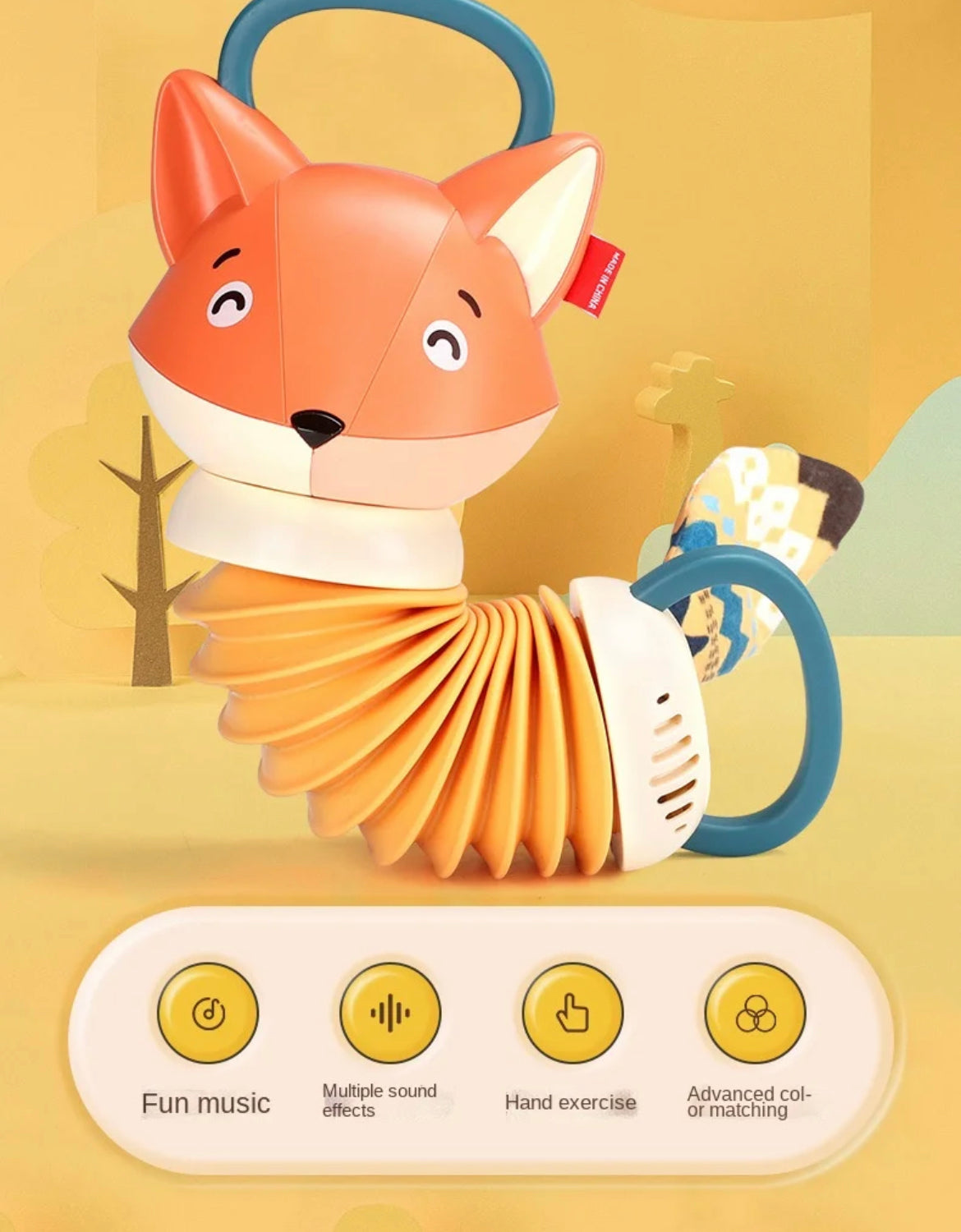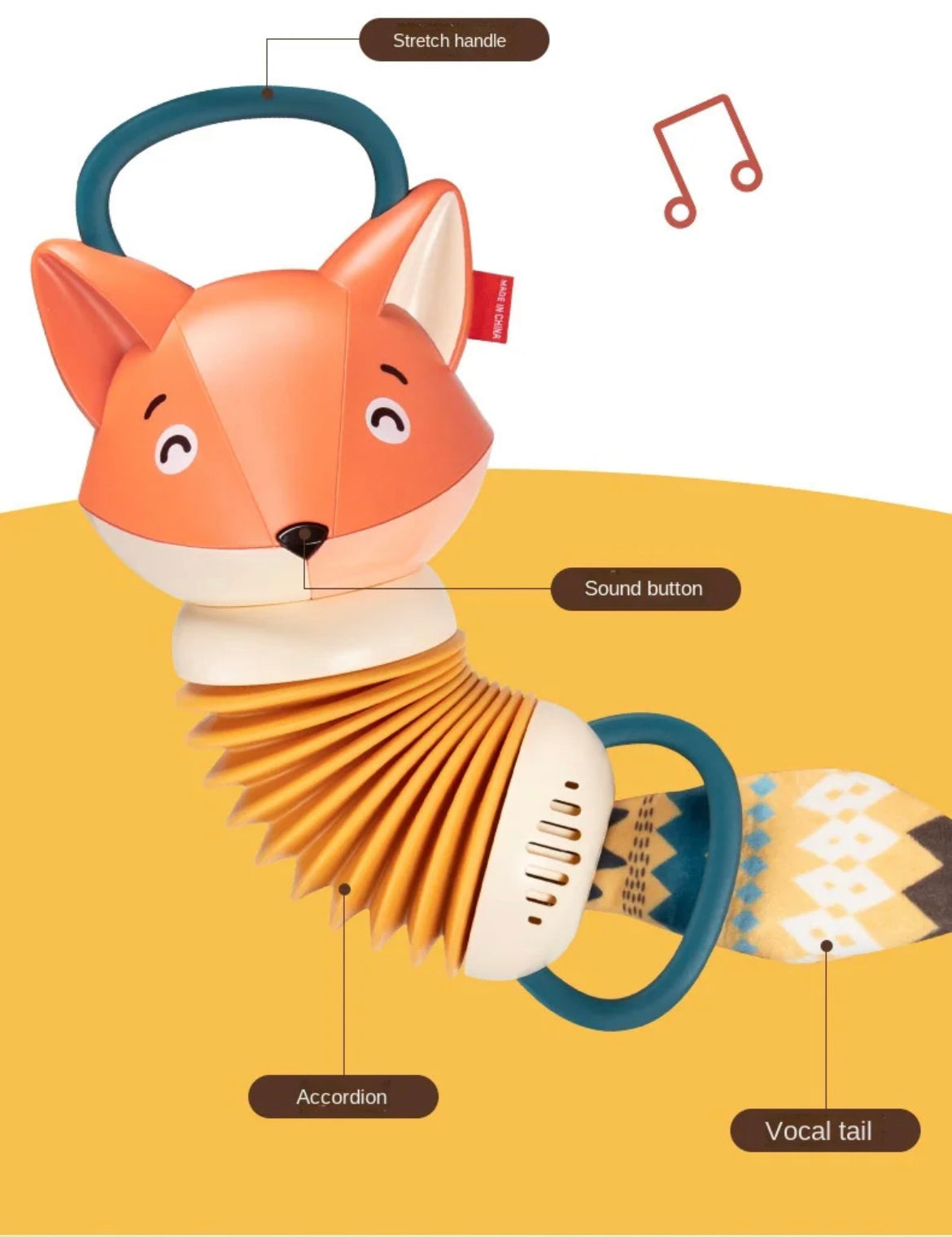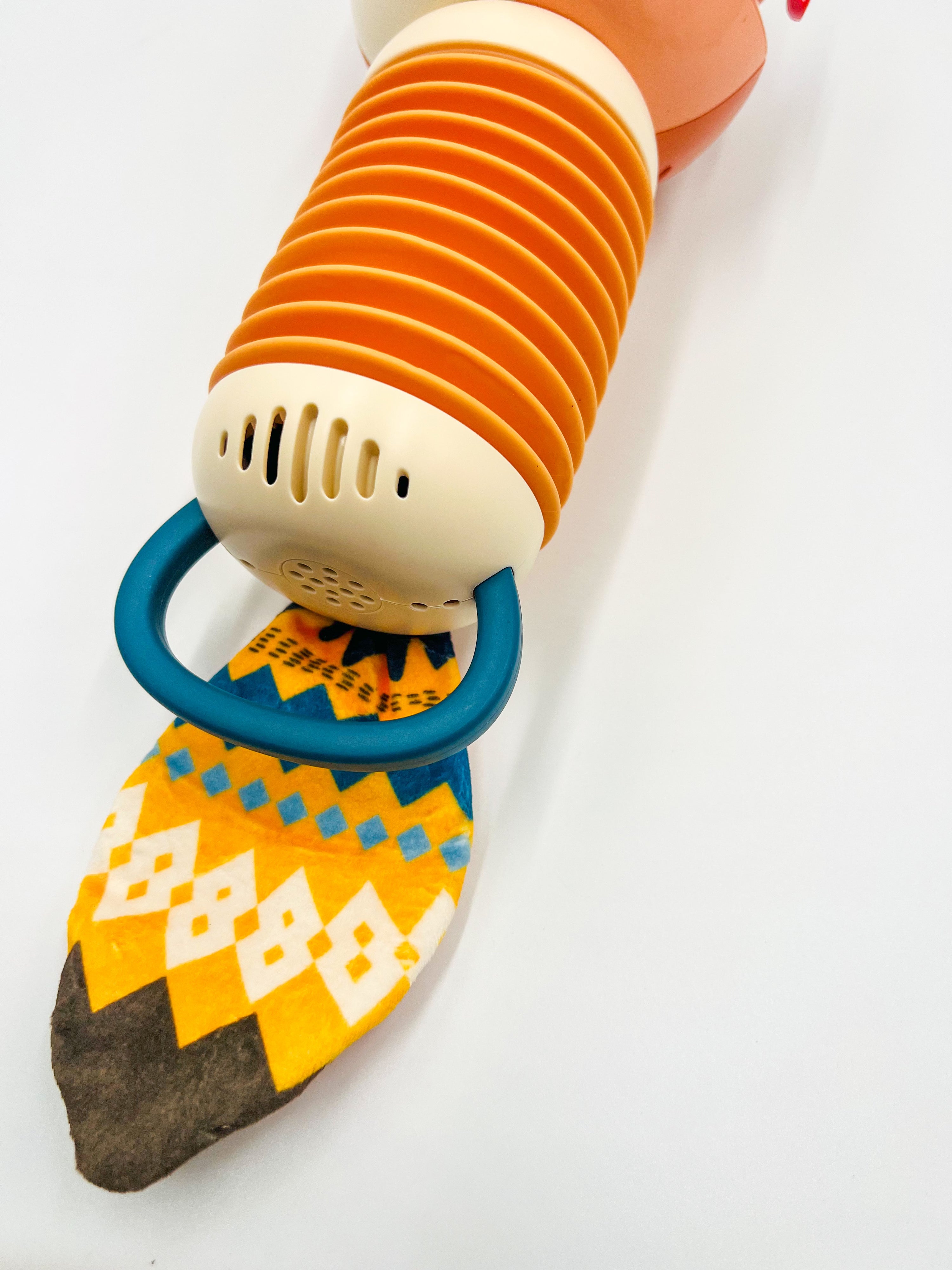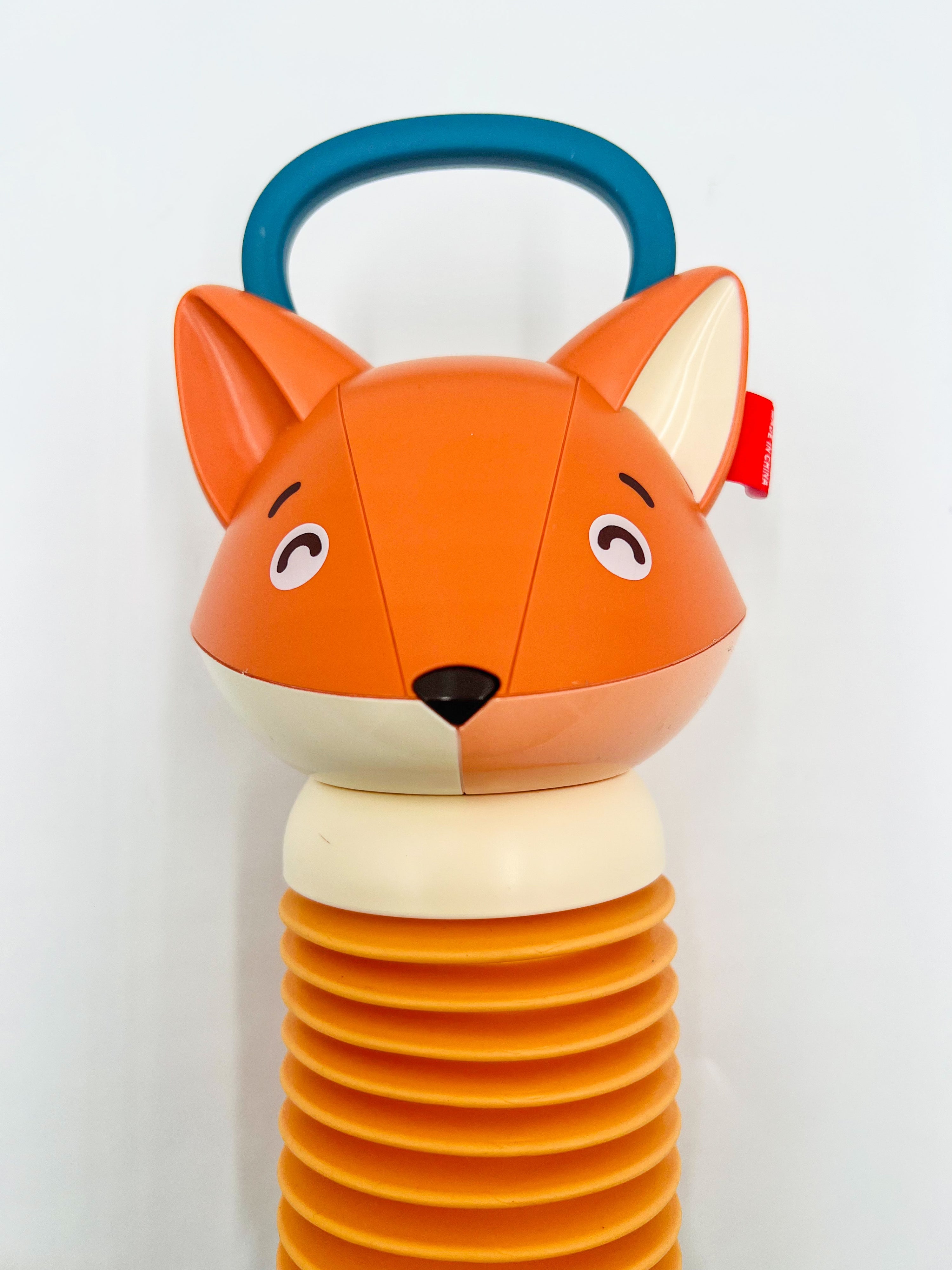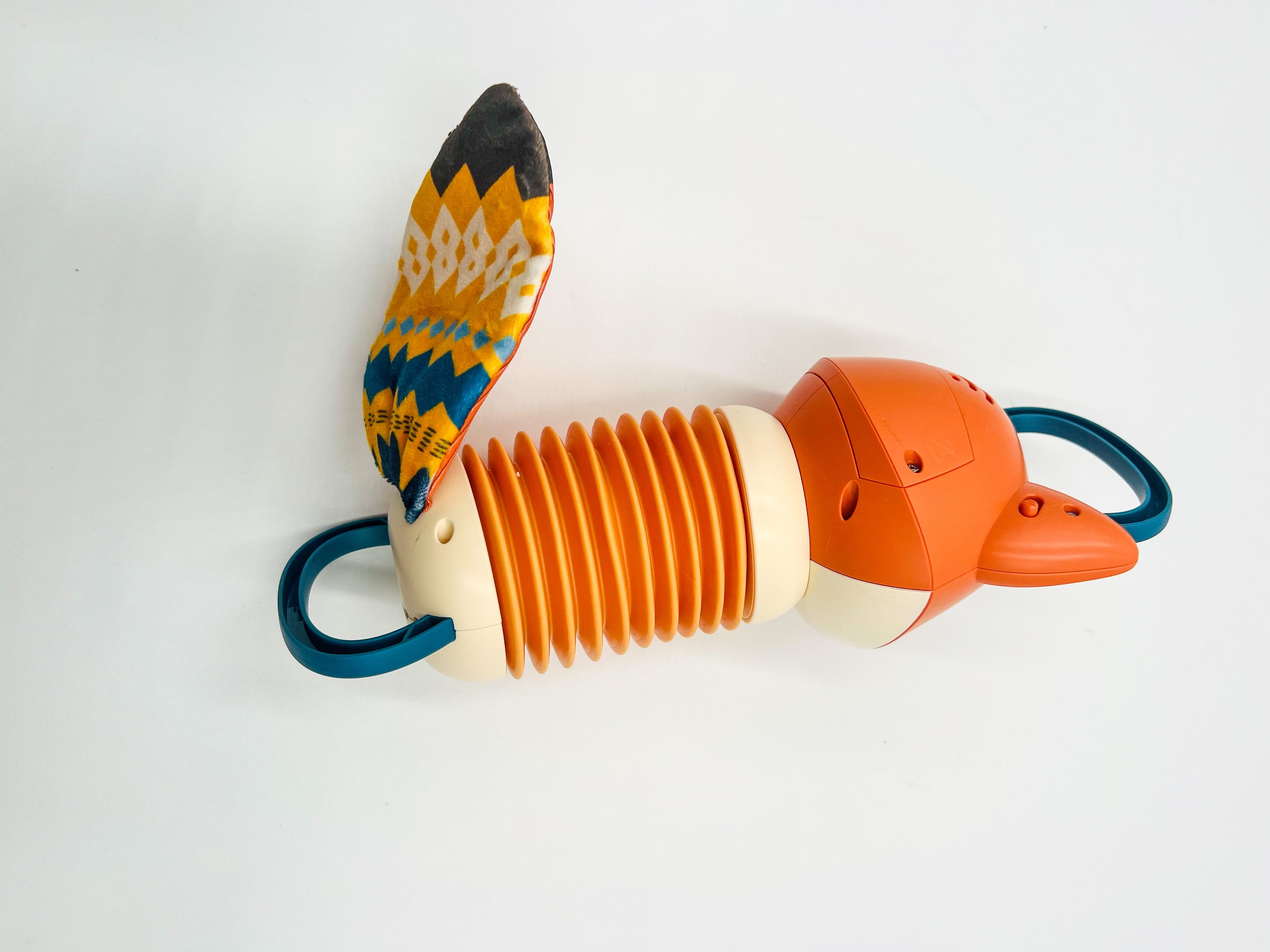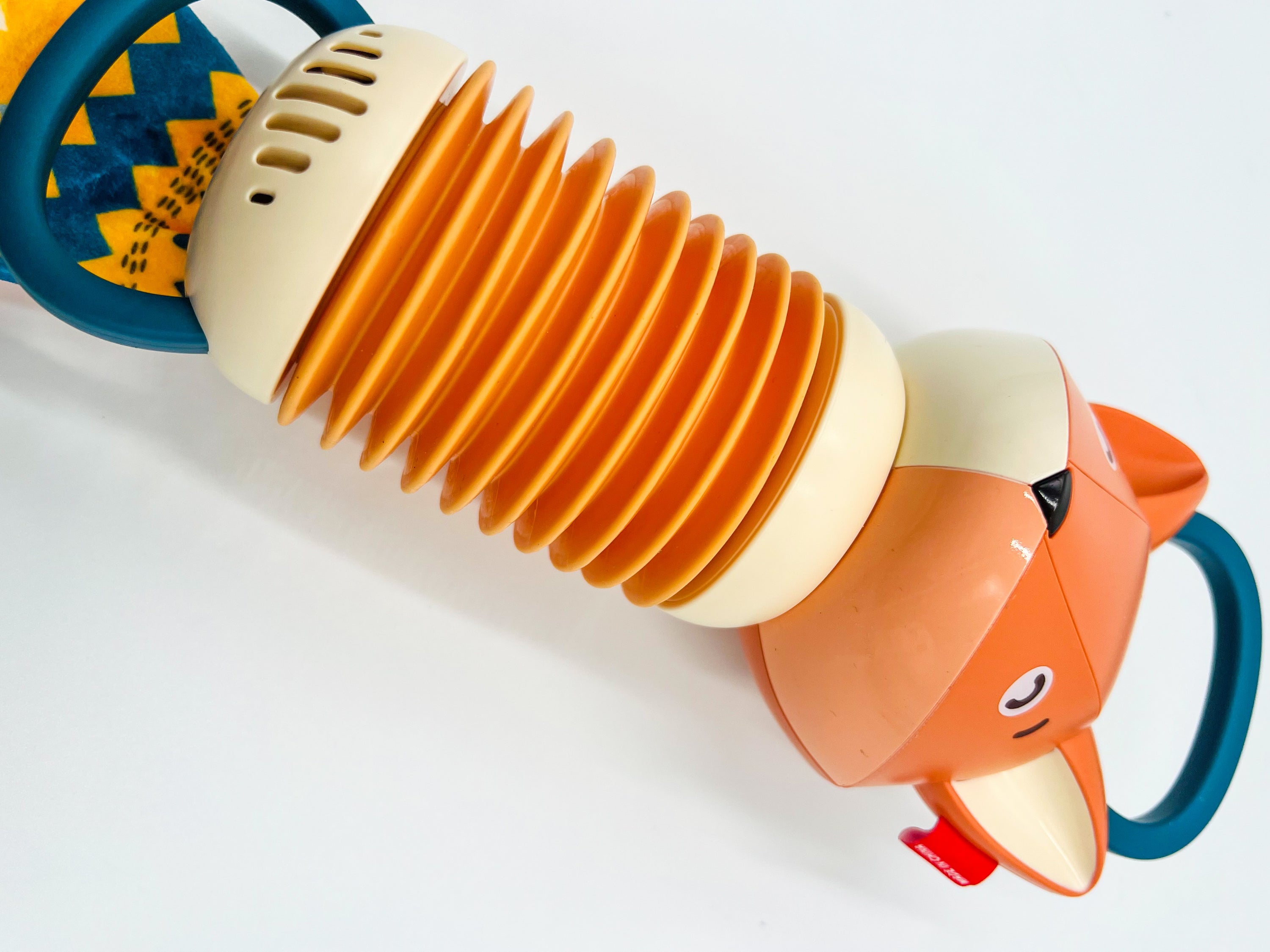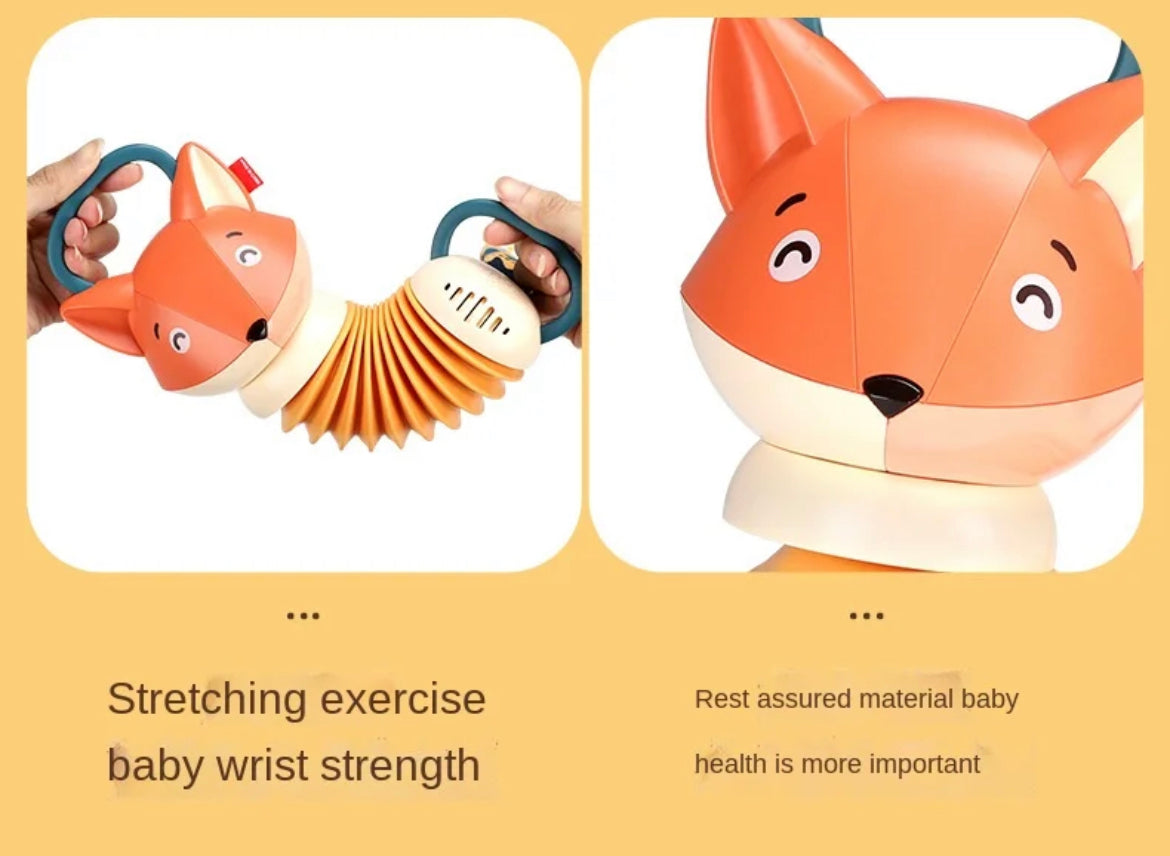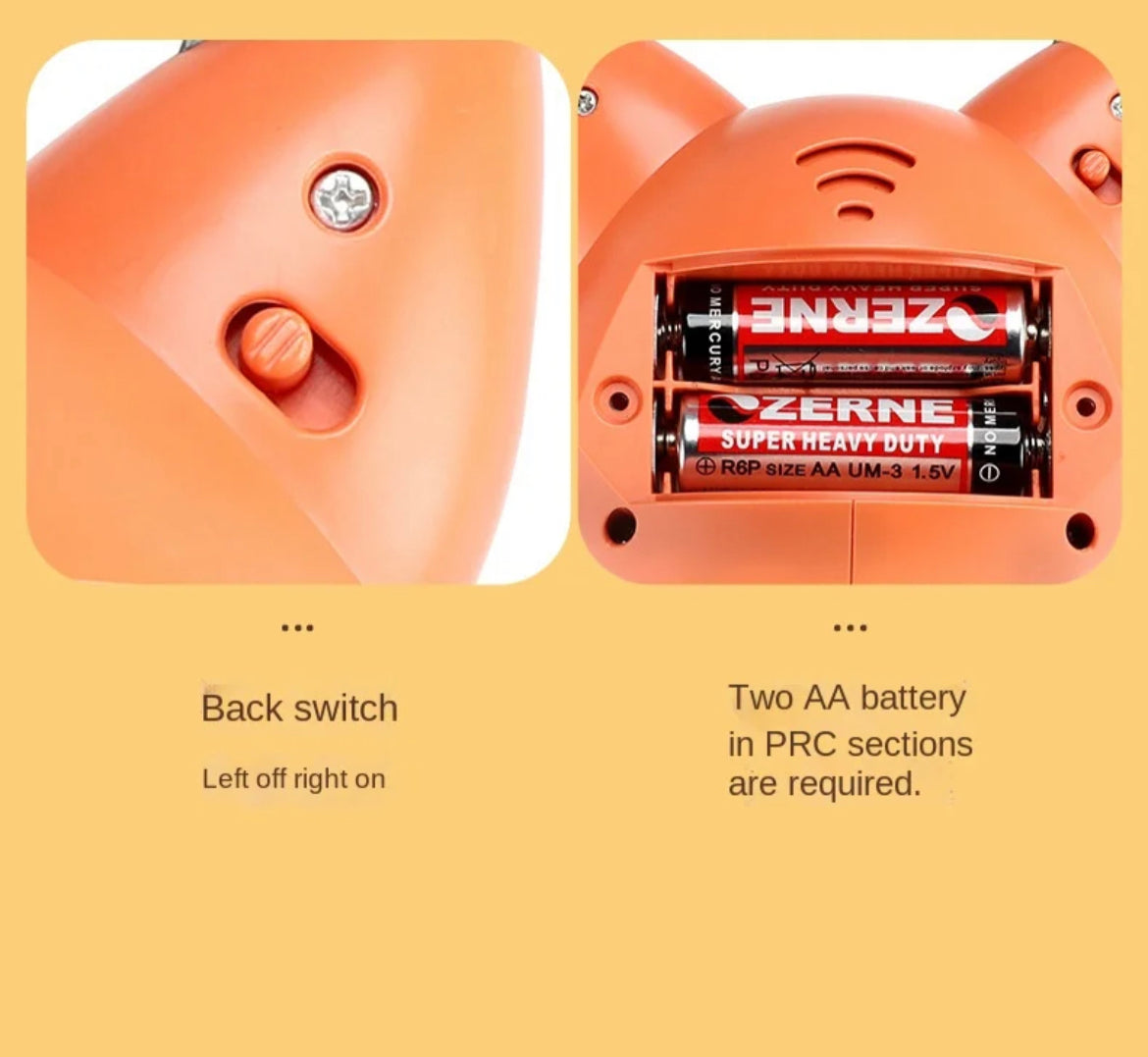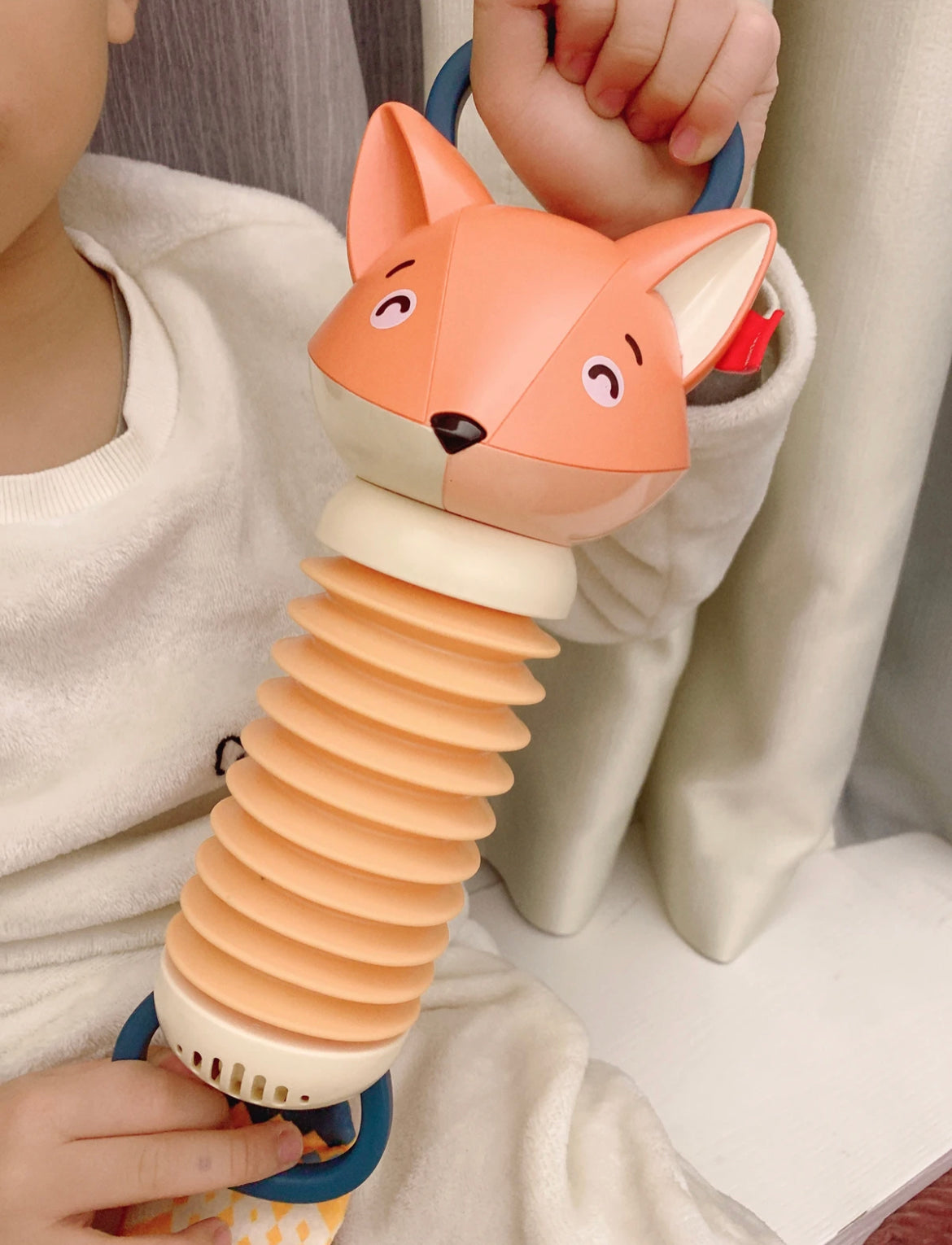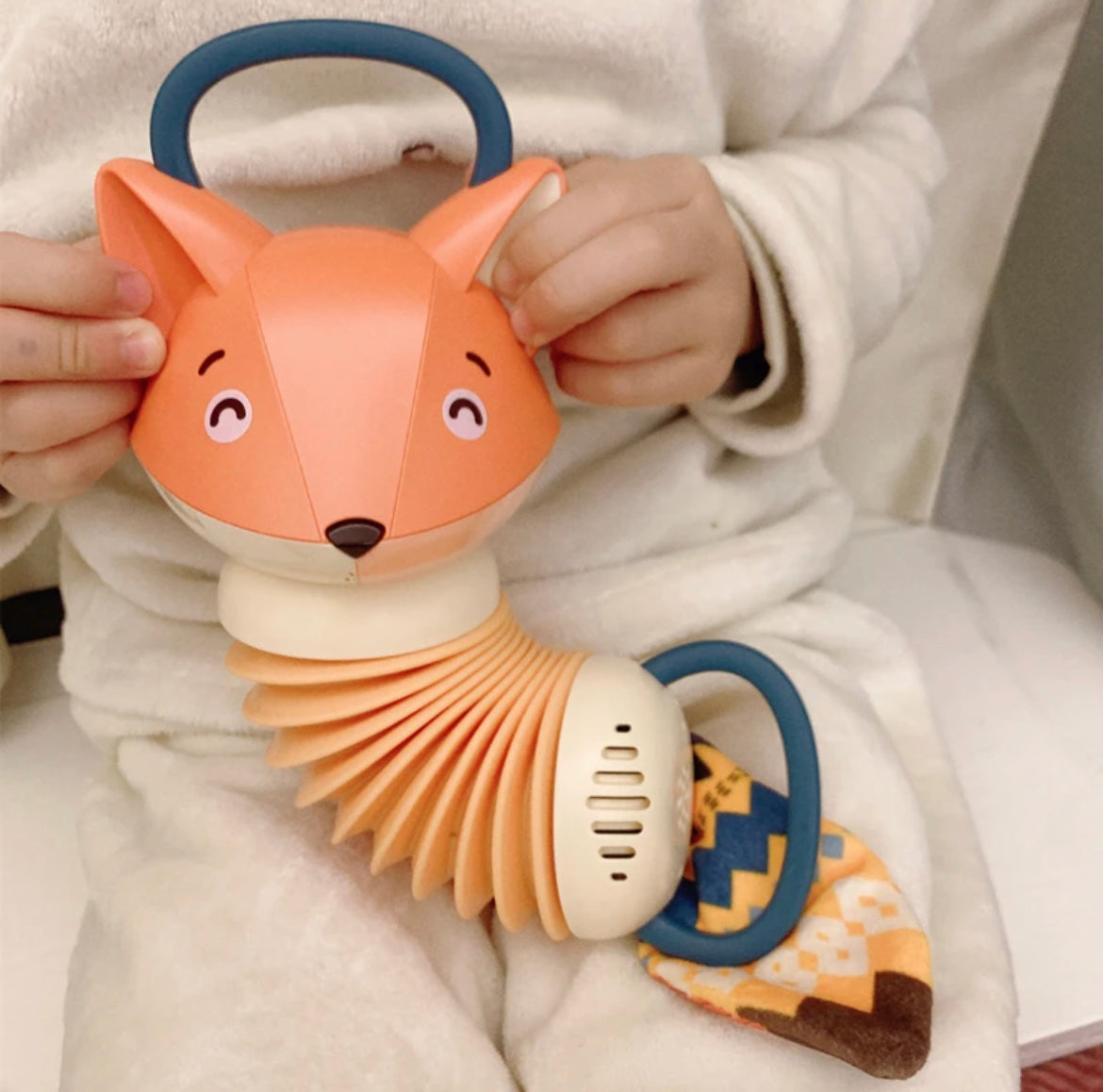 Melodious Fox Accordion
Delight your little one with the enchanting world of music and learning through our super fun Melodious Fox Accordion. This educational cartoon fox-shaped baby toy, adorned with adorable features, is a whole bundle of benefits for your baby's development.
Key Features:
- Leather Stroller Belt: Included leather stroller belt for convenient hanging, keeping your baby entertained on the go.
- Comprehensive Development: The accordion-style toy offers a symphony of benefits for your baby's development. It's an exceptional tool for honing vision, hand-eye coordination, and cognitive skills. As your baby explores its many features, their hands and brains will dance together in a joyous learning experience.
- Musical Magic: Our Melodious Fox Accordion is infused with fun music and multiple sound effects that will captivate your baby's auditory senses. From cheerful melodies to delightful surprises, every squeeze and stretch creates a symphony of joy.
- Hand Exercise: Beyond its musical charm, this accordion toy provides valuable hand exercise. This accordion-style stretching action strengthens your baby's wrist and motor skills.
- Advanced Color Matching: Encourage your baby's budding sense of colour with this toy's rich colour-matching design. Its vibrant and engaging hues will stimulate their visual senses and spark early cognitive development.
- Sound Button and Fabric Tail: With a sound button, accordion feature, and fabric tail, this toy offers a dynamic range of interactive play. Your baby will love discovering the surprising sounds and textures.
- Battery Powered: The Melodiuos Fox Accordion comes with a convenient back switch and two AA batteries.
- Safety and Quality: This toy is crafted from safe, non-toxic materials. Rest assured, it's designed to nurture your baby's well-being.
Product Dimension:
36cm long and 10cm wide, designed to fit comfortably in small hands.