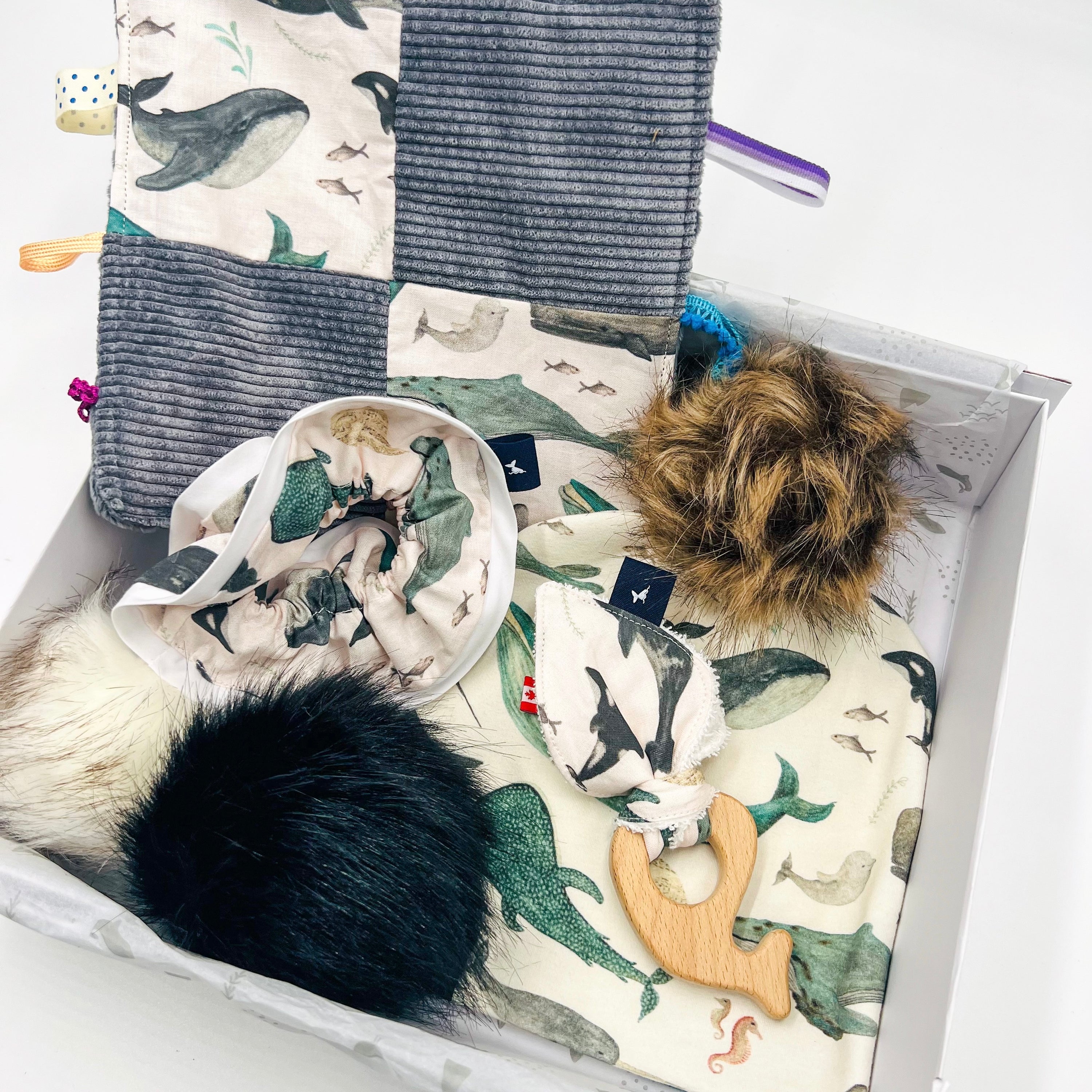 Newbornlander Box (Whale Lover)
This box has everything you need to celebrate a new bundle of joy.


Our handmade Beanie offers protection and style with three pompoms where you can choose different colours daily.
One sensory blanket is handmade with care and attention to detail. Perfect size for little hands to easily hold onto. Assorted fabrics, ribbon tags and a fun texture for baby to play and interact with
Natural wooden whale teether
And for the Mommy, a Scrunchy matching her little one.

This thoughtful and practical gift set comes beautifully packaged in our Newbornlander wrapping. Are we shipping this box as a gift? We're happy to add a personalized note for you.