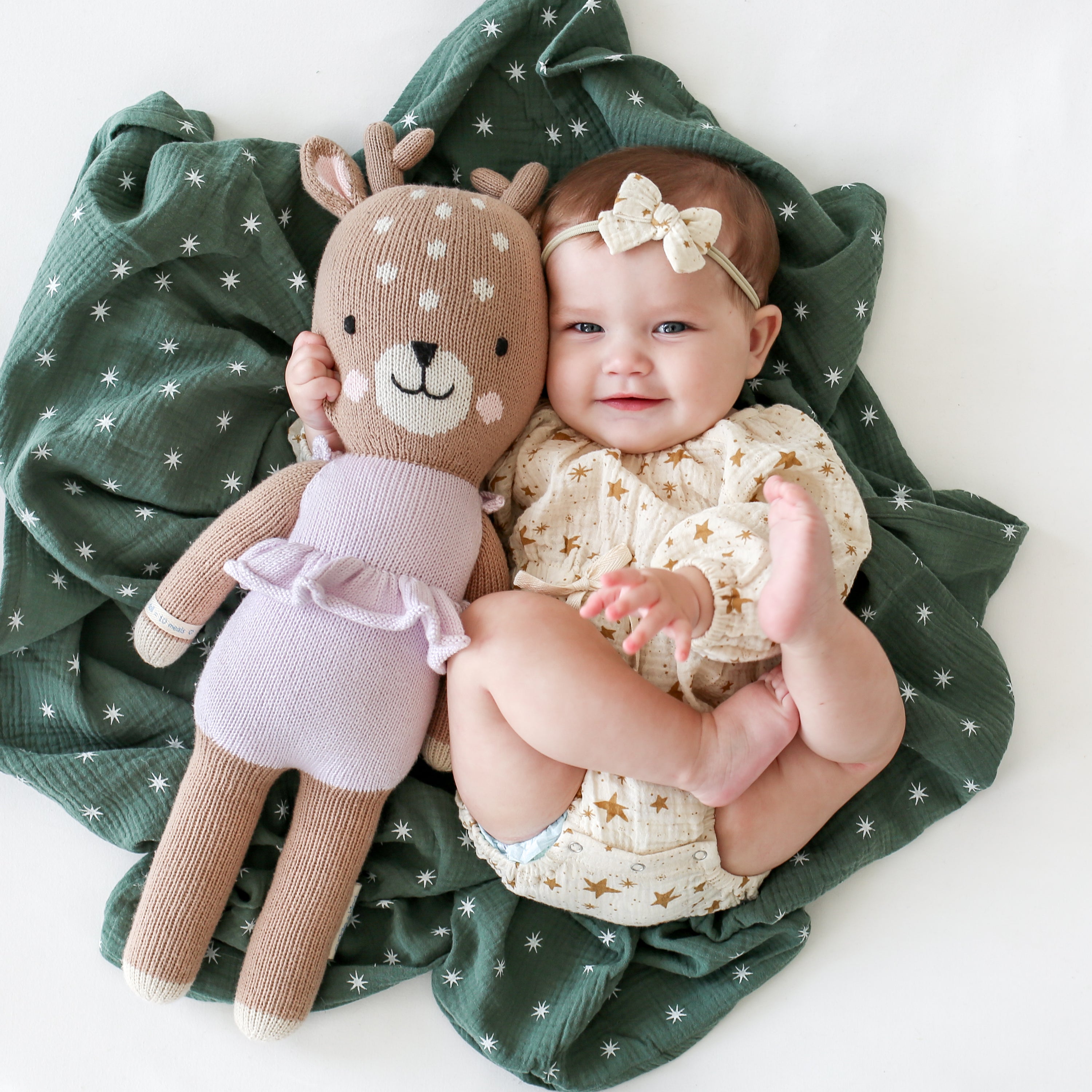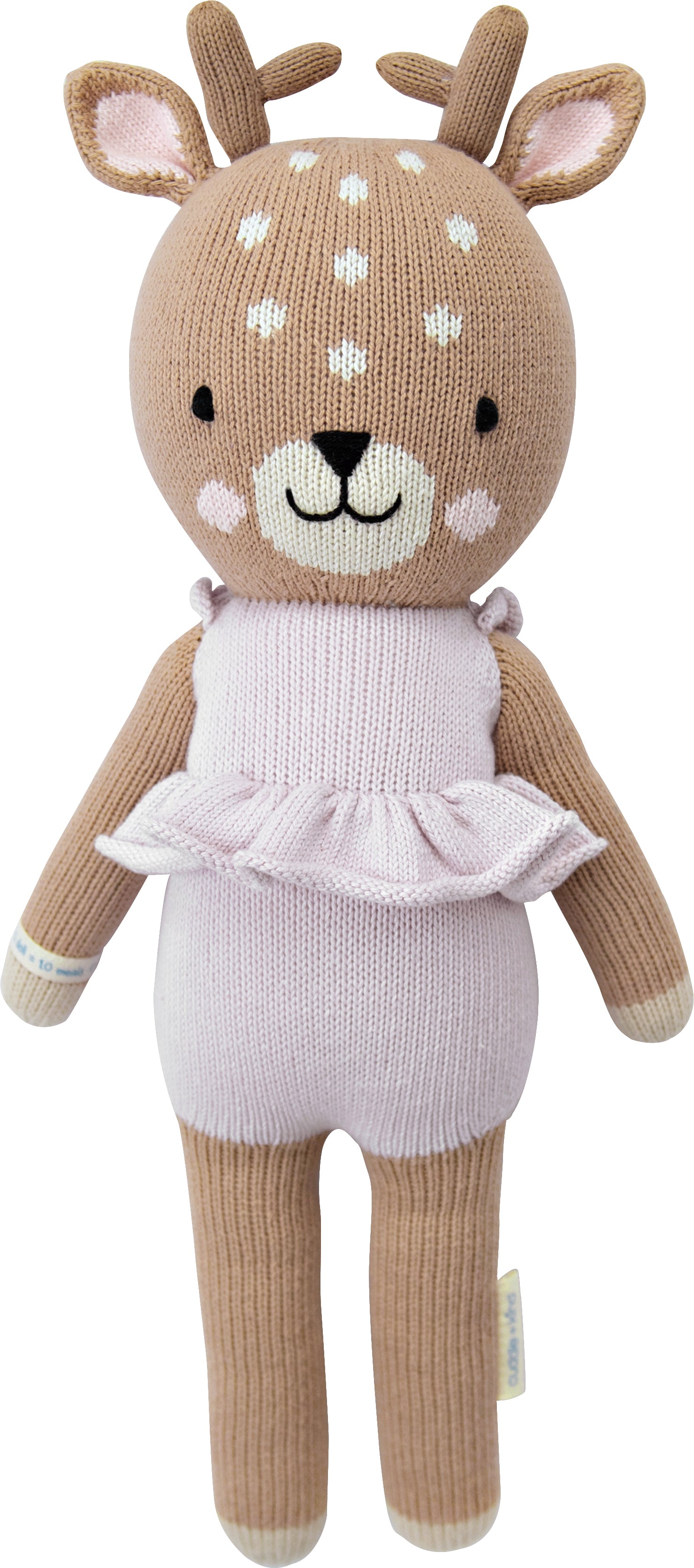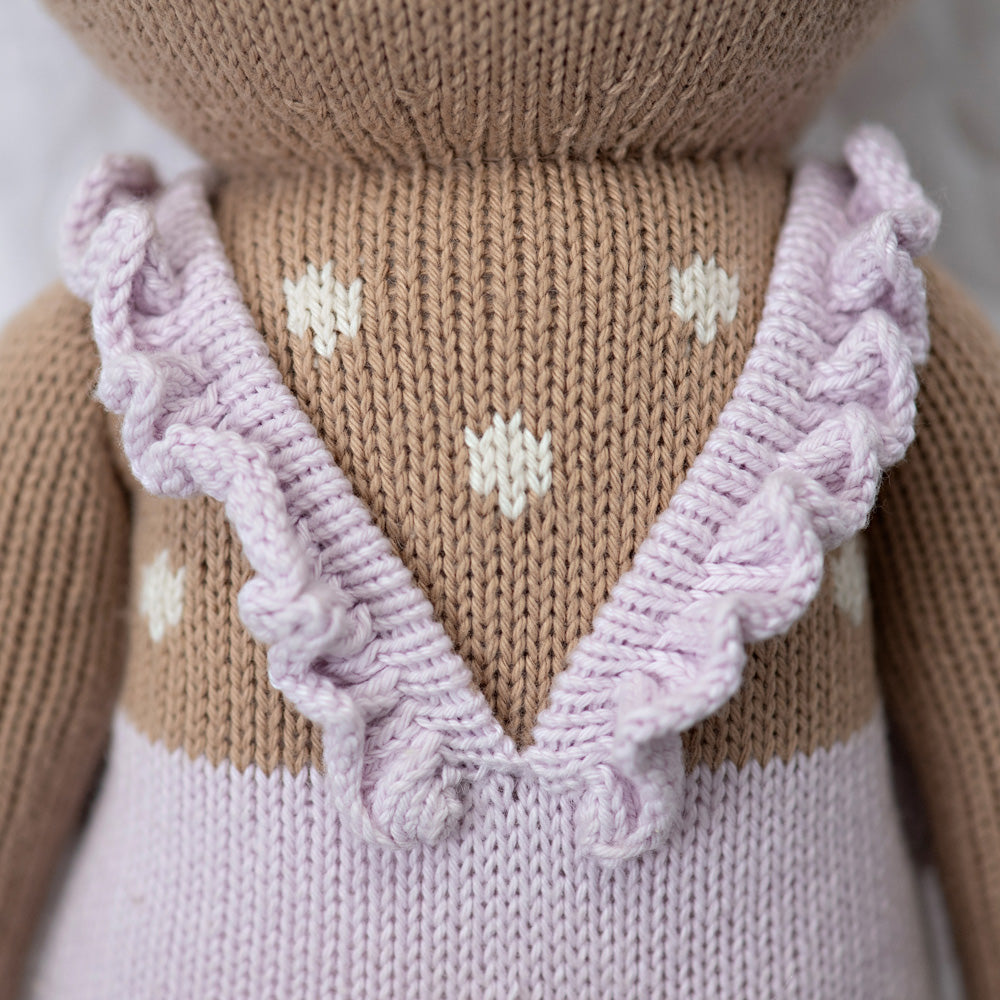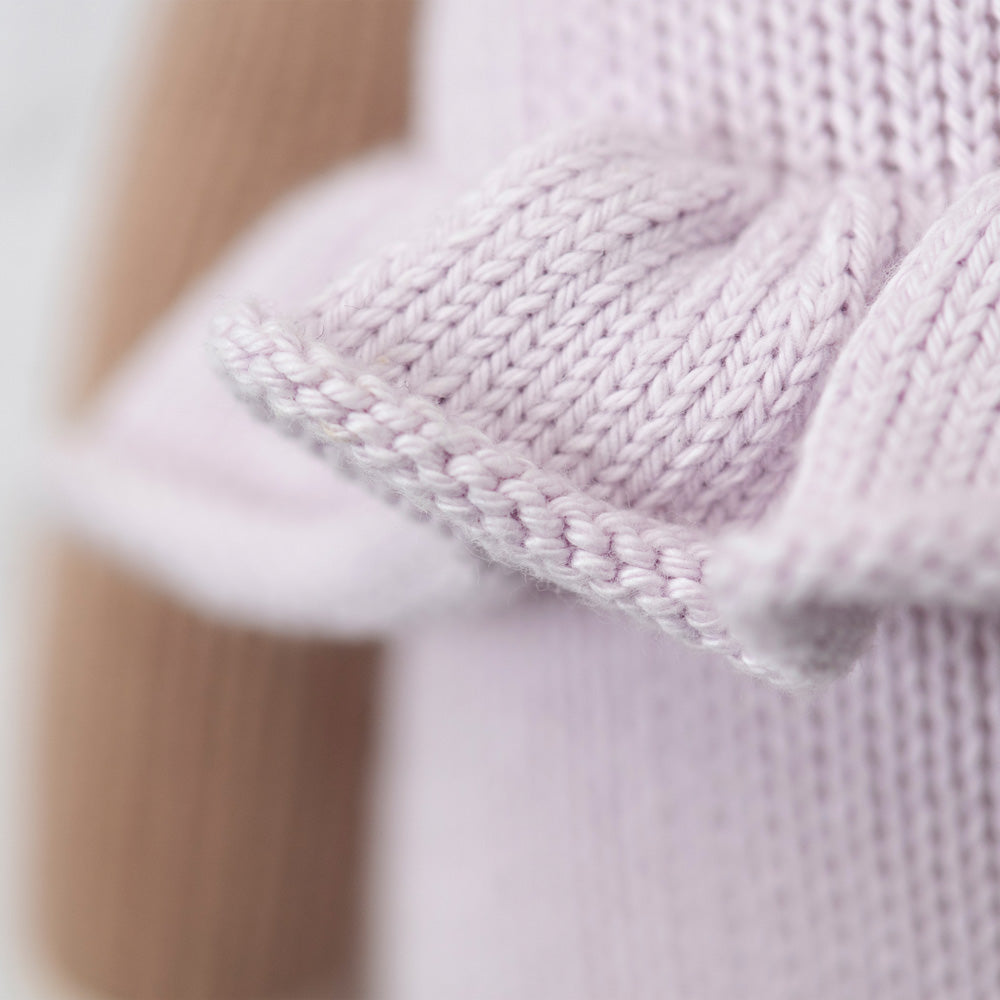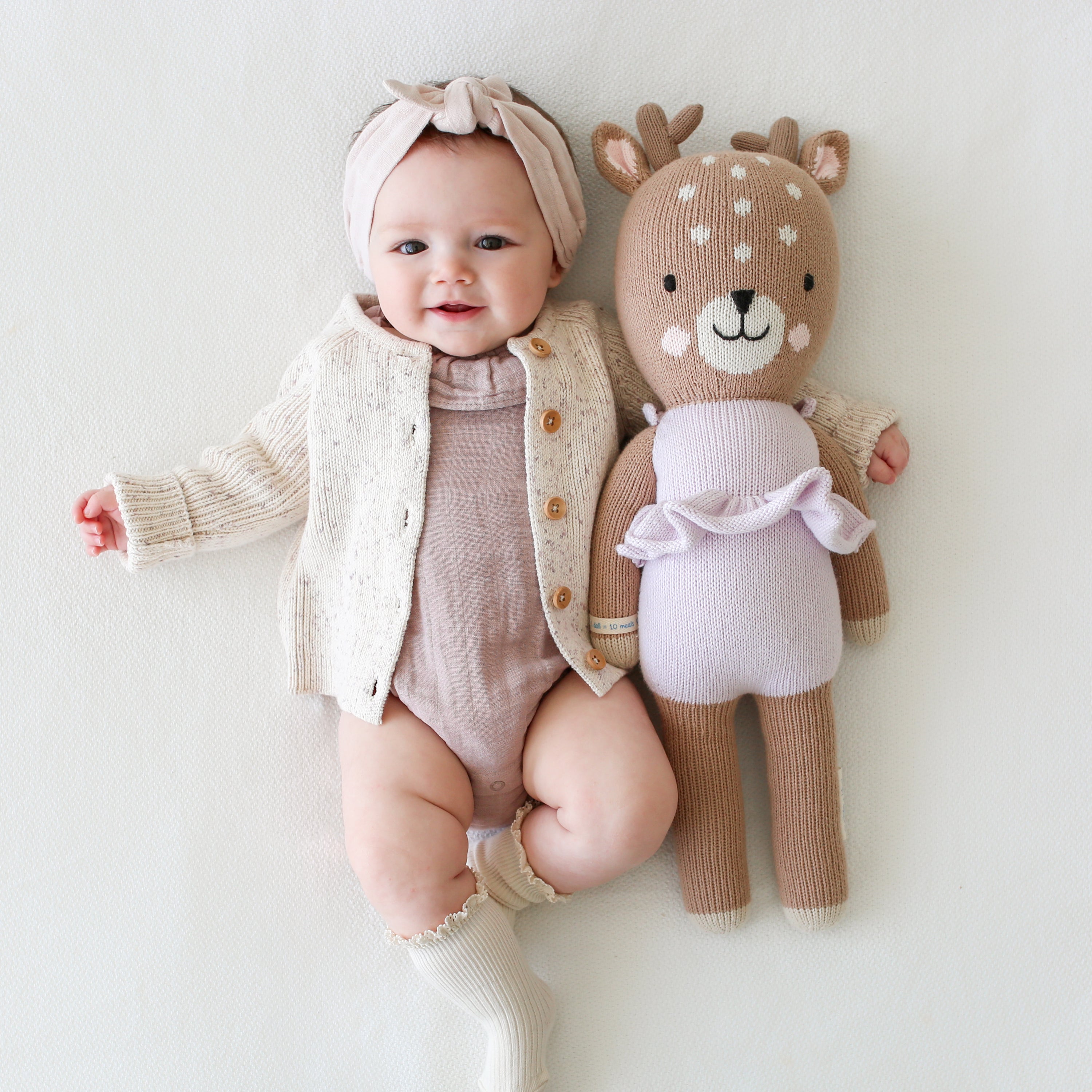 Cuddle + kind (Violet the fawn)
ABOUT VIOLET
Birthday: April 20th
I come from a magnificent forest where all the paths lead to adventure and fun. Being outdoors all day skipping, twirling and running makes me smile from ear to ear. Come join me on my wild and beautiful journey – we can hold hooves, put flowers behind our ears and twirl in the sun!
Favourite quote: "Adventure awaits."
Goal: To provide 1 million meals a year.
FABRIC + FEATURES:
- size: 20 Inches
- Hand knit with premium 100% cotton yarn
- High stitch count for durability and softness
- Premium felt and knit details
- Stuffed with hypoallergenic polyfill to be the ideal cuddle weight
- Safe + non-toxic: US + Canadian safety standard certified
- Available in two sizes: little 13" and regular 20" in height
- Signature 10 meal wristband
- Handmade in Peru using sustainable, fair trade practice
All the dolls are hand-knit dolls are ethically produced in Peru where we provide over 750 talented artisans with a sustainable, fair trade income.