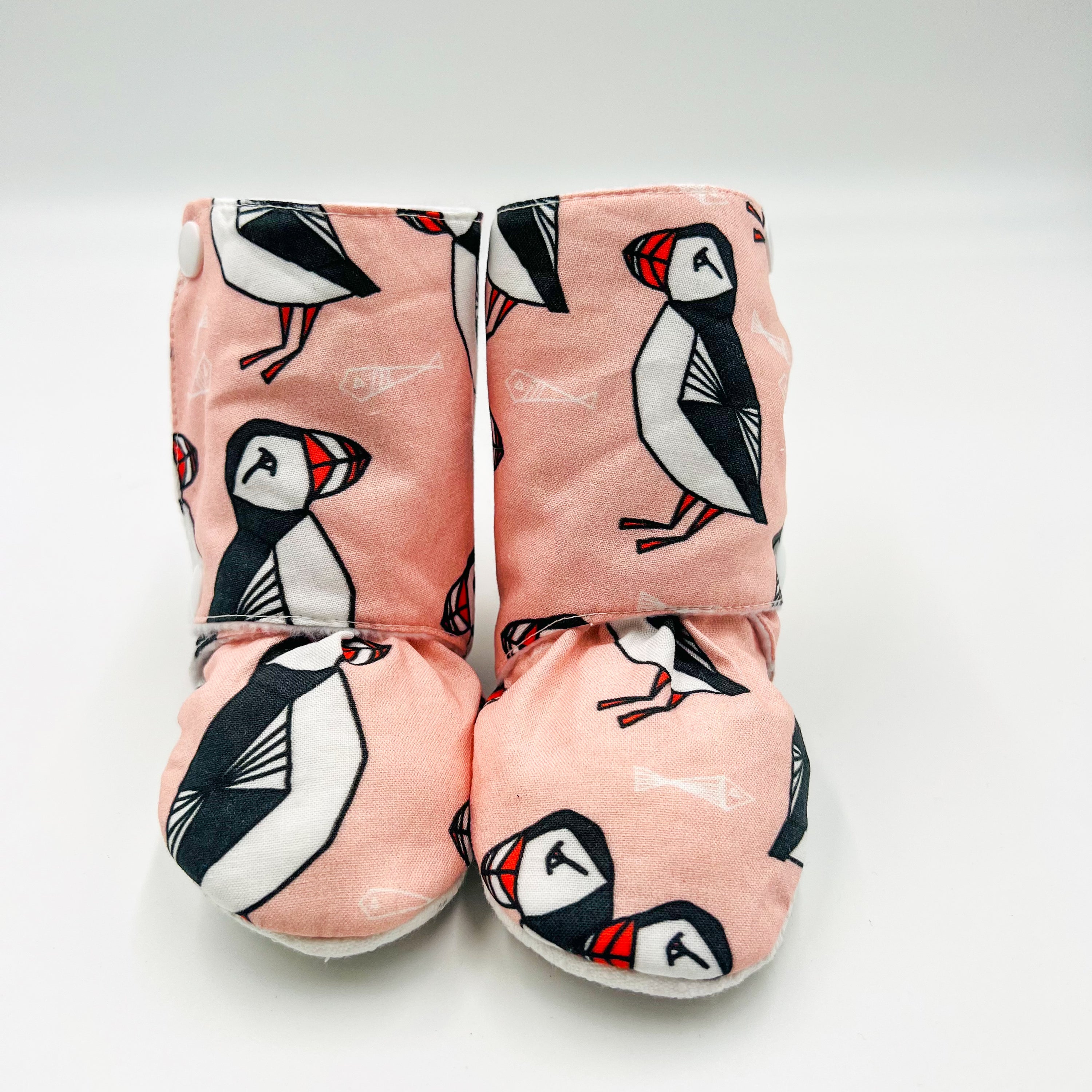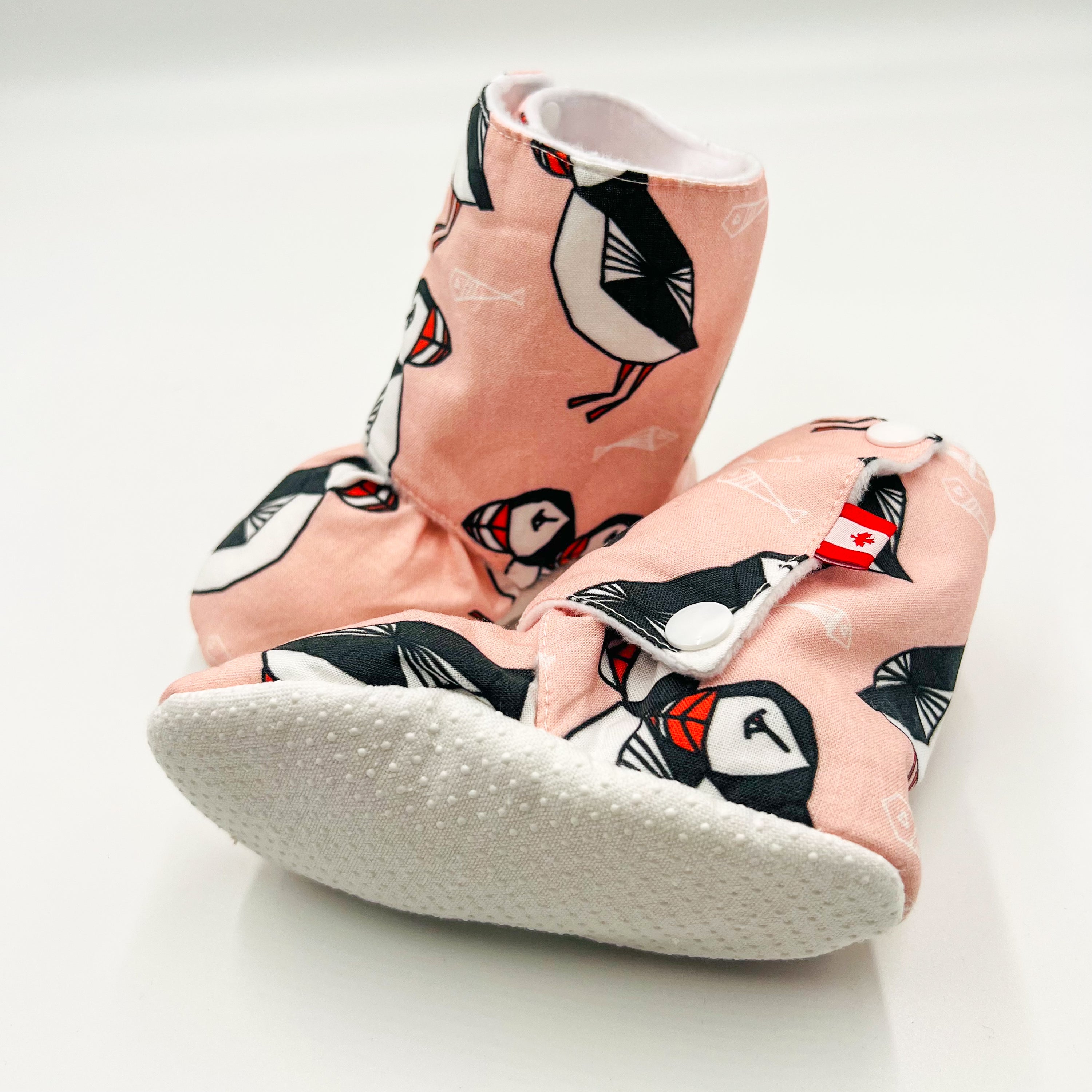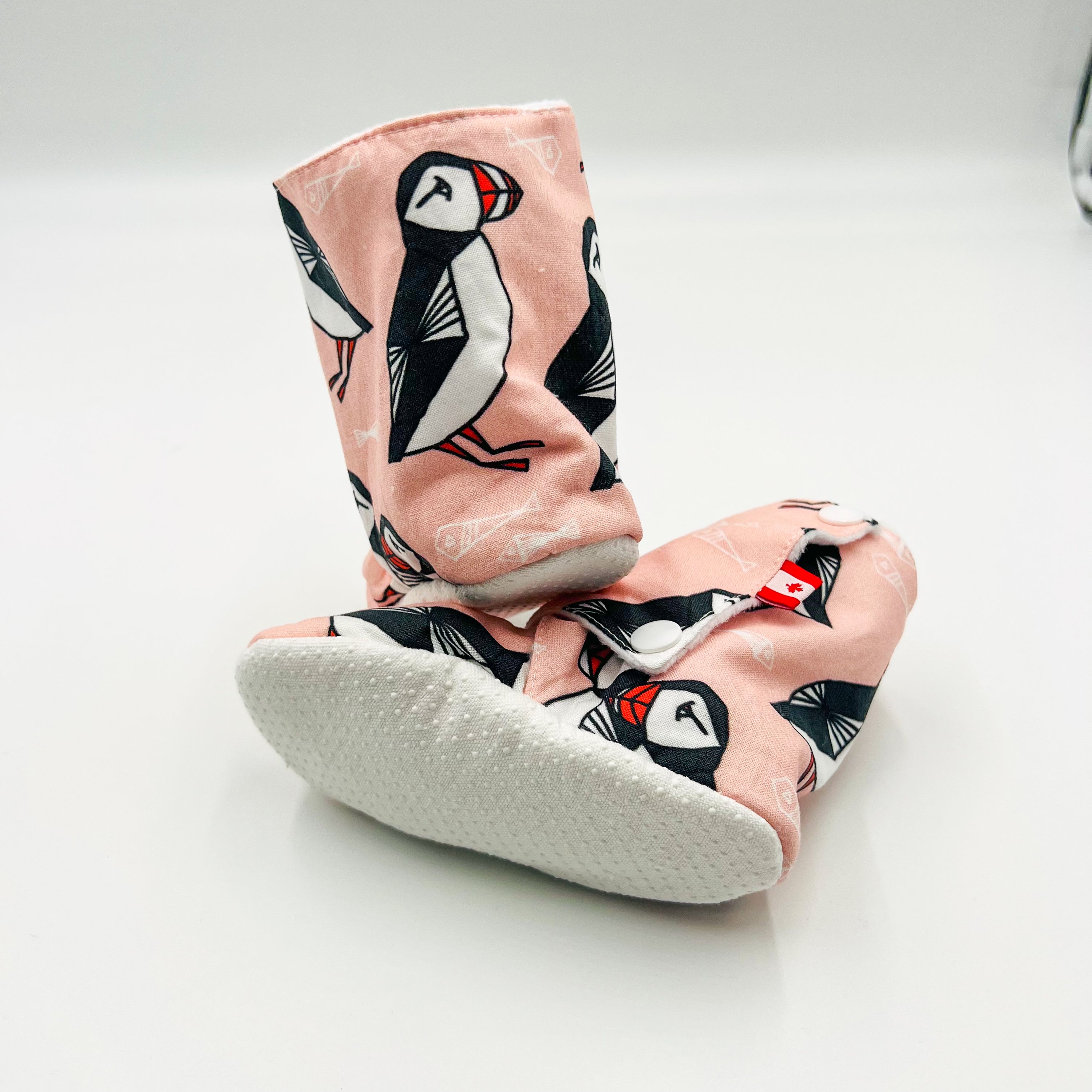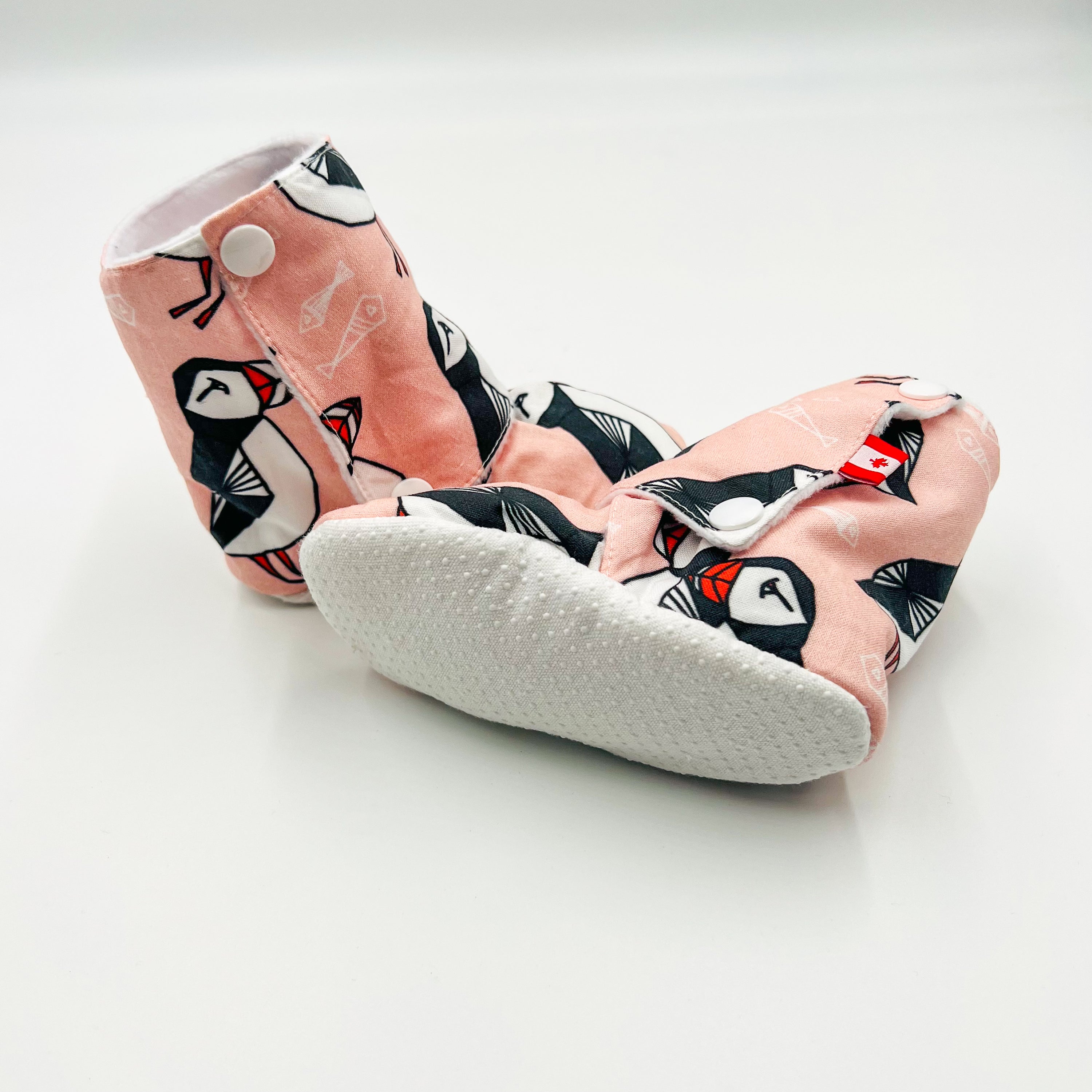 Baby Booties (Pink Puffin)
Soft, flexible, and warm, our Baby Booties are the perfect accessory for the colder months.
With an anti-slip sole, safety snaps on the cuff, and elastic around the ankle, these booties are safe, functional, and durable. They were designed for a perfect fit for your little one and are sure to stay on those little feet all day.
Newbornlander Booties are made with a soft fleece lining that helps protect your little one's feet while keeping them cozy and comfortable.
We design, cut, and sew each piece by hand here in Newfoundland and Labrador, Canada.
And, of course, our Baby Booties are available in the bold, unique prints and colours that you've come to expect from Newbornlander.
Material:
Outer Shell: 60% cotton, 40% eco-leather
Lining: 100% Polyester (Fleece)
Care Instructions:
Machine-wash in cold water on a gentle cycle. To help retain the shape and quality of your shoes, do not tumble dry.
Measuring tips:
Stand your baby barefoot on a piece of paper. Draw outline of the foot with a pen. Measure the length of the foot on the paper with a measuring tape.