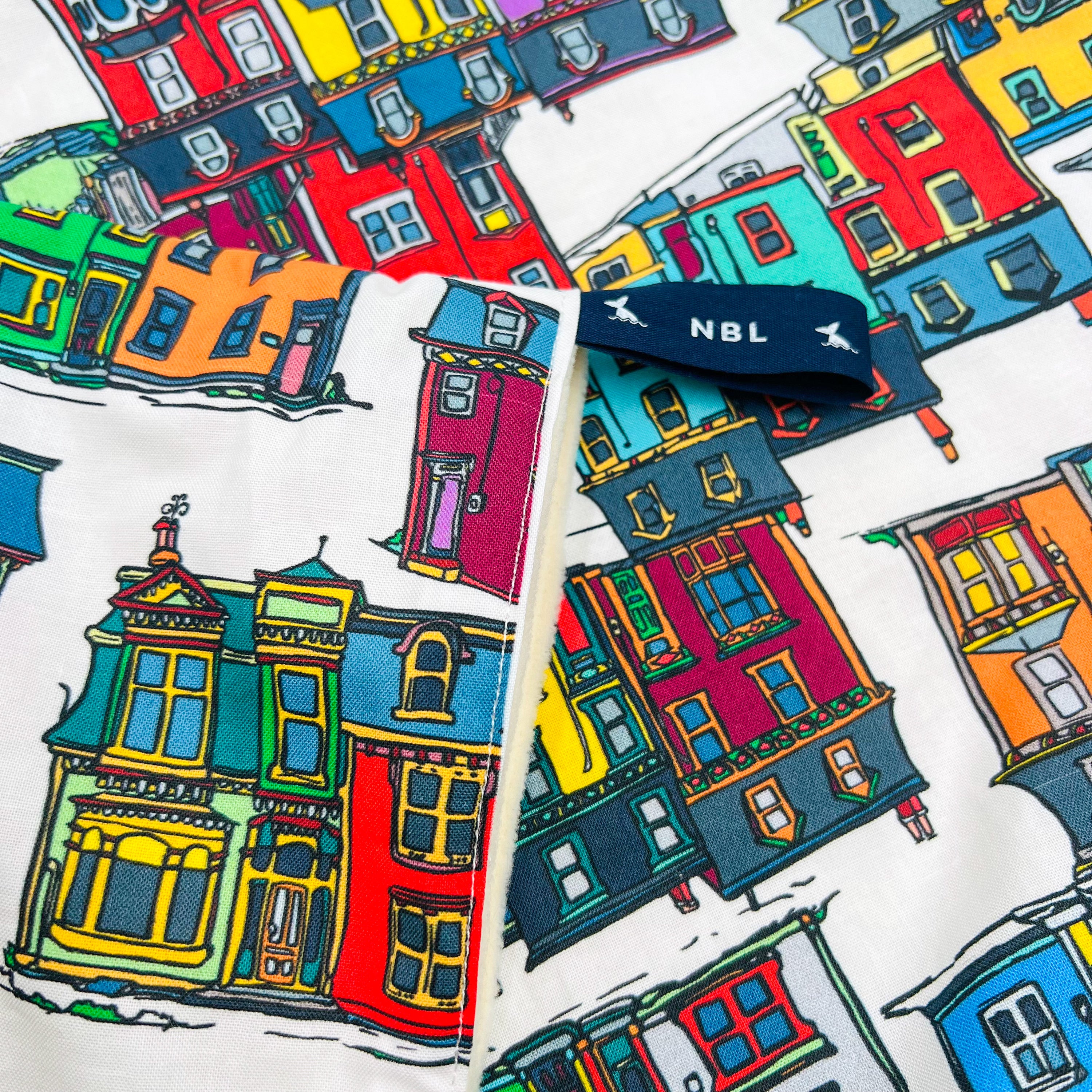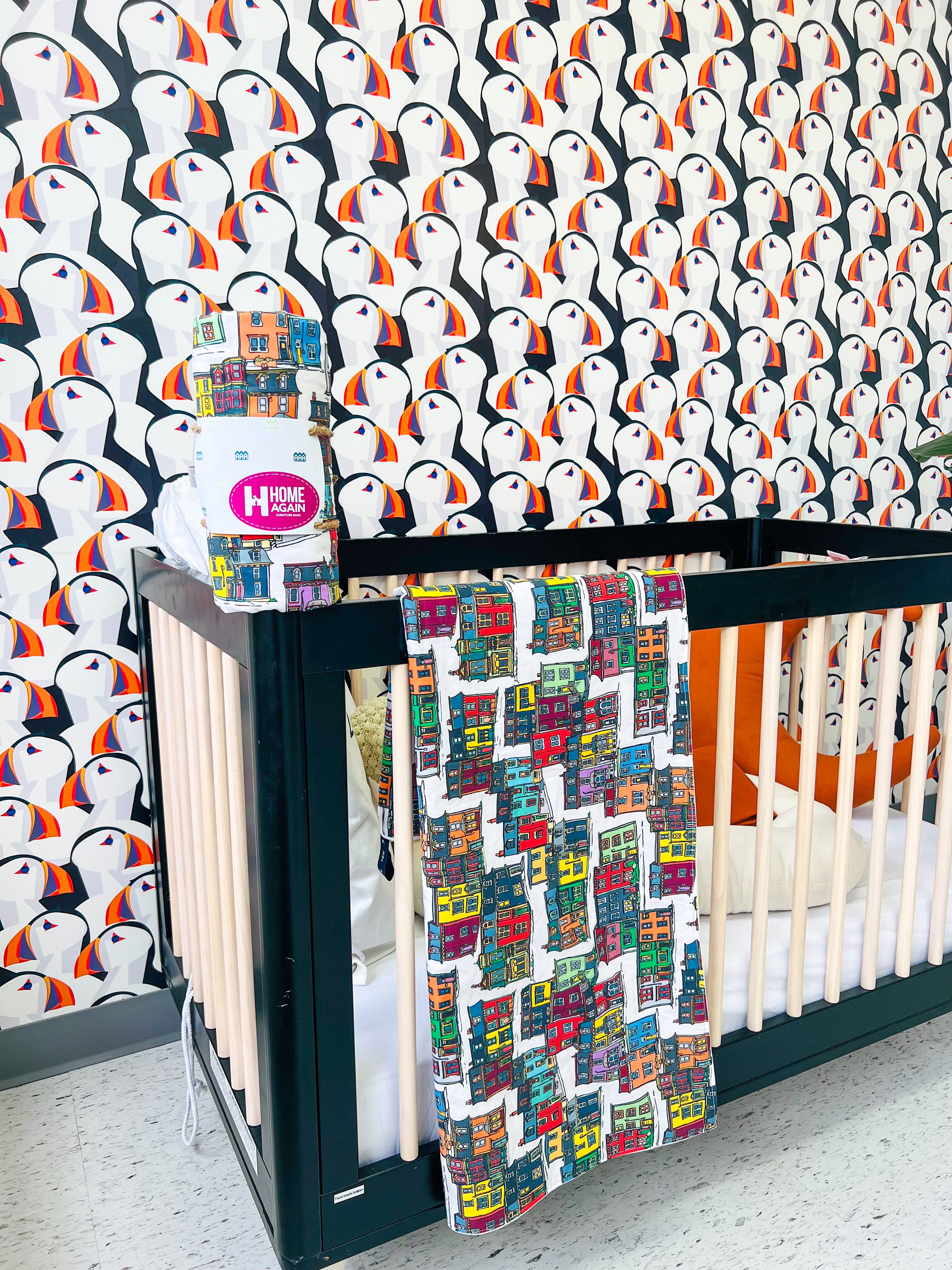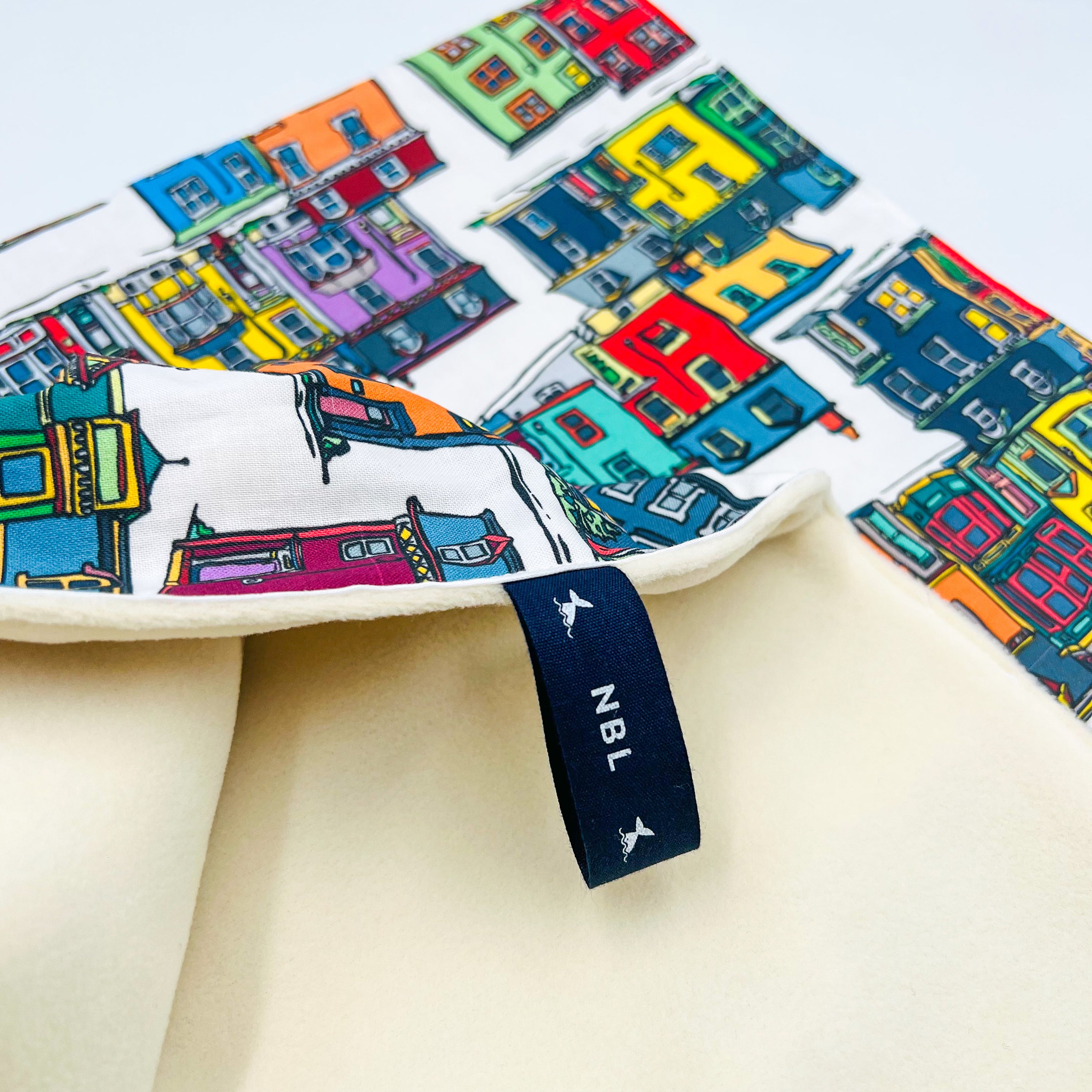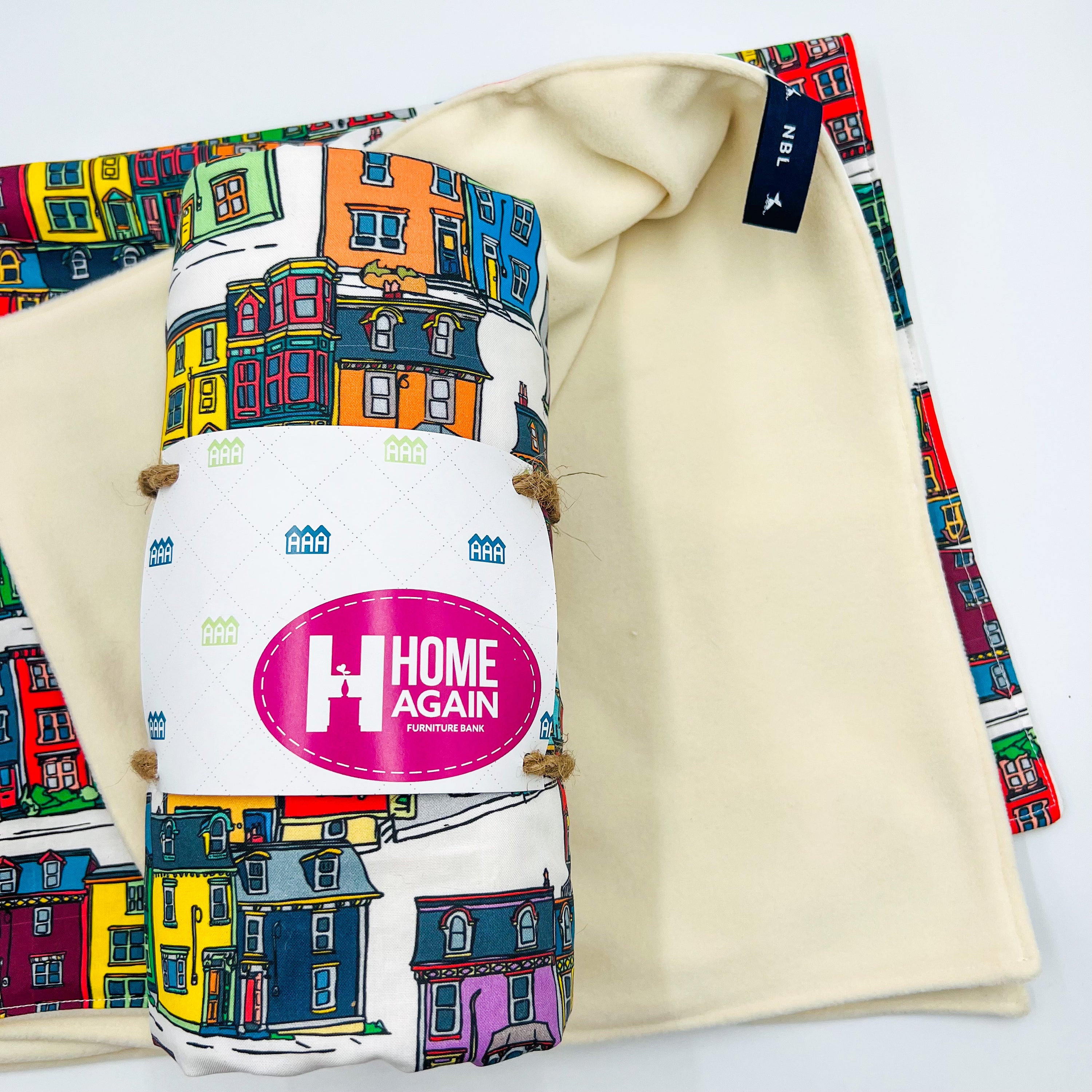 A blanket is the coziest floppy necessity to keep your baby comfortably warm all year round!
Get our specially crafted Come Home Blanket made with a special graphic representing the famous jellybean houses of St. John's! @thequiltedstash www.thequiltedstash.com

The fabric is 100% cotton on one side and on the other side 100% flabby fabric. This eco-friendly blanket can be a perfect gift and souvenir for your precious little ones and can be used in Summer, Fall and Winter!
Your purchase of our handmade Come Home Blanket will support the amazing Home Again Furniture Bank. Every time you purchase a blanket, 25% of that will go to them.
Home Again Furniture Bank is a nonprofit organization that collects and redistributes gently-used furniture to individuals and families in need. They do this at no cost to the recipient as they believe everyone deserves the comfort, dignity and stability of a well-furnished home.
Through purchasing our Come Home Blanket, you are supporting a family in need from our community.
Material:
100% cotton
100% Polyester 

Care Instructions:
Machine-wash in cold water on a gentle cycle. Tumble dry low heat.
Dimensions: 76cm X 1.50cm
*Please note that there may be slight variations in colour depending on your monitor. Also, as we create each piece by hand, yours may appear slightly different than what you see here."