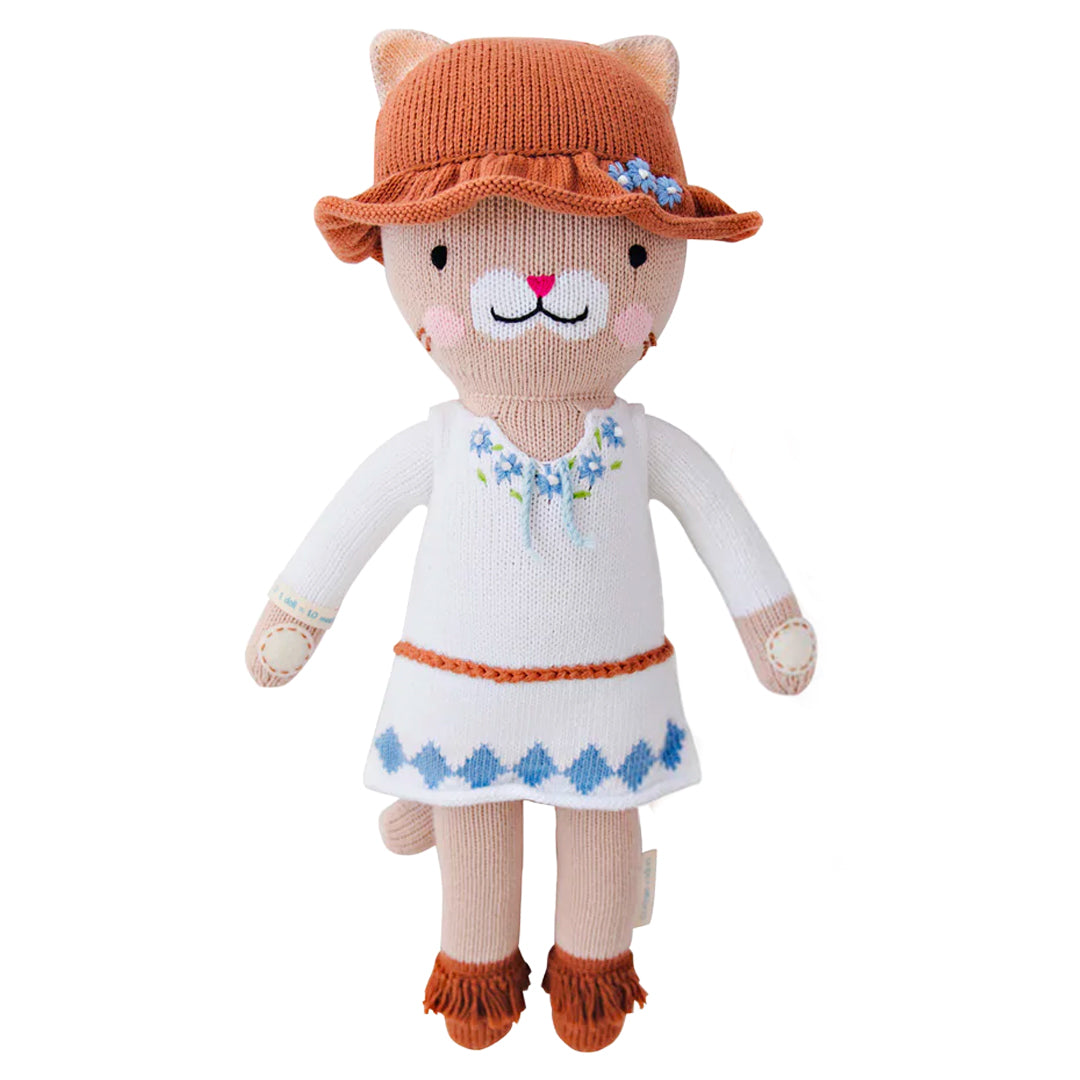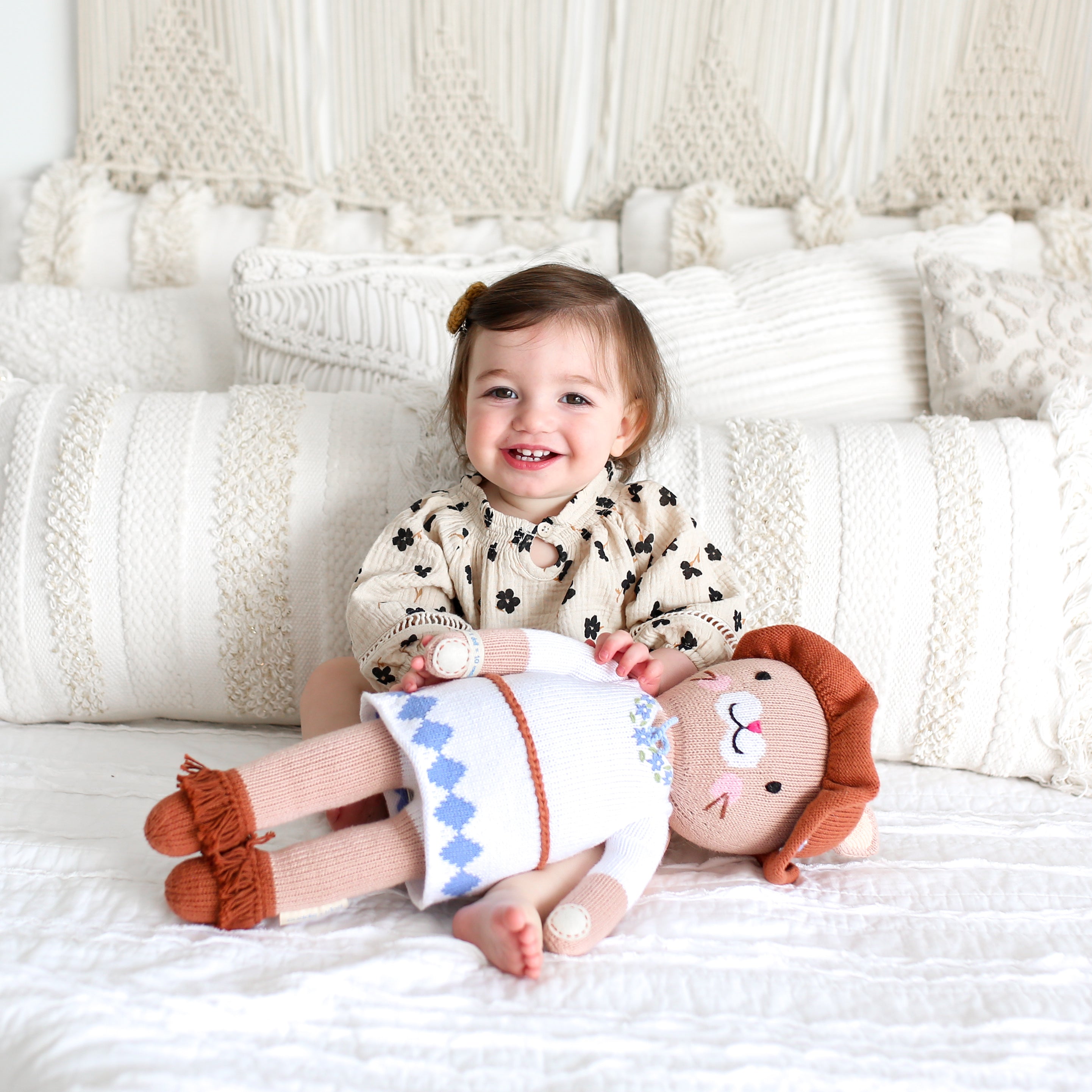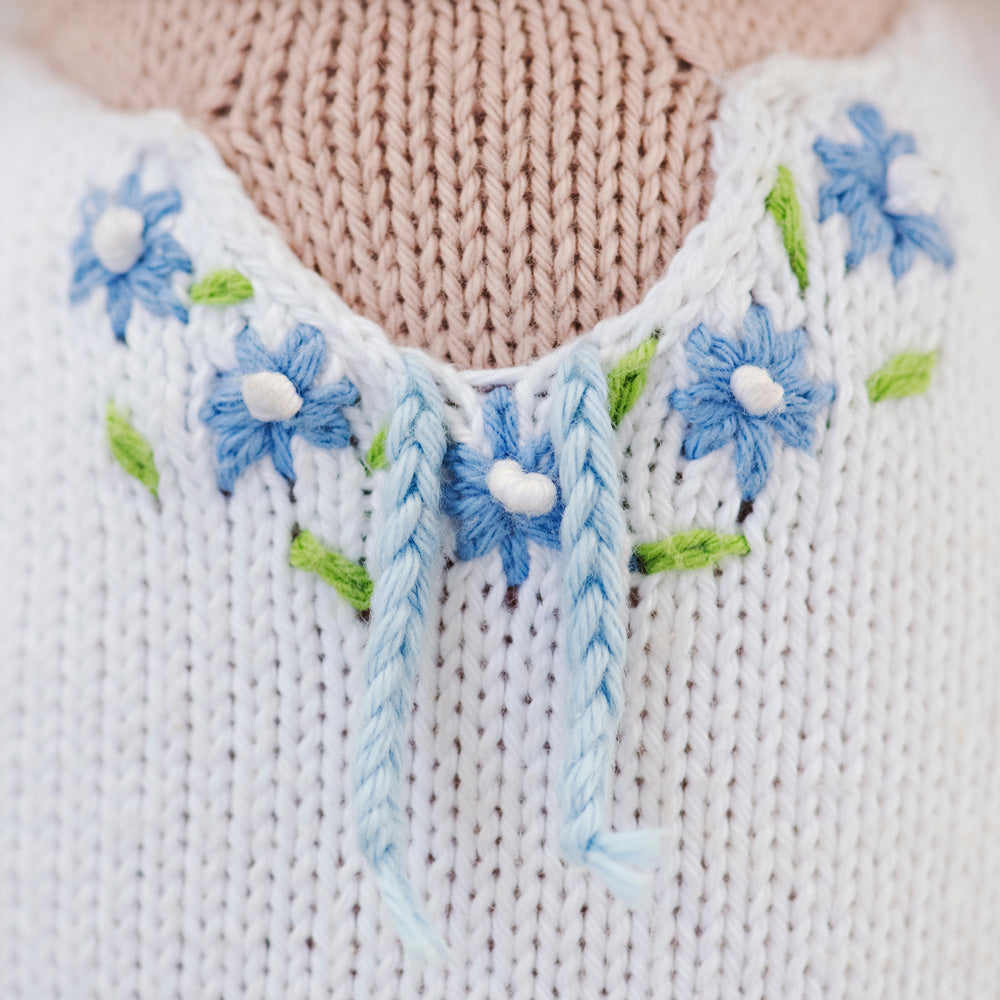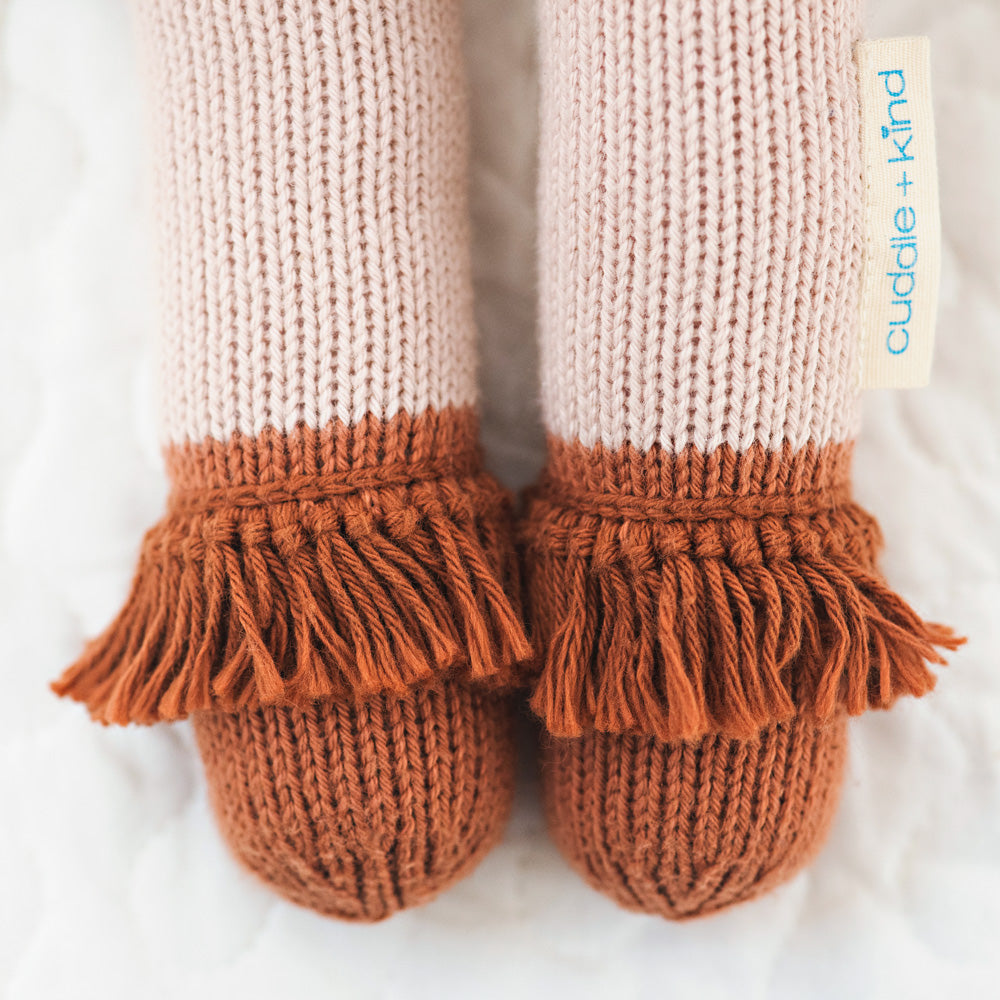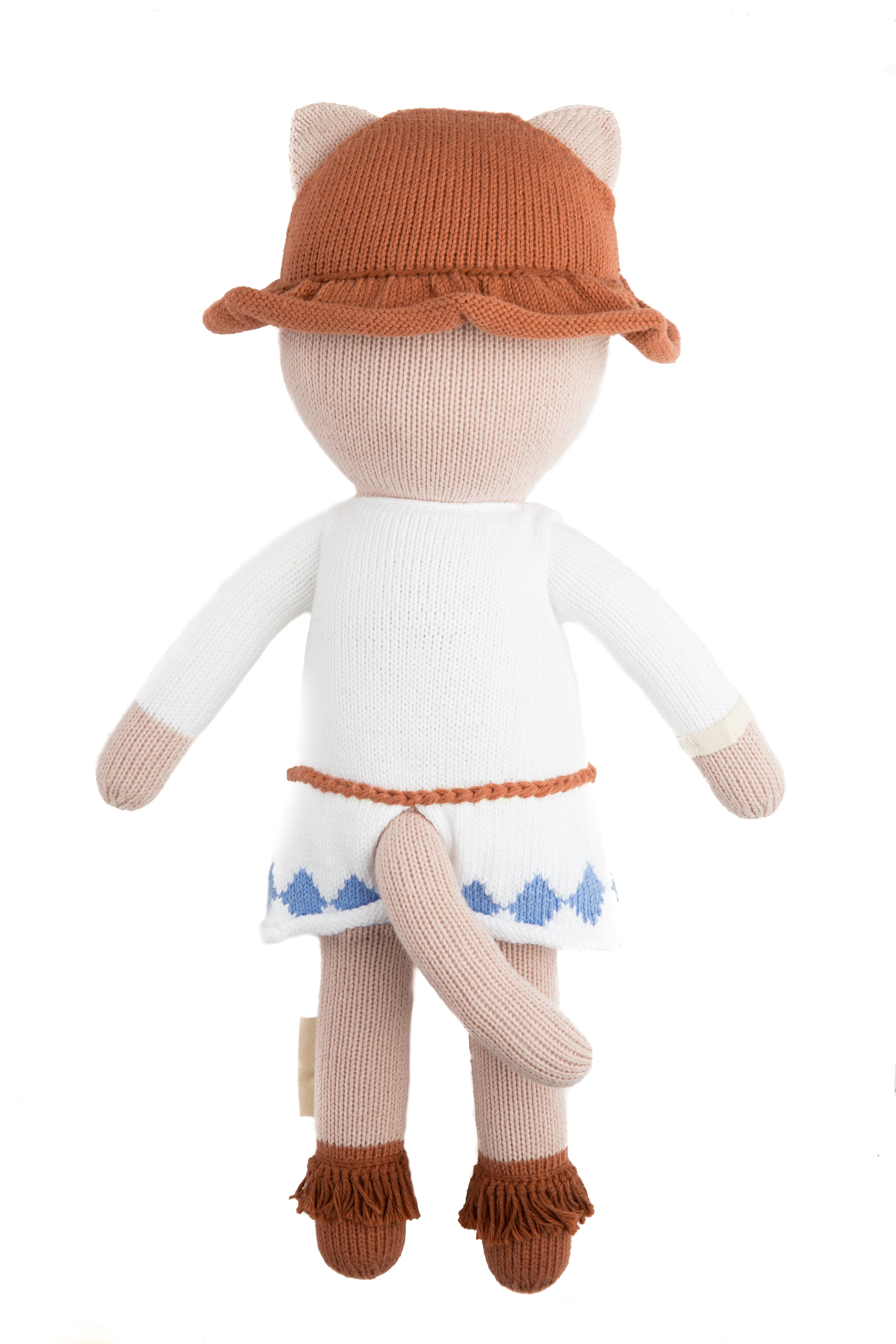 Cuddle + Kind (Chelsea The Cat)
ABOUT CHELSEA
Birthday: August 20th
I love to lie in the sun, chase yarn and stretch, stretch, stretch. Isn't life amazing? There are so many beautiful and interesting things everywhere I look. You for instance – meeting you has made me so incredibly happy. Let's cuddle and find the positive in everything together!
Favourite quote: "If you can be anything, be kind."
Goal: To provide 1 million meals a year.
FABRIC + FEATURES:
- size: 20 Inches
- Hand knit with premium 100% cotton yarn
- High stitch count for durability and softness
- Premium felt and knit details
- Stuffed with hypoallergenic polyfill to be the ideal cuddle weight
- Safe + non-toxic: US + Canadian safety standard certified
- Available in two sizes: little 13" and regular 20" in height
- Signature 10 meal wristband
- Handmade in Peru using sustainable, fair trade practice
All the dolls are hand-knit dolls are ethically produced in Peru where we provide over 750 talented artisans with a sustainable, fair trade income.