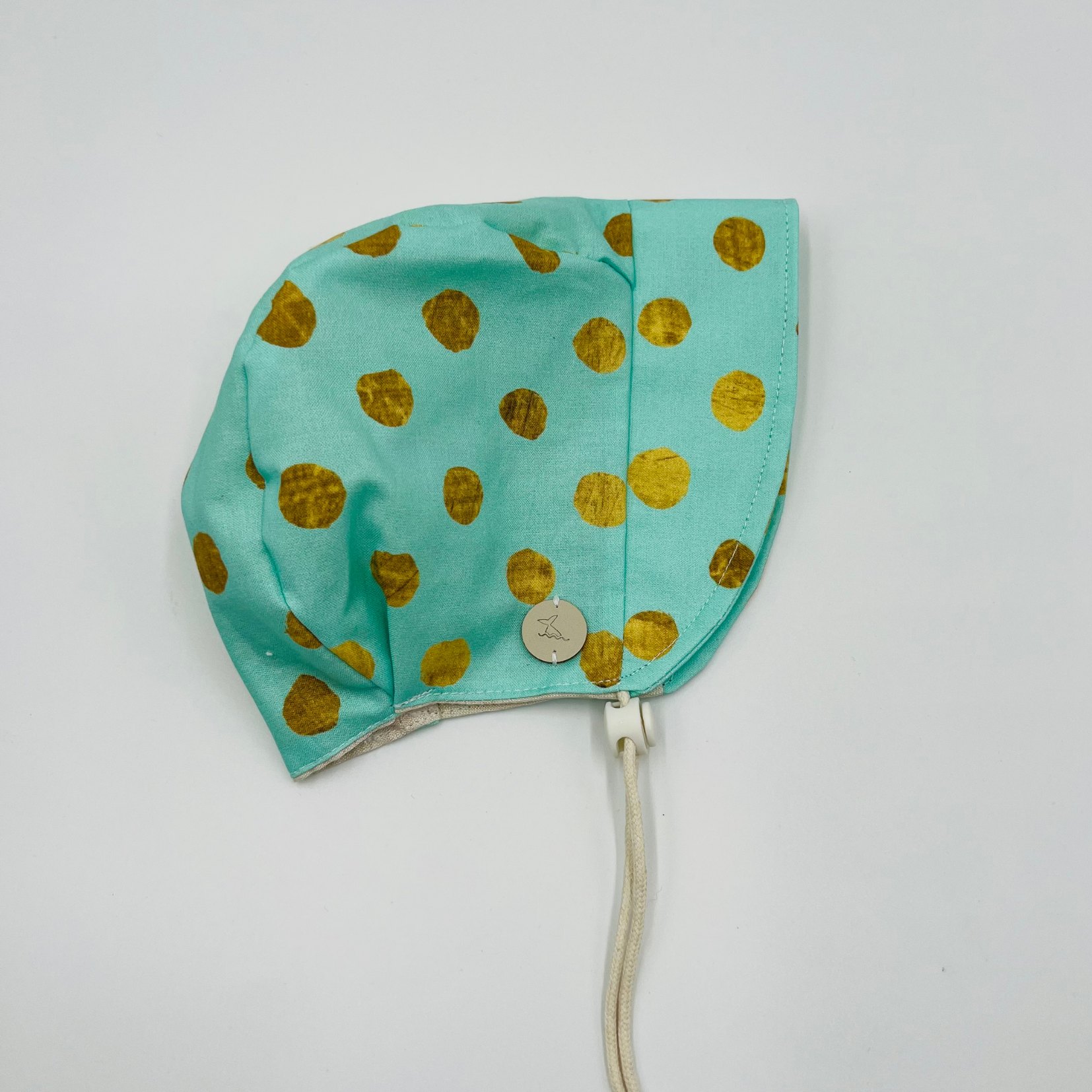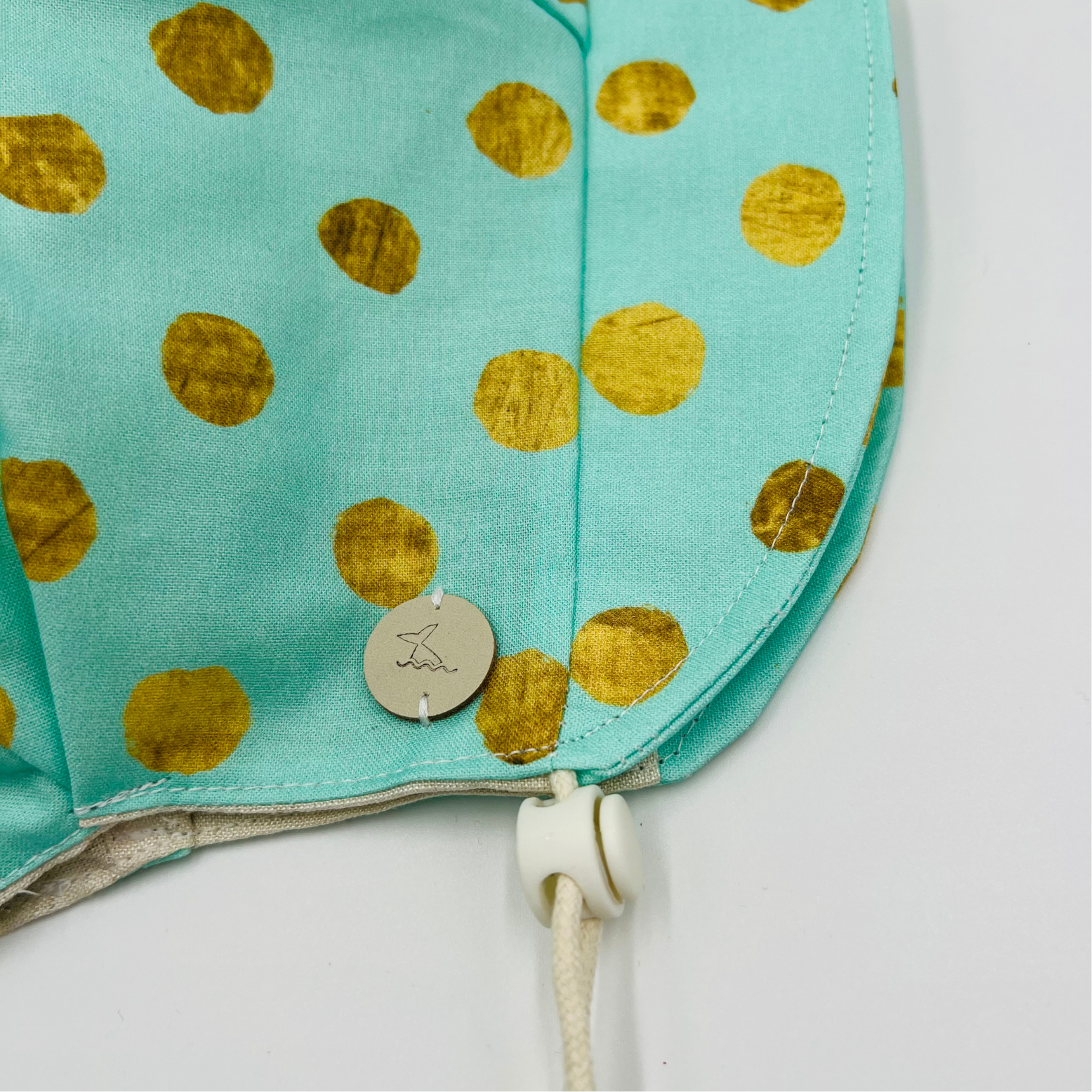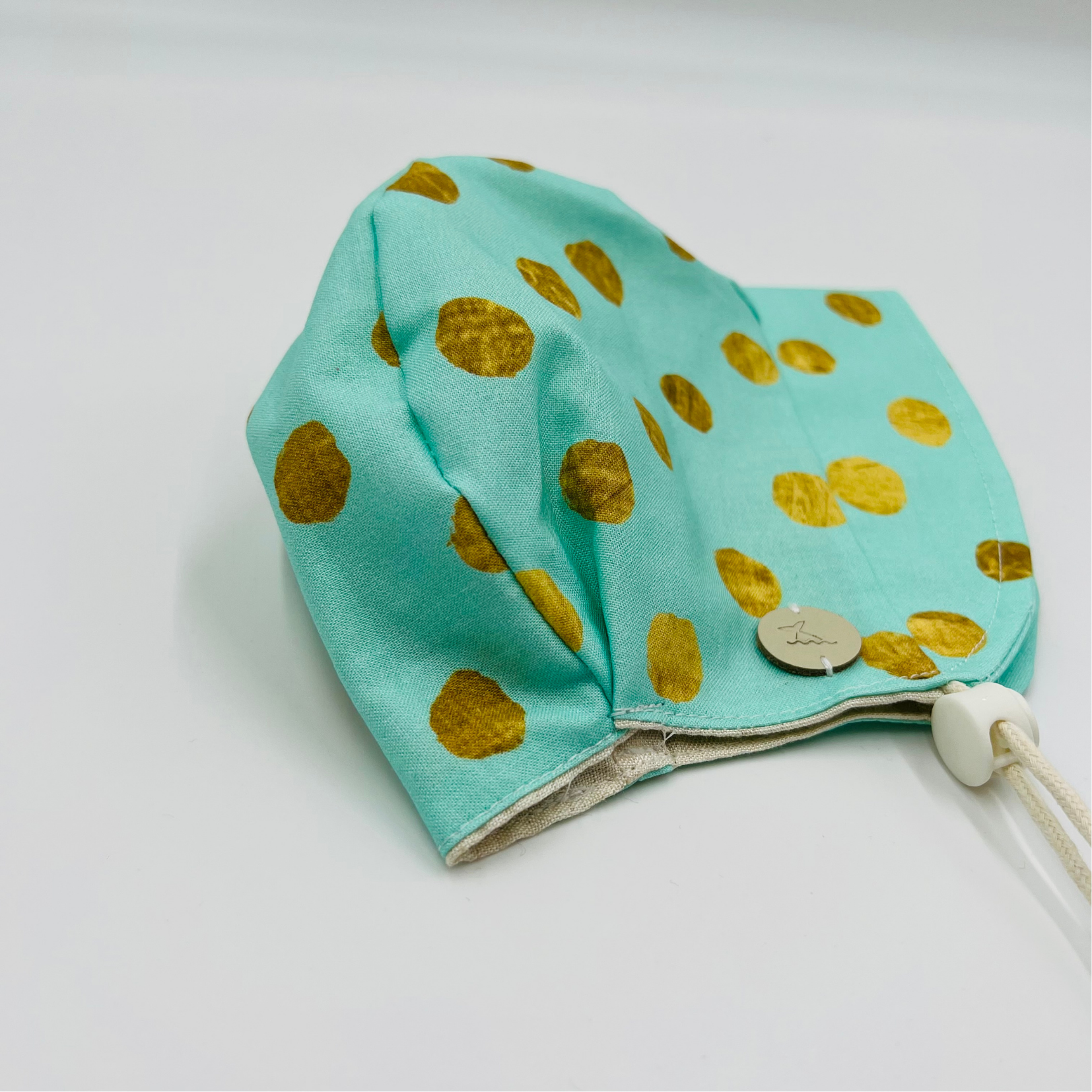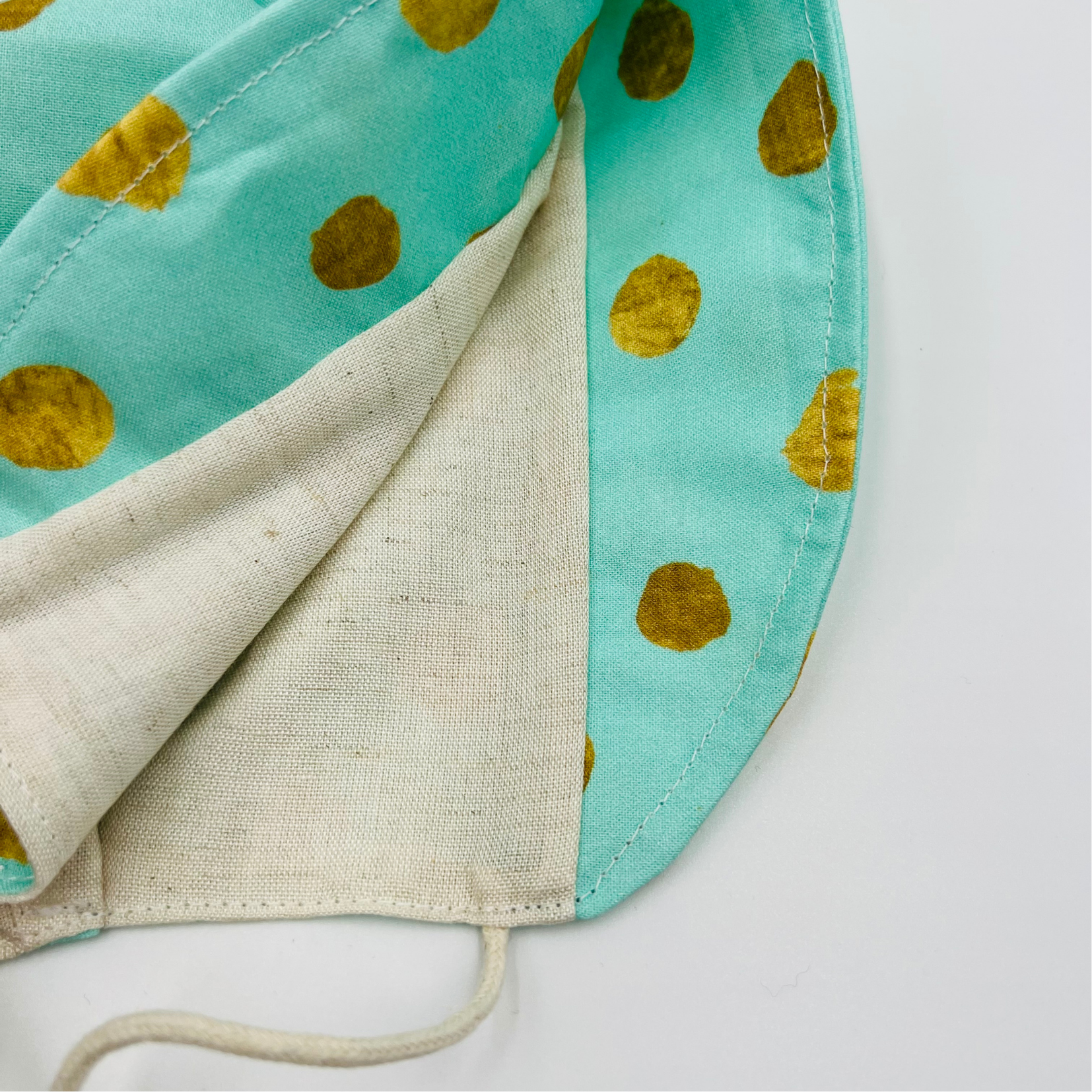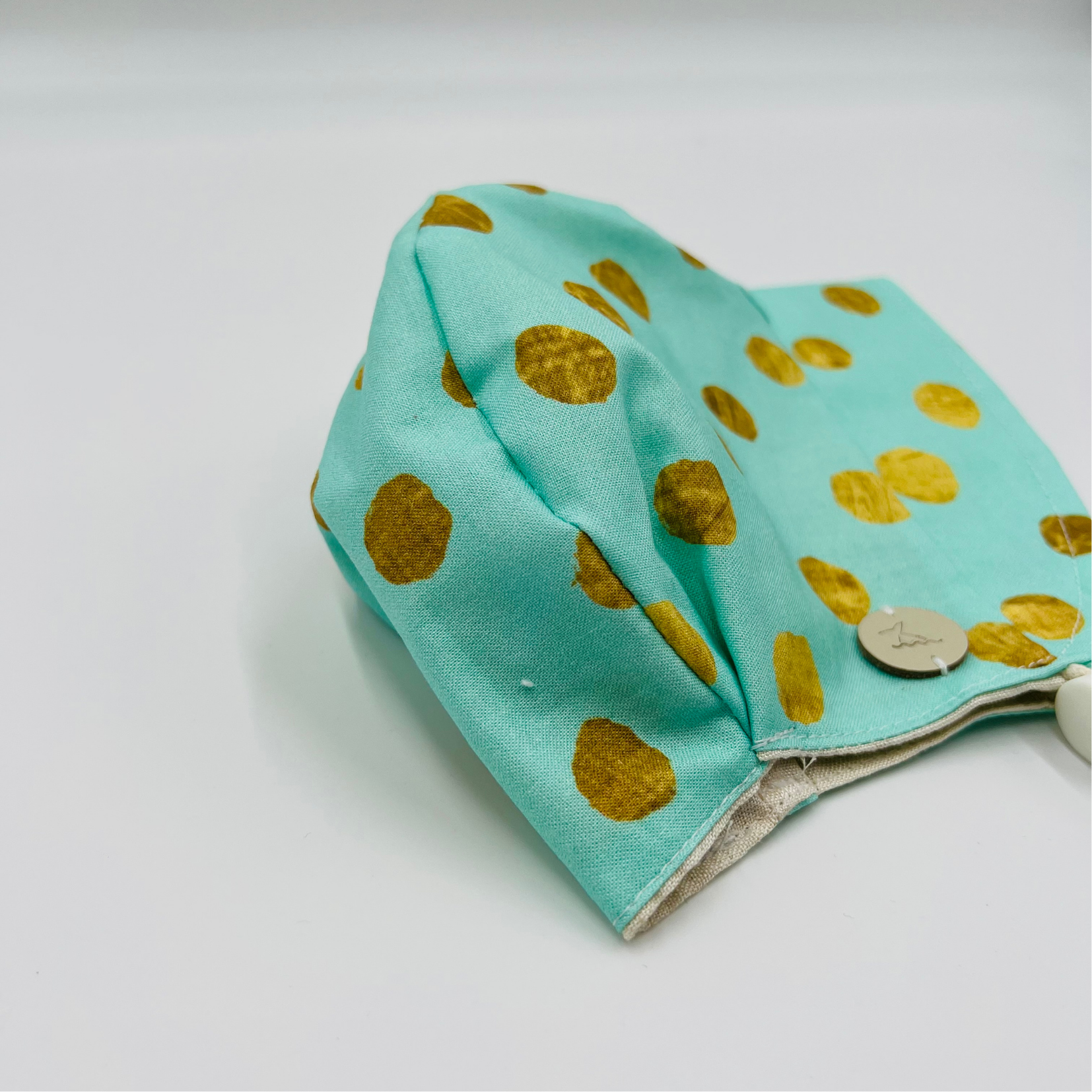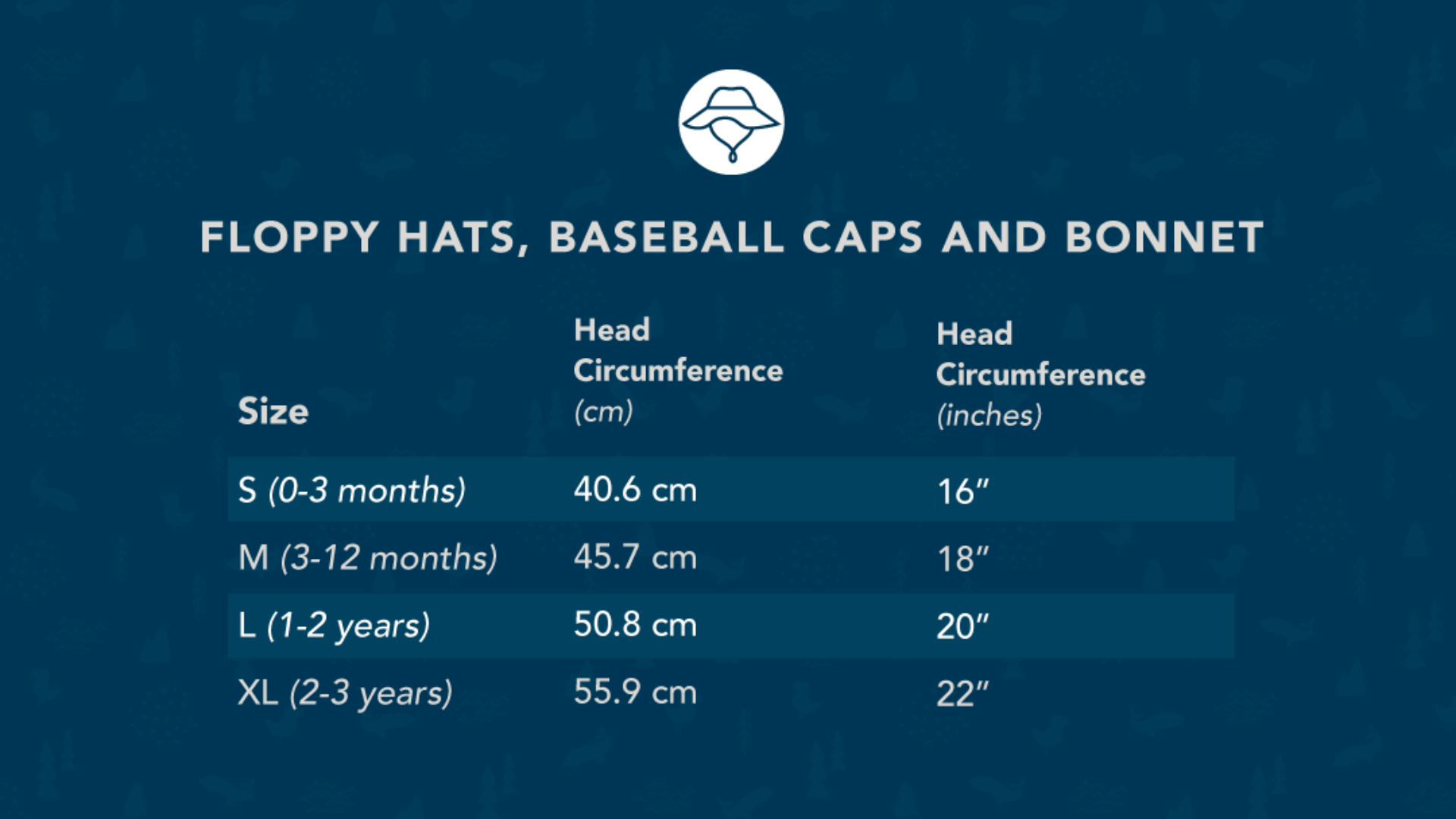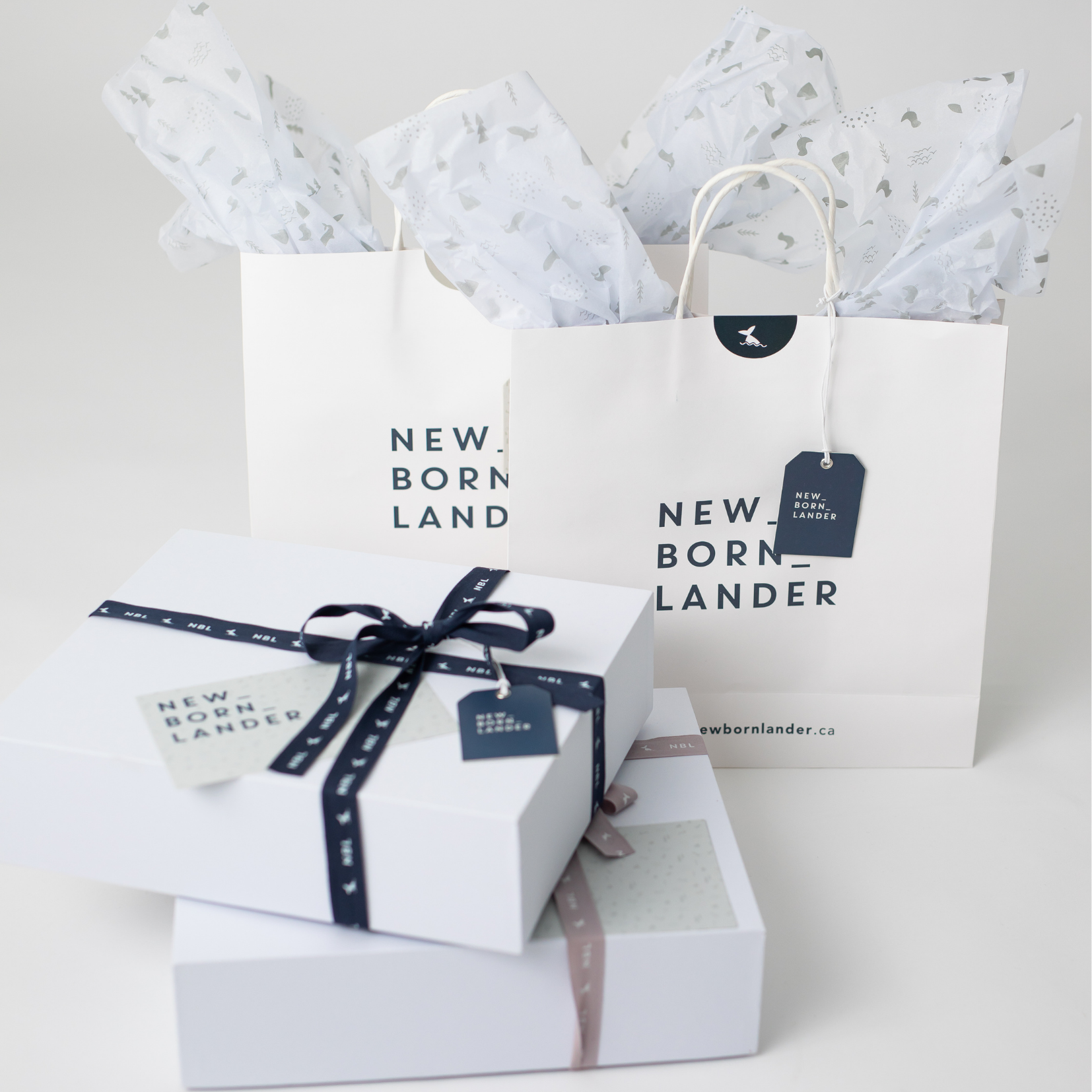 Summer Bonnet (Mint Dots)
Your little one's new elegant summer staple!
Our Summer Bonnet offers a modern take on the vintage bonnet style. With a shape reminiscent of the 18th century bonnet combined with modern features and finishes, we know you'll love how this hat looks and fits on your little one!
Made from 100% cotton, our bonnet is the perfect light, soft, and comfortable accessory for the summer. Our cotton rope with stop lock fits snug beneath your little one's chin to ensure your bonnet stays on safely.
Wherever adventures you go on, you can relax knowing that your little one's head and face are safe and protected. This beautiful and functional piece is sure to be a spring and summer staple.
We design, cut, and sew each piece by hand here in Newfoundland and Labrador, Canada.
And, of course, our Summer Bonnet is available in the bold, unique prints and colours that you've come to expect from Newbornlander.
Material: 100% cotton
Care Instructions:
Hand wash in cold water. Re-shape and lay flat to dry.
To help retain the shape and quality of your bonnet, do not iron or tumble dry.
*Please note that there may be slight variations in colour depending on your monitor. Also, as we create each piece by hand, yours may appear slightly different than what you see here.
YOUR ORDER WILL BE READY IN TWO WEEKS